This sweet is named a Momiji Manju.
Momiji means maple and Manju means bun.
The bun is made in the shape of maple leaf.
Momiji Manju is a famous local confection from a place called Hiroshima.
Hiroshima is located in western Japan.
Taste
★★★★☆
Good as usual!
The cheese cream inside went well with the bun.
Price
★★★☆☆
Around 100 per package.
Calorie
★★★☆☆
109kcal per package.
Easy to get?
★★★☆☆
I got this at AEON, one of the biggest supermarkets in Japan.
They don't usually sell them, but I was able to buy some because they were having a fair of local confection. It seems that we can buy them anytime at the manufacturer Nishikido's online store.
Get again?
★★★★☆
Probably yes!
The ratings above are completely my personal comments, see here for the details.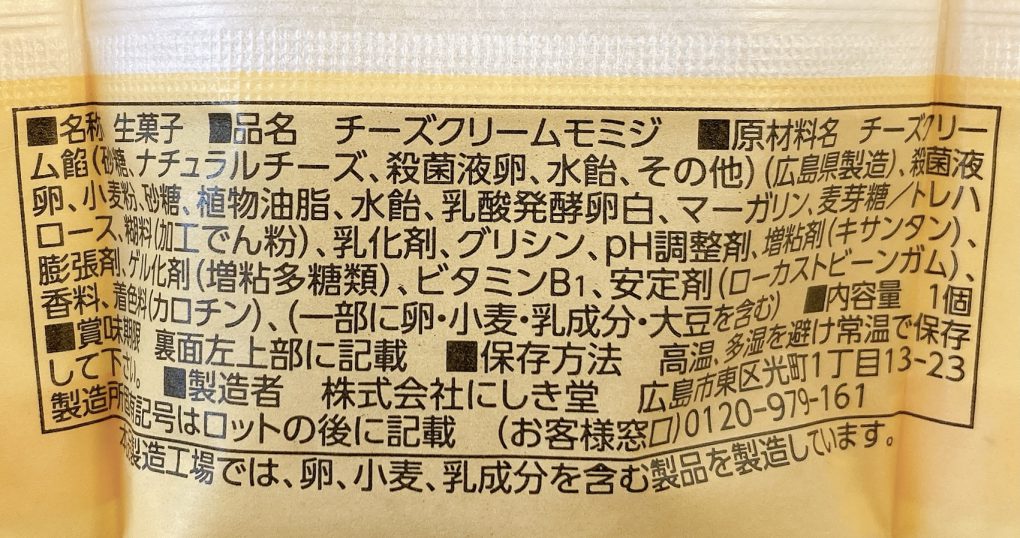 The ingredients may be changed in the future so please check yourself when you try it.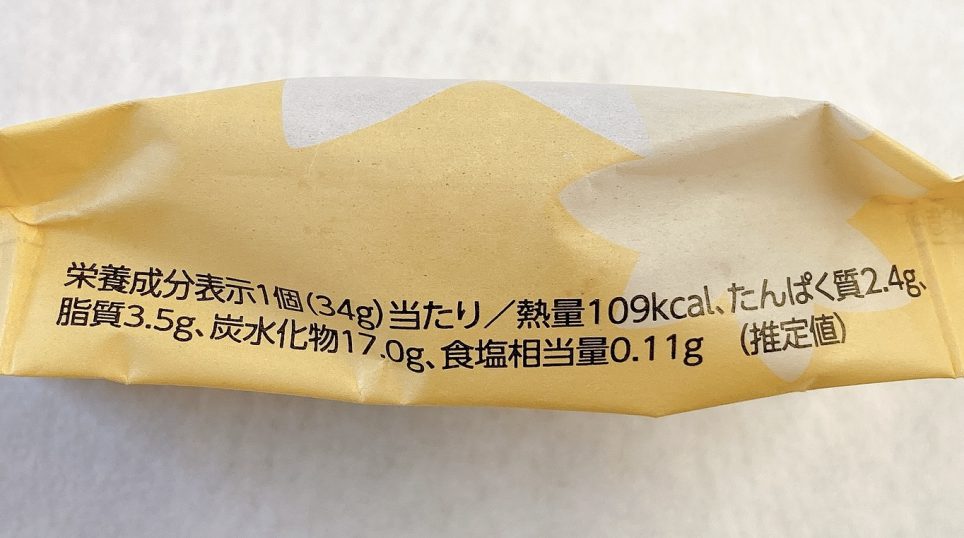 And the nutritional indication.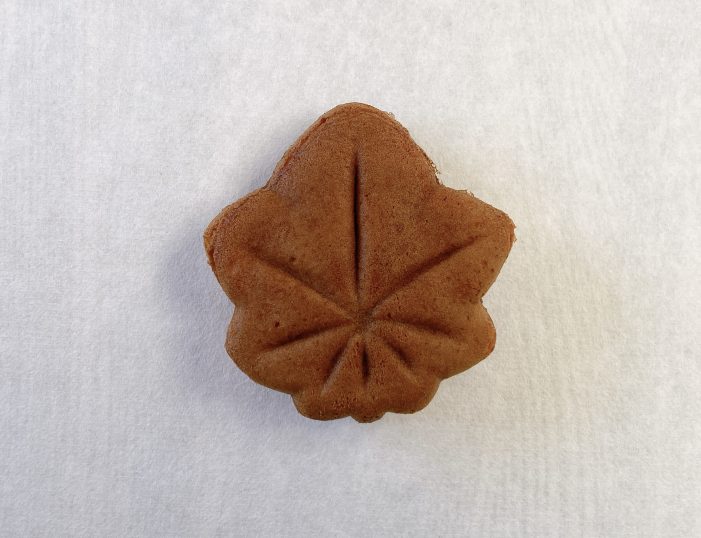 Open the package.
View from above.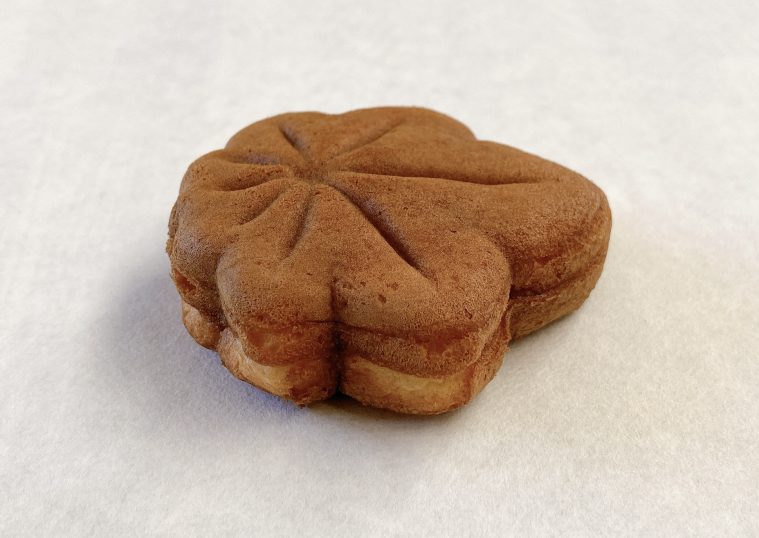 View from the side.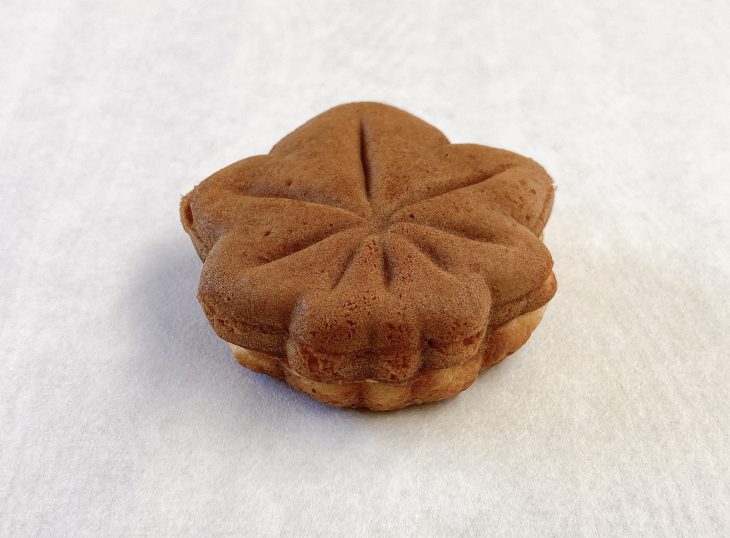 View from the underside.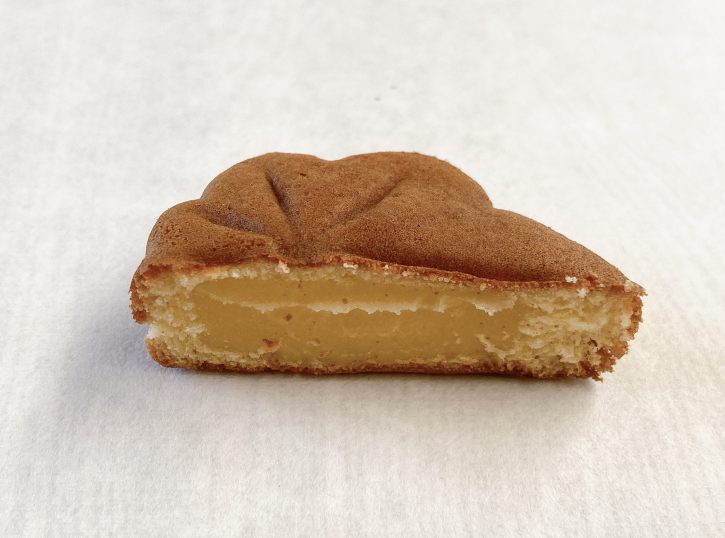 Cut in half.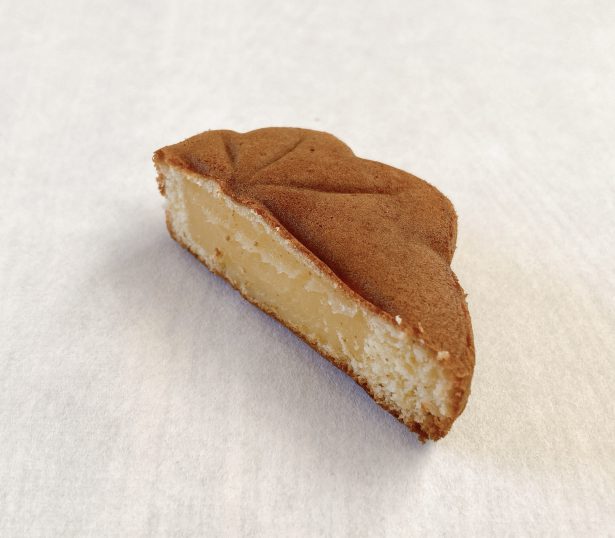 View from a different angle.
2022 Jan.