This is one of sweets called "amanatto". "Amanatto" is a sugar glazed beans sweets. I don't like "natto" very much… so I first thought I would never taste this. But this one is completely different one from usual natto! It is far beyond my expectation!!
Taste
★★★★★
So sweet and moist enough. There are not-shelled version of this item but I highly recommend the shelled type. I feel I can adjust the sweetness how much I eat the syrup in the shells. Also the syrup in the shells keep them moist enough I think.
Price
★★★☆☆
Not so low price but understandable. Around 1000-1500 yen per bag. I cannot buy it everyday but I get it a few times a year so it's ok to me.
Calorie
★★☆☆☆
I don't have official data but I believe it must not low calories… I need to be careful not to eat too much at a time…
Easy to get?
★★★☆☆
I don't think you can get this everywhere unfortunately. But if you use Narita airport you may see it. Since Narita is located in a prefecture called Chiba where is famous for peanuts!
Get again?
★★★★★
Definitely. I have already got it again.
Sorry I forgot to take a picture of the package.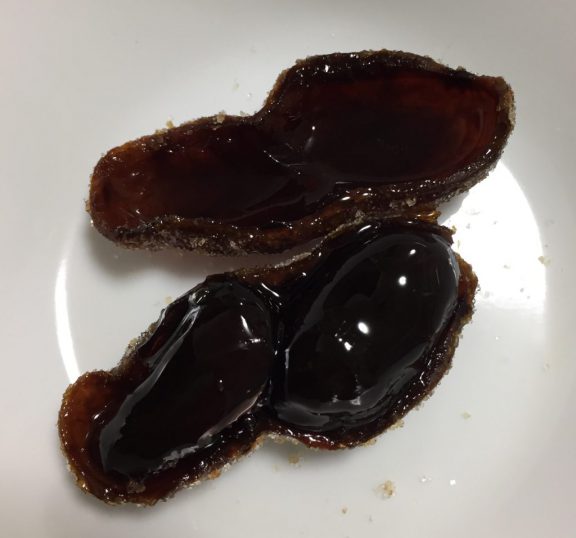 Inside.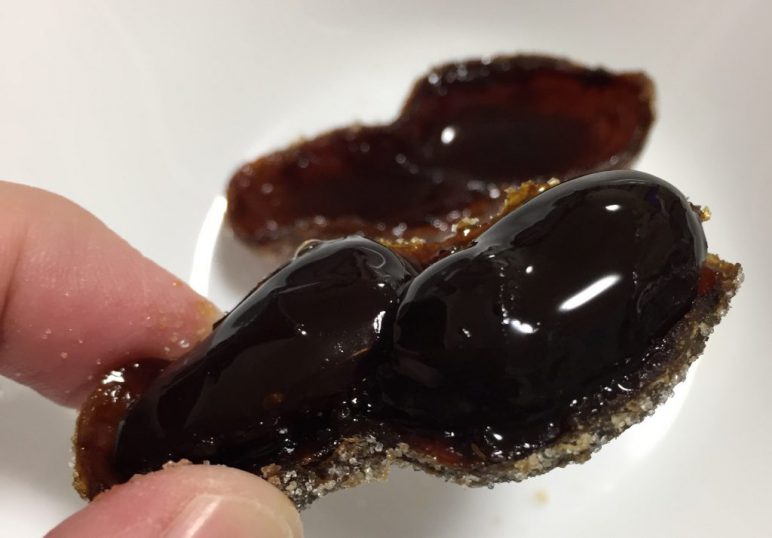 Inside again. Plenty of syrup looks yummy!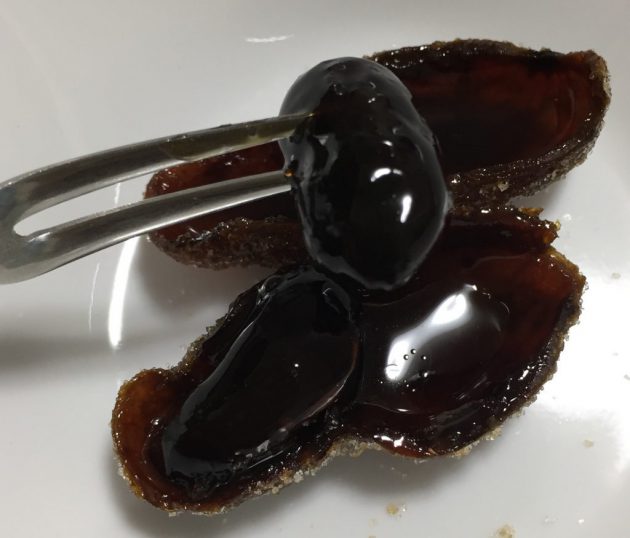 You can eat using a pick or small fork.
2019 Jan.