This is a famous local confection from a city called Iwate prefecture. Iwate prefecture (or Iwate province) is in north-eastern Japan and faces the pacific ocean.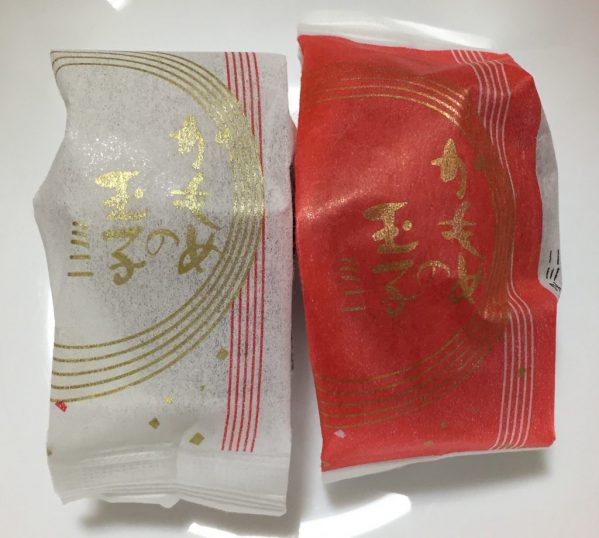 I really like this sweets. It is called "Kamome no Tamago". It means "Cob Egg". I think this name comes from its shape / looks and Iwate's geography (There must be lots of cob in Iwate since Iwate is located by the sea.)
Taste
★★★★★
Perfect sweets to me!
Price
★★★★☆
Average. Around 150 yen per 1.
Calorie
—–
Not sure but I believe not so high.
Easy to get?
★★★★★
I got it at AEON, one of the biggest supermarket in Japan. You can also get it online from Saitoseika.com, the maker's own website.
Get again?
★★★★★
Definitely. I have already got it again and again and again and…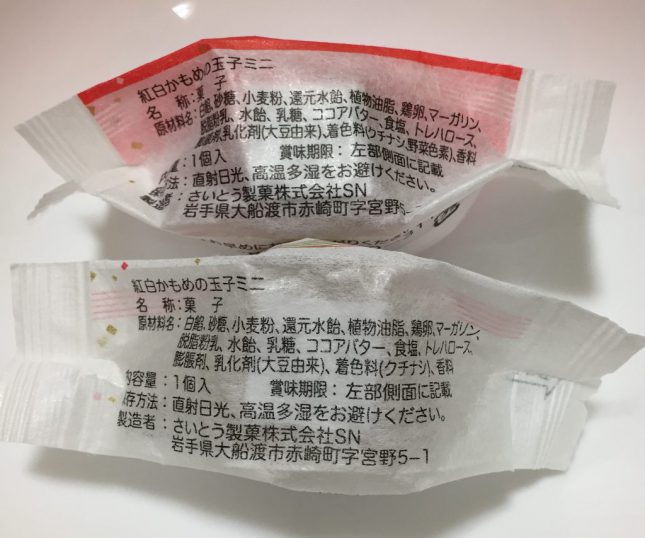 The materials may be changed in the future so
please check by yourself when you try it.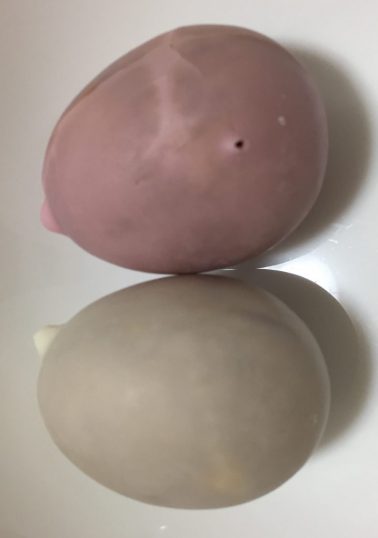 View from the top.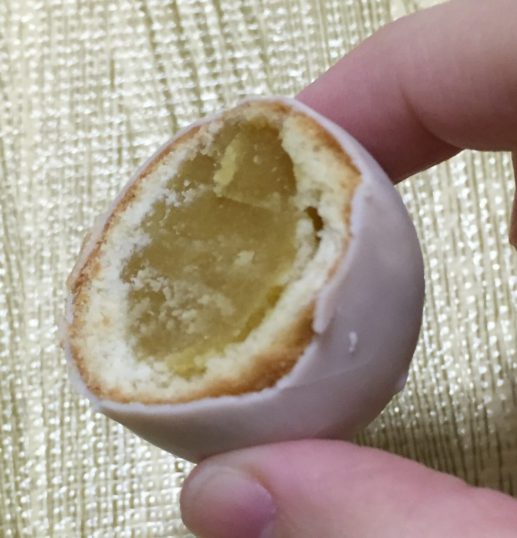 Inside the dough.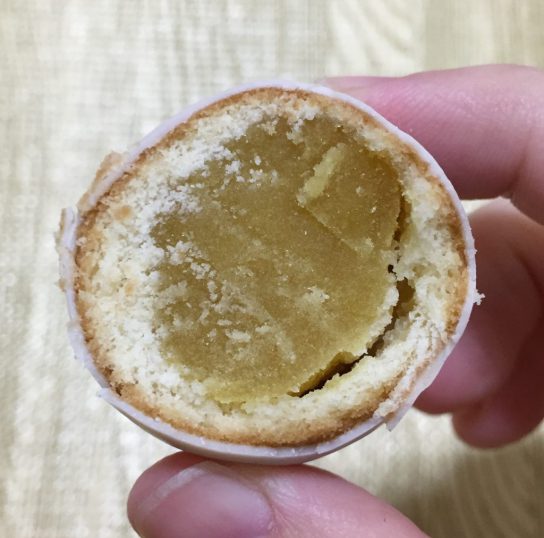 This inside paste is so delicious!
And it's a good combination of inside paste and outside chocolate!!
2019 Jan.