I really like this series of cream rolls.
It's so glutinous just like Japanese rice cake "mochi".
And the dough is moist enough! I liked it!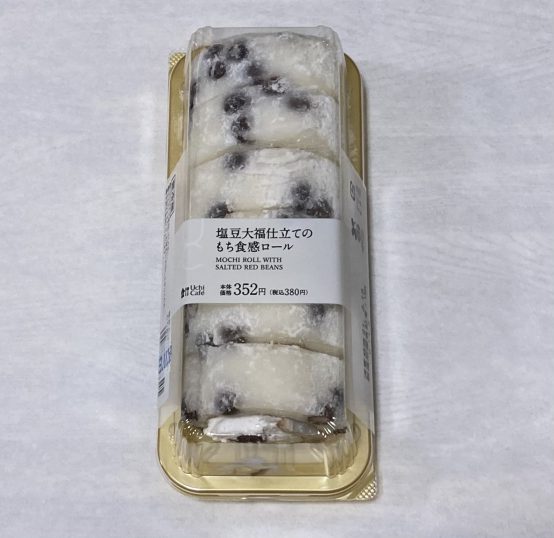 This series sell some different flavors.
This time they feature salted beans rice cake called "mame-daifuku".
Taste
★★★☆☆
Good! Glutinous!!
I really like the dough!
But there are some rooms to improve as for beans.
Price
★★★☆☆
Around 350-400 yen per package.
Calorie
★★★☆☆
677 kcal per package.
There are 6 rolls in a package so about 113 kcal per cut.
Easy to get?
★★★☆☆
I got this at Lawson, one of the biggest convenience stores in Japan.
I'm not sure if we can get this product anytime anywhere.
But convenience stores generally launch new products very frequently so we come not to be able to get existing items soon…
Get again?
★★★☆☆
Not sure for now.
The ratings above are completely my personal comments, see here for the details.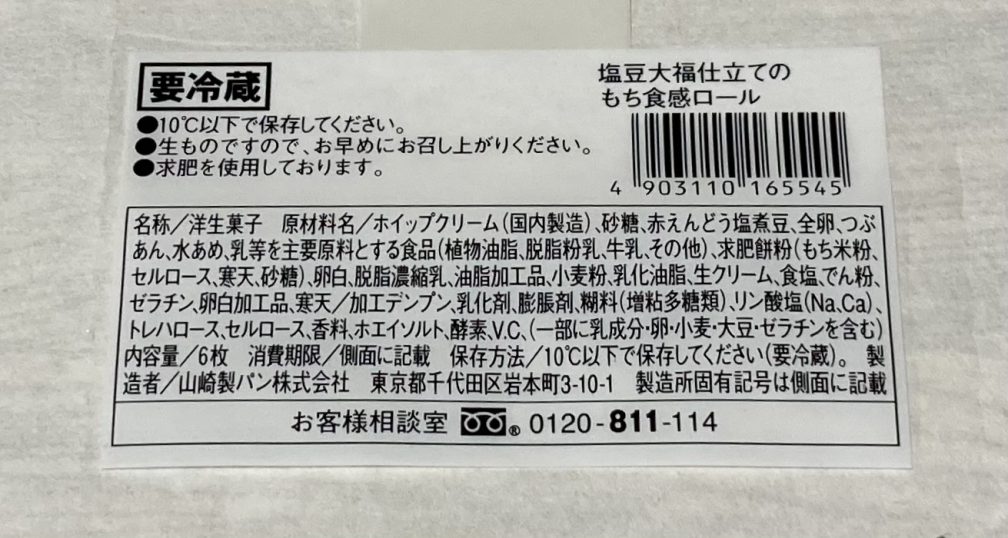 The materials may be changed in the future so please check yourself when you try it.

And the nutritional indication.
Removed the film.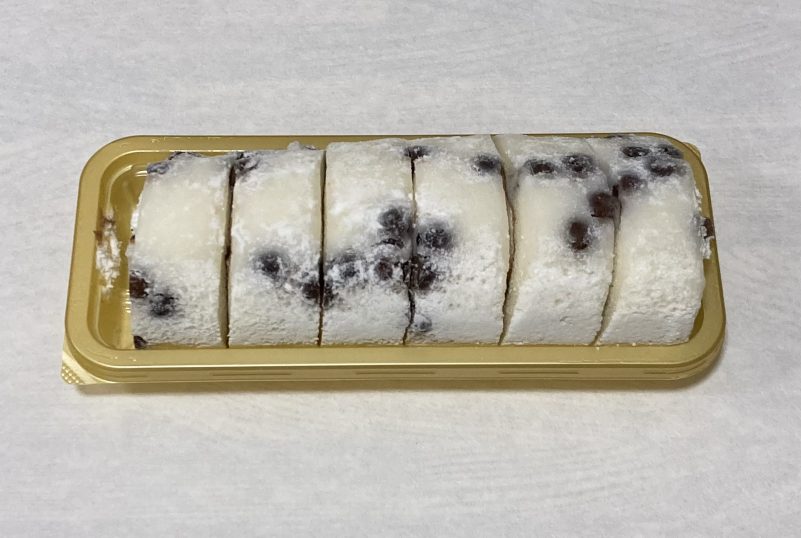 And opened the lid.
There were 6 cuts in a packages.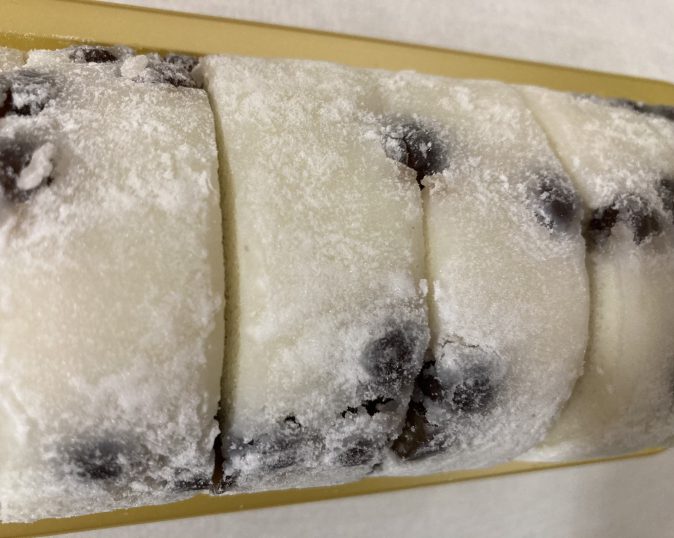 Got close to them.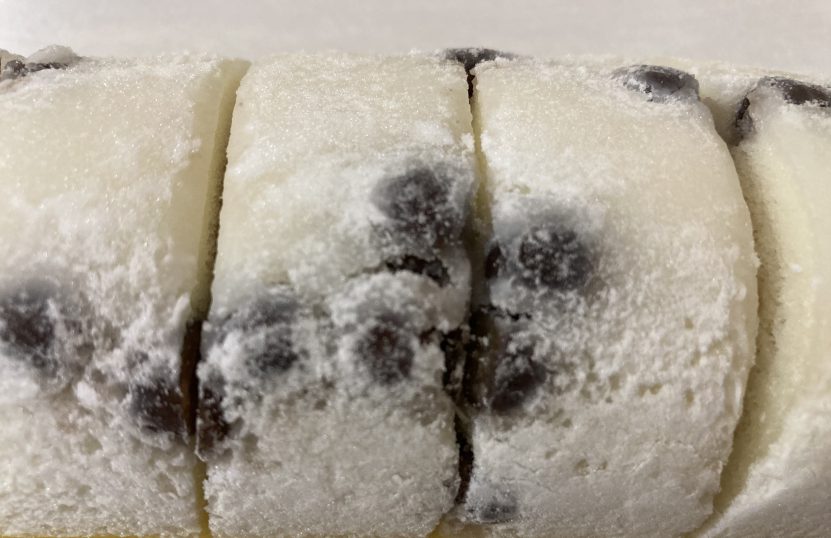 And more.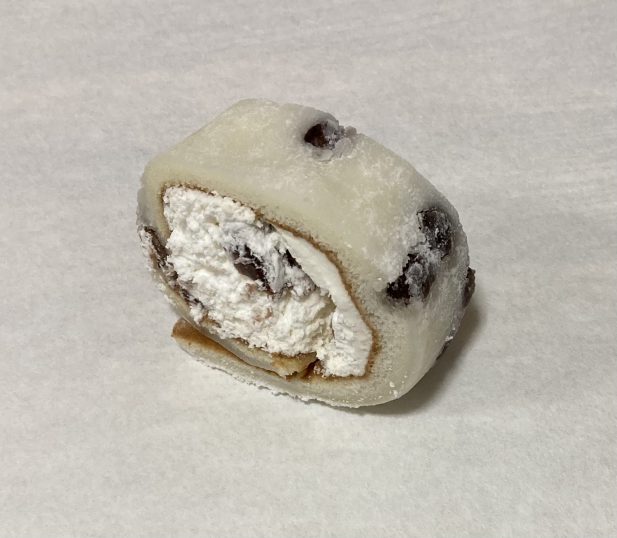 Pick up the one.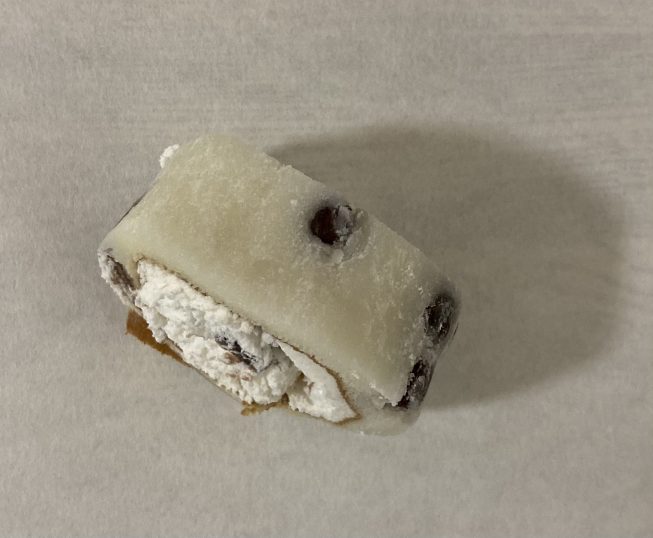 View from the above.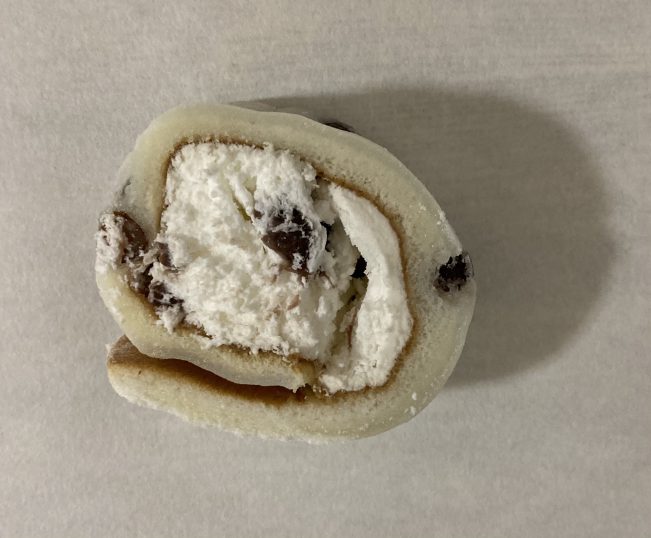 View from the very side.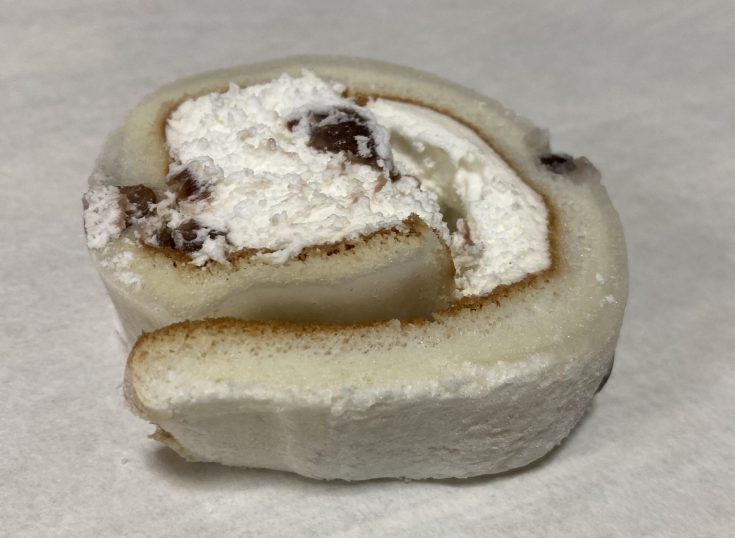 View from the bottom.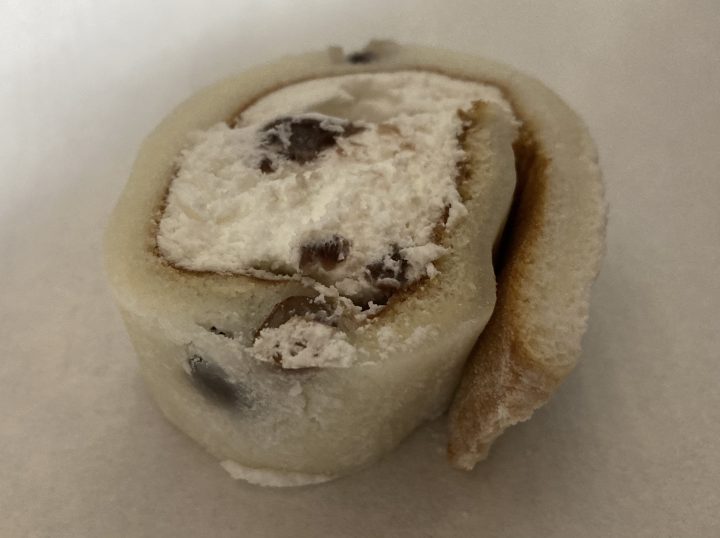 View from a different angle.
2021 Apr.