I really like both "shiratama" dumplings and soybean flour called "kinako". "Shiratama" dumplings are made from rice flour called "shiratama" flour.
There's another post about "shiratama" here.
There's soybean pudding beneath some "shiratama" dumplings & soybean powder.
Taste
★★★★☆
Good!
"Shiratama" dumplings were very soft and chewy!
And soybean pudding wasn't too sweet and went well with brown sugar syrup!
Price
★★☆☆☆
Around 300 per cup.
Calorie
★★★☆☆
274 kcal per individual package.
Easy to get?
★★★☆☆
I got this at Seven-Eleven, one of the biggest convenience stores in Japan.
I don't think we can get this anytime since convenience stores often change their selling items.
Get again?
★★★★☆
I would like to have one more…but a little expensive as for my daily sweets…
The ratings above are completely my personal comments, see here for the details.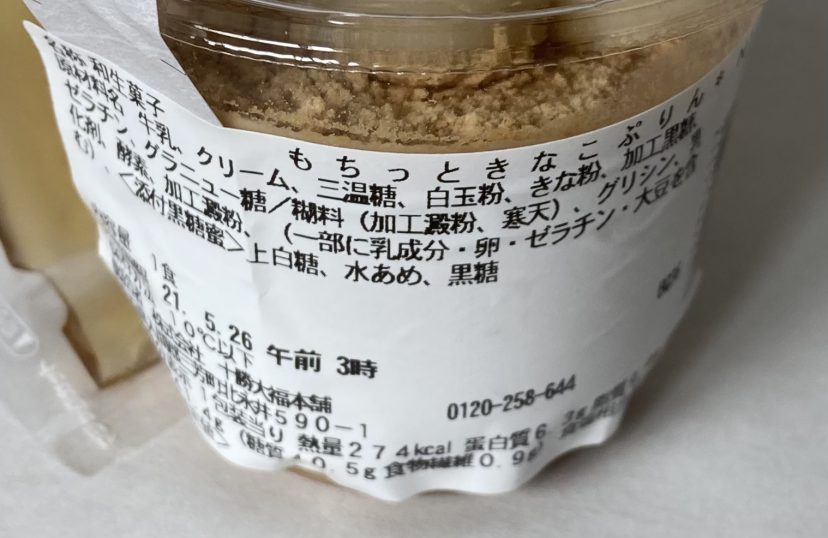 The ingredients may be changed in the future so please check yourself when you try it.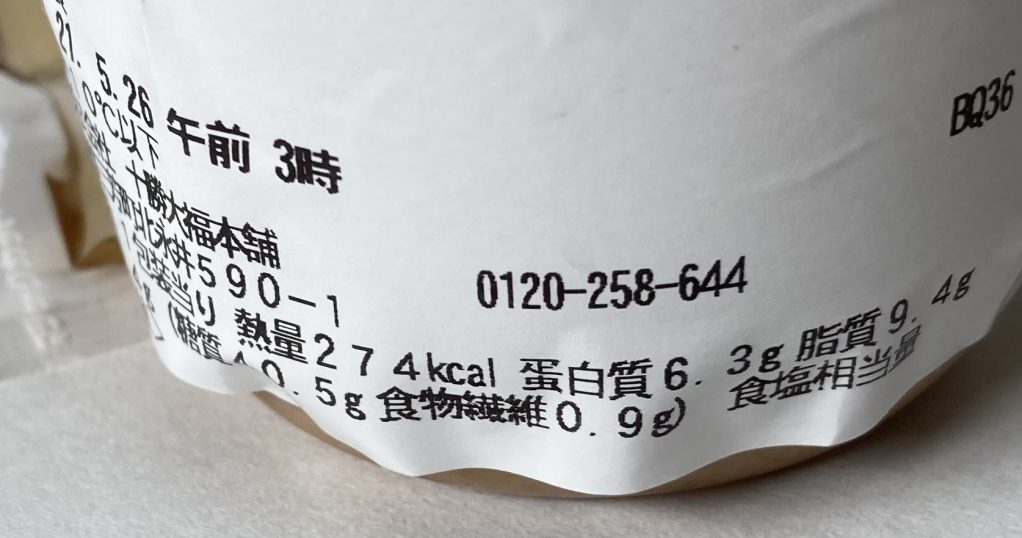 And the nutritional indication.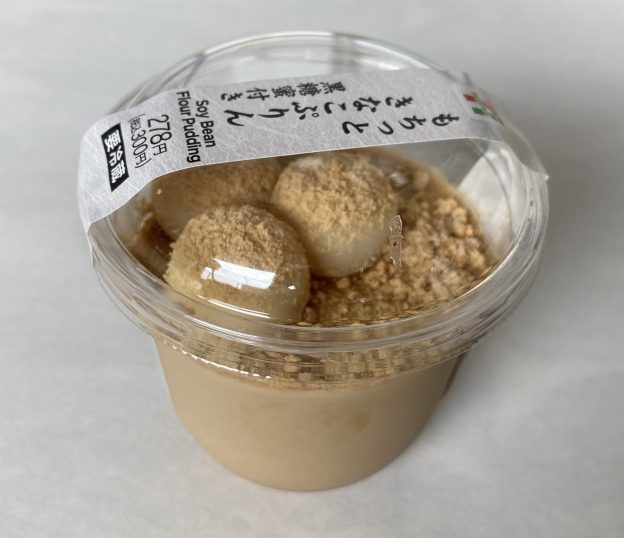 View from the side.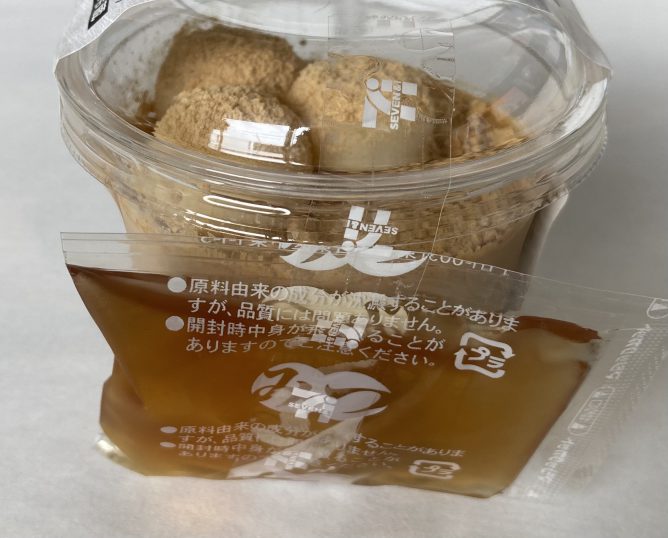 The brown sugar syrup was taped.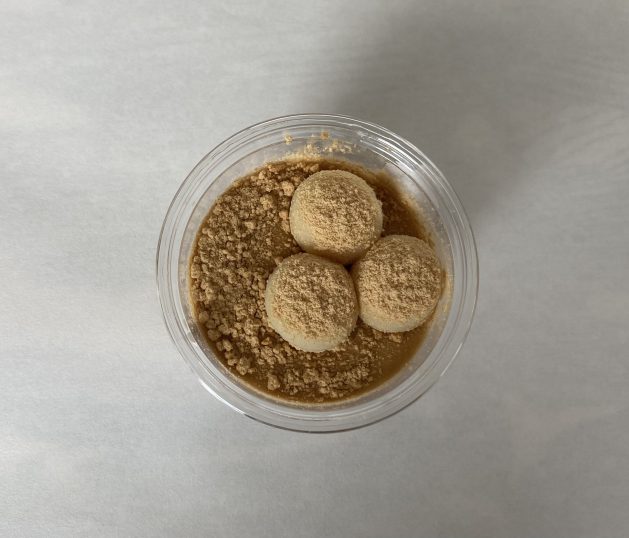 Remove the lid.
View from above.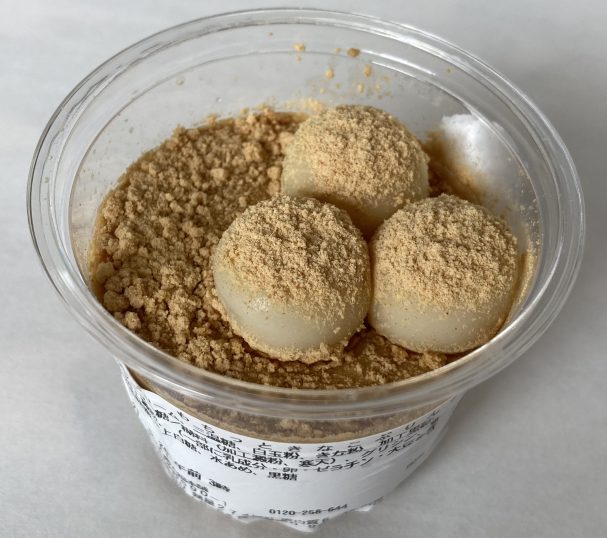 View from a little side.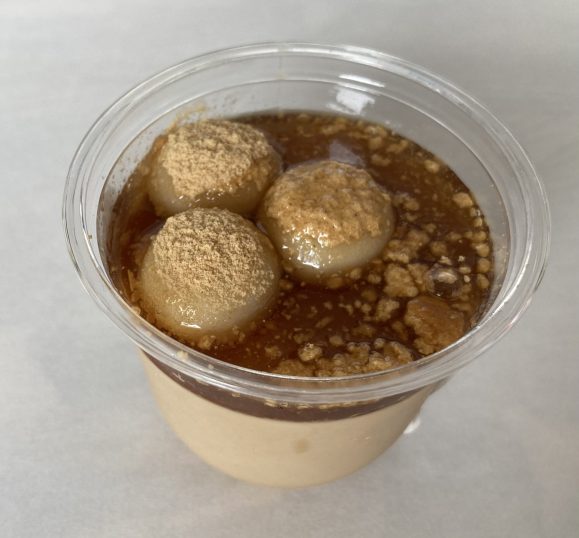 Poured the syrup attached.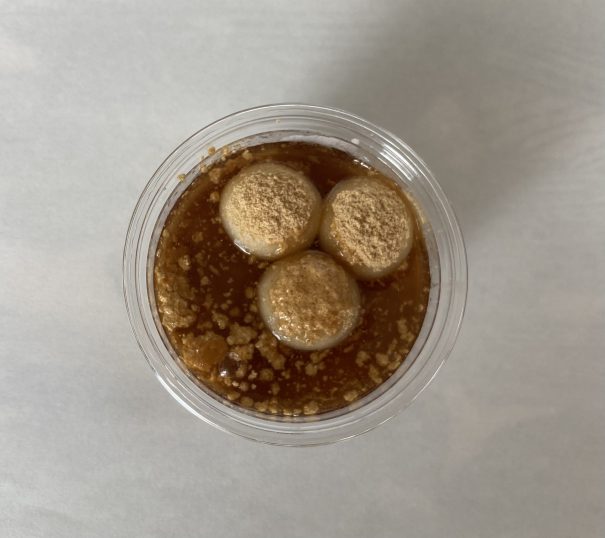 View from above.
2021 Jun.