Chestnut paste dessert called Mont Blanc is very popular in Japan. The name People say "Mont Blanc" comes from the shape like the mountain.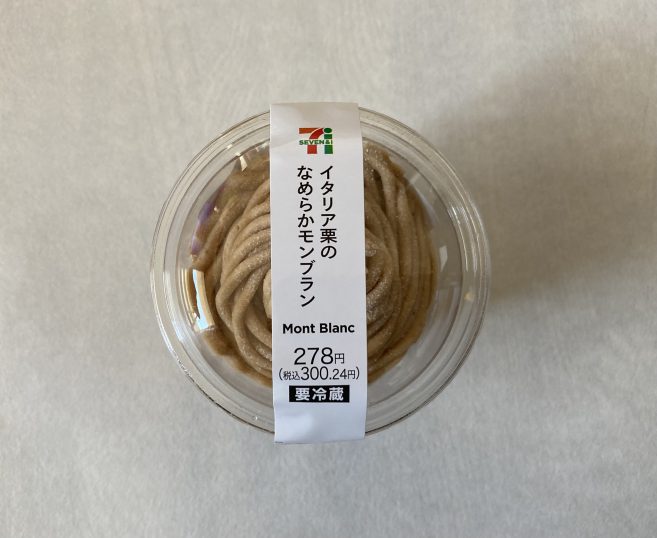 We can see more chestnut sweets in autumn here in Japan.
This is one of them.
Taste
★★★☆☆
I liked the chestnut paste!
I think it would be better if it has something crunchy texture such as crumbles or cookies.
Price
★★☆☆☆
Around 300 per cup.
Calorie
★★★☆☆
274kcal per cup.
Easy to get?
★★☆☆☆
I got this at Seven-Eleven, one of the biggest convenience stores in Japan.
There is no indication of a limited time offer, but I think it is probably an autumn-only product.
Get again?
★★★☆☆
Probably.
The ratings above are completely my personal comments, see here for the details.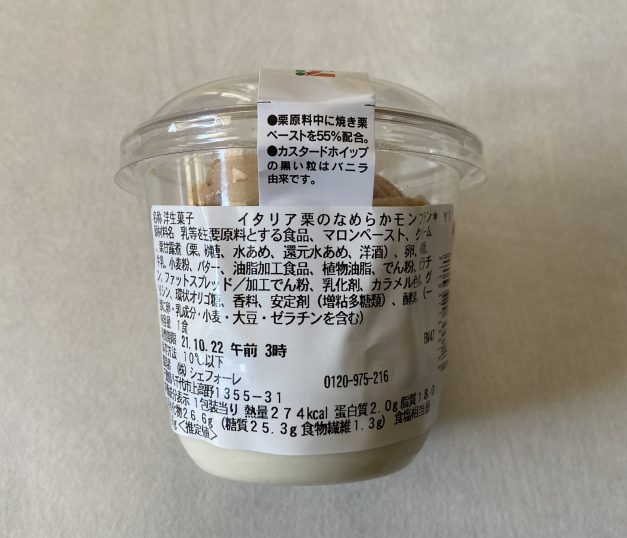 The ingredients may be changed in the future so please check yourself when you try it. And the nutritional indication.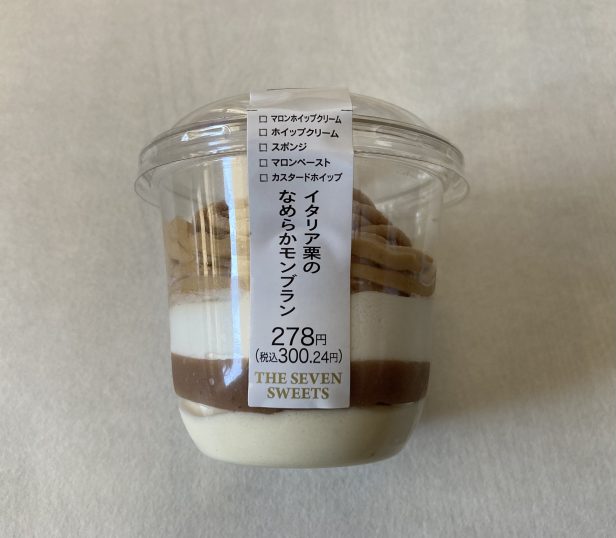 View from the side.
From the top, whipped chestnuts cream, whipped cream, sponge cake, chestnuts paste and whipped custard cream.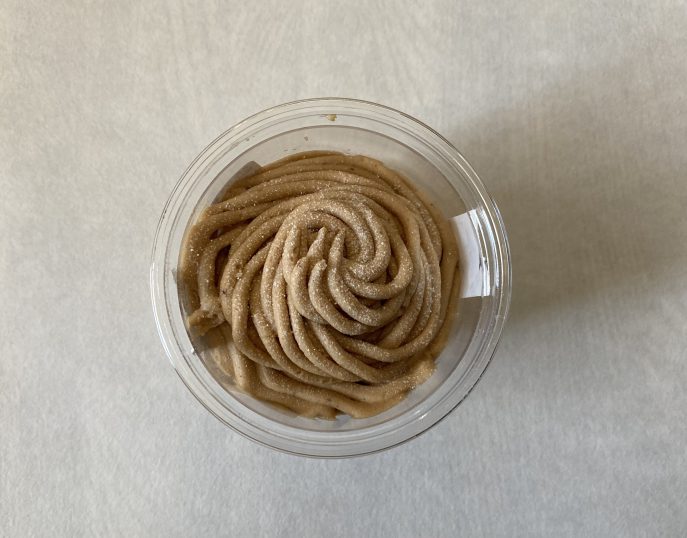 Removed the lid.
View from the above.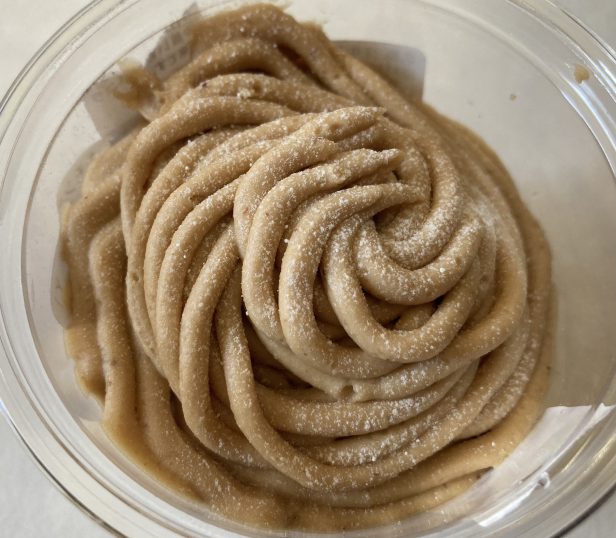 Got close to it.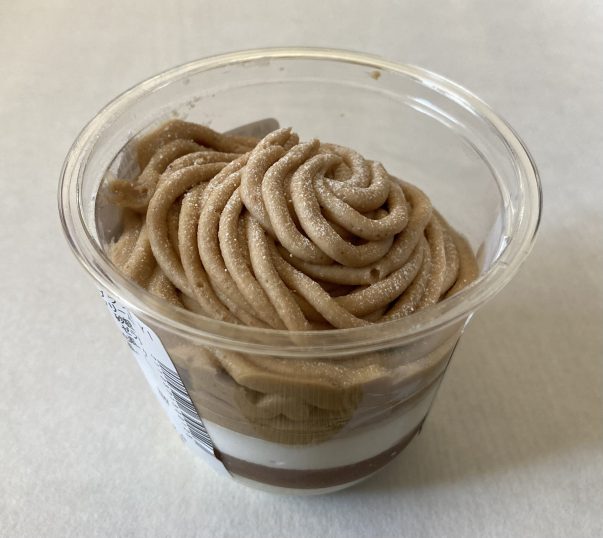 View from a little side.
2021 Oct.