People say "warabimochi" is one of popular sweets in western Japan in summer. "Warabimochi" is made from "warabi" powder which is a kind of starch. Usually, the texture is glutinous and soft.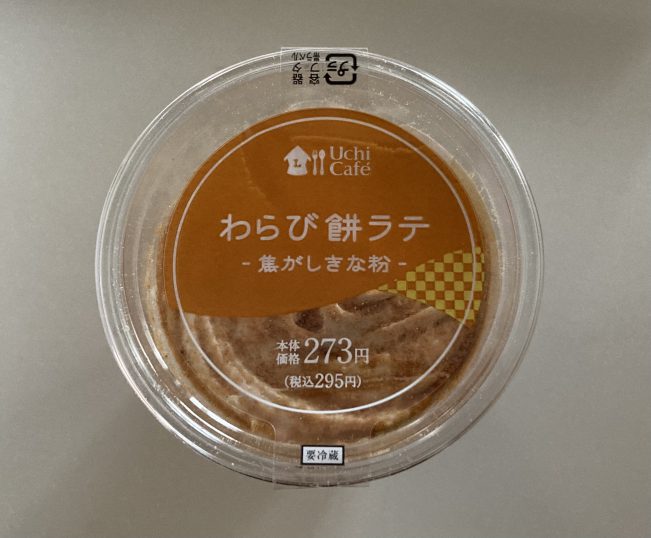 This is a cup dessert contains "warabimoch" dumplings and "kinako" soybean powder flavored cream.
Taste
★★☆☆☆
Unfortunately, it was not for me…
I expected that "warabimochi" dumplings here were more glutinous, softer and sweeter.
Price
★★☆☆☆
Around 300 yen per cup.
Calorie
★★★☆☆
271 kcal per cup.
Easy to get?
★★☆☆☆
I got this at Lawson, one of the biggest convenience stores in Japan.
I don't think we can get this anytime.
Get again?
★☆☆☆☆
No. sorry…
The ratings above are completely my personal comments, see here for the details.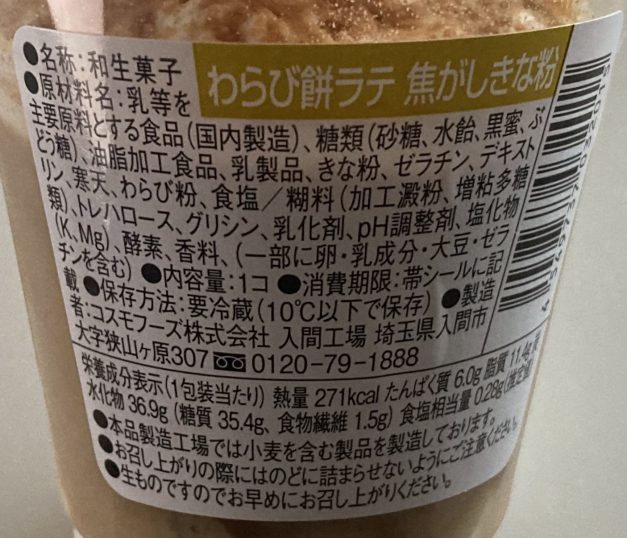 The ingredients may be changed in the future so please check yourself when you try it. And the nutritional indication.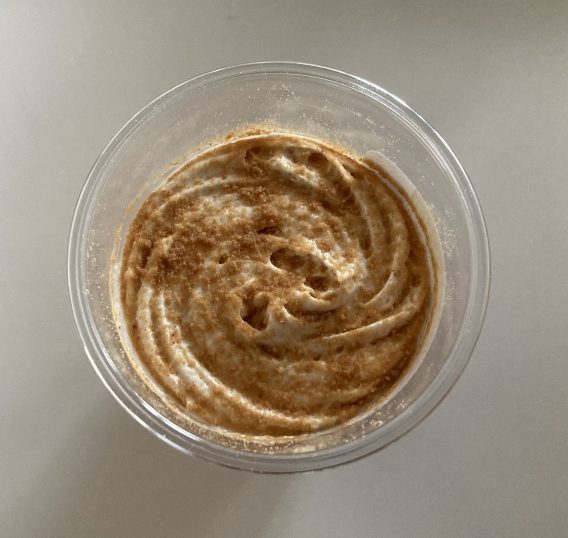 Removed the lid.
View from above.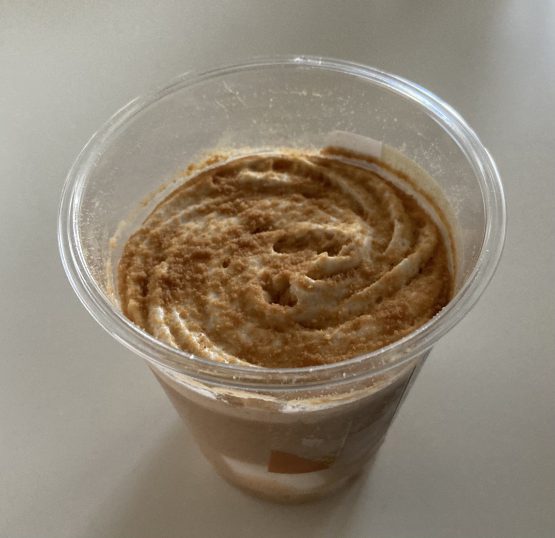 View from a little side.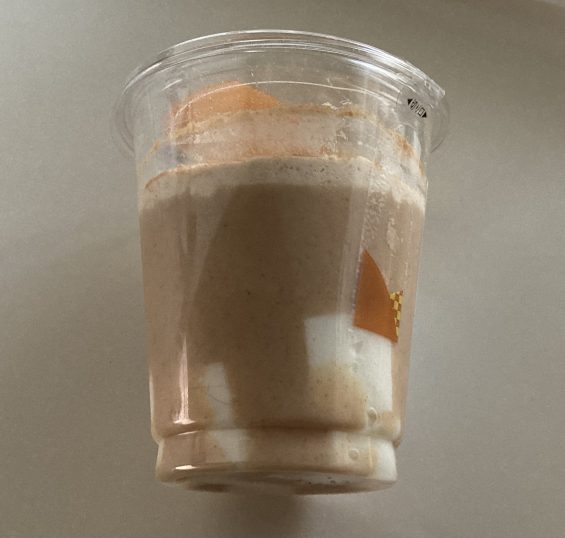 View from the very side.
2021 Aug.