This ice cream product is very popular in Japan. Usually they are vanilla ice cream but this time, they feature chocolate!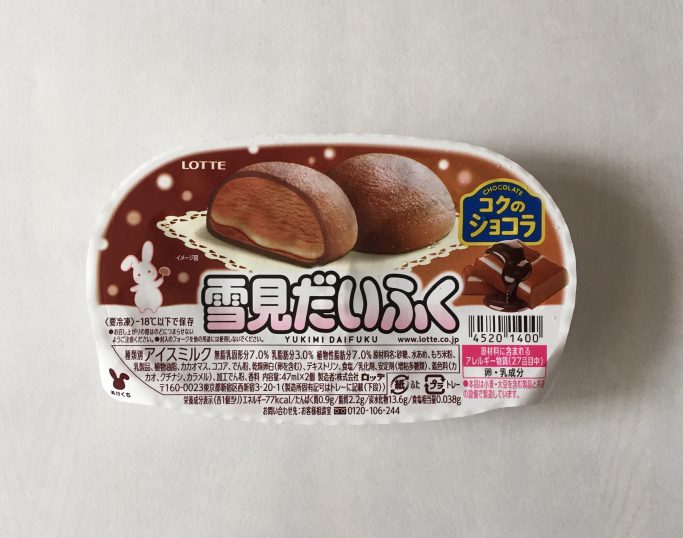 The product name "daifuku" means rice cake. "Daifuku" usually contains sweet bean paste inside but this one has ice cream in it.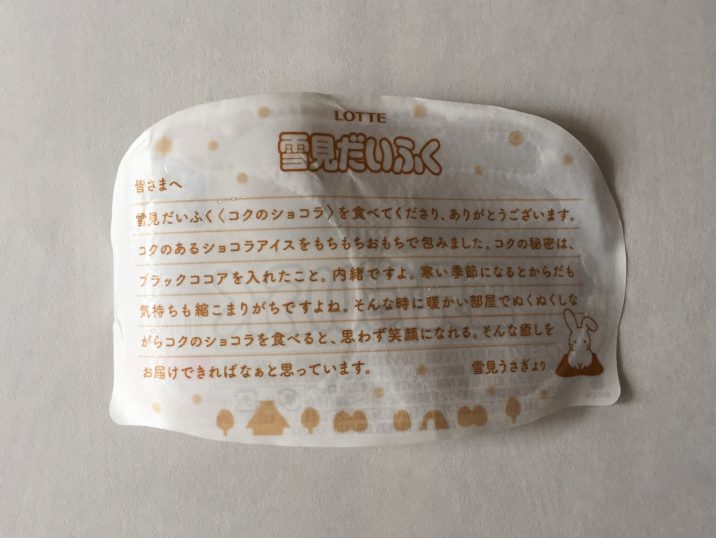 Rice cake won't be hard but I recommend you keep it on a dish for a few minutes before you eat. You'll enjoy the softness more!
Taste
★★★☆☆
Good!
Rice cake was so soft!
Enjoy it in a warm room!
Price
★★★☆☆
Around 150 yen per package.
Calorie
★★★☆☆
77 kcal per "daifuku" (ice cream).
154 kcal per package.
Easy to get?
★★★☆☆
I got this at AEON, one of the biggest supermarkets in Japan.
If my memory is correct, I didn't see it last year. So I don't think this is a regular product.
Get again?
★★★☆☆
Probably!
The ratings above are completely my personal comments, see here for the details.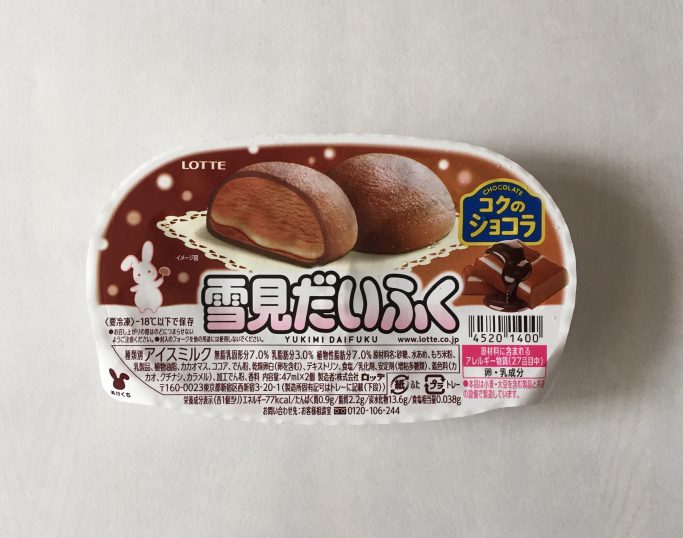 The materials may be changed in the future so please check yourself when you try it. And the nutritional indication.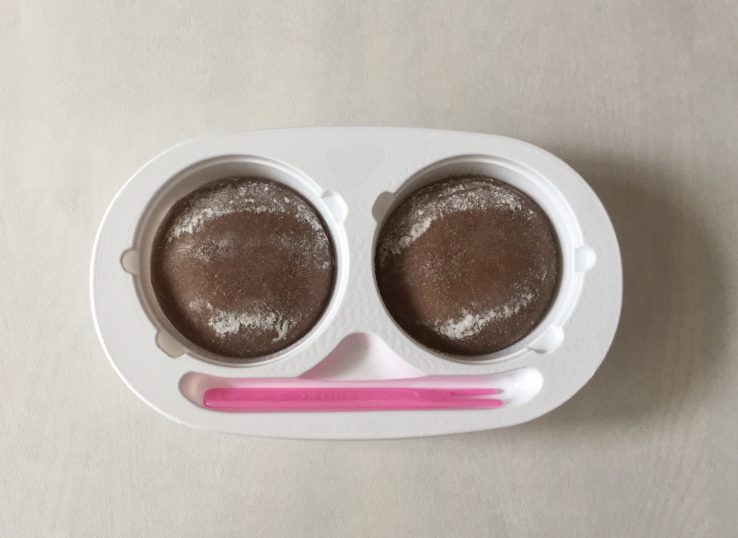 Remove the lid.
View from above. There are two "daifuku" ice creams!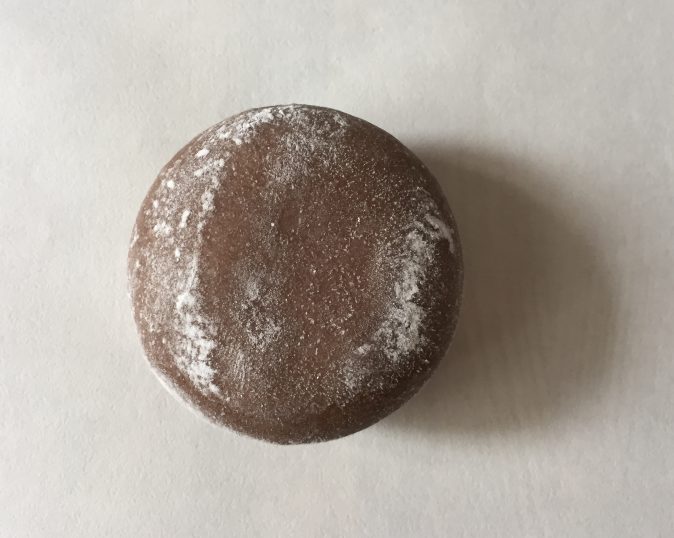 Pick up the one.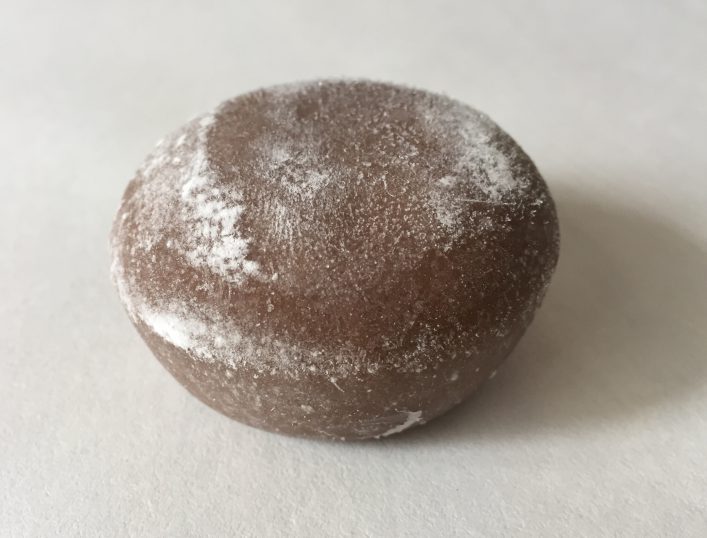 View from a little side.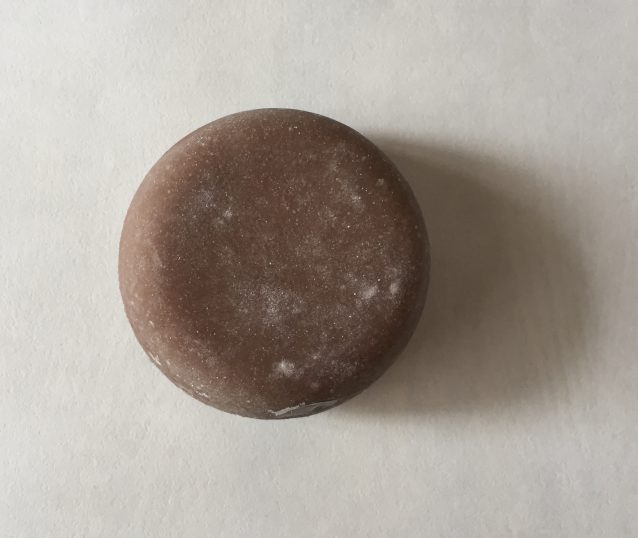 The bottom view (opposite side).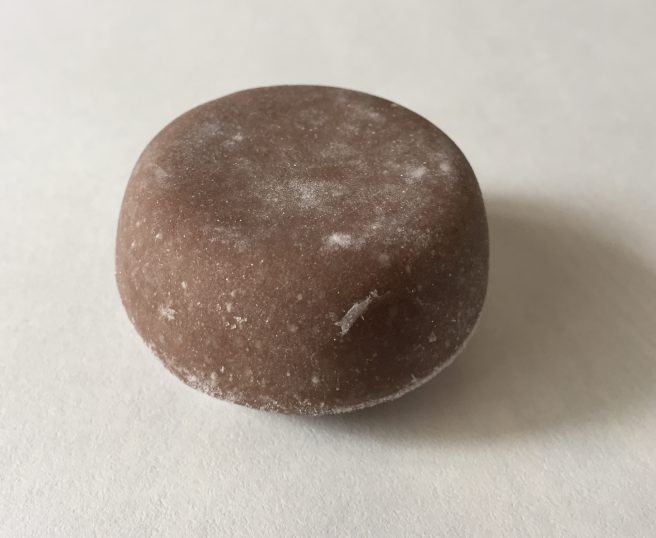 View from a different angle.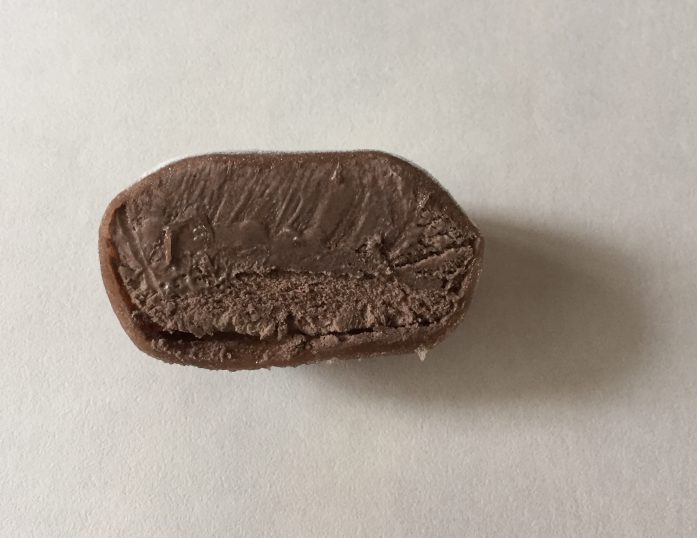 Cut in half.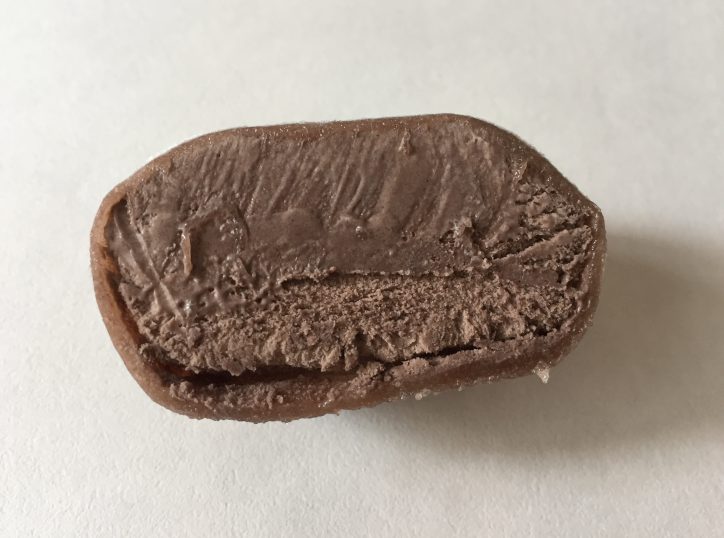 Got close to it.
2020 Nov.