This ice cream looks like a "dorayaki".
"Dorayaki" has some sweet bean paste between two soft buns.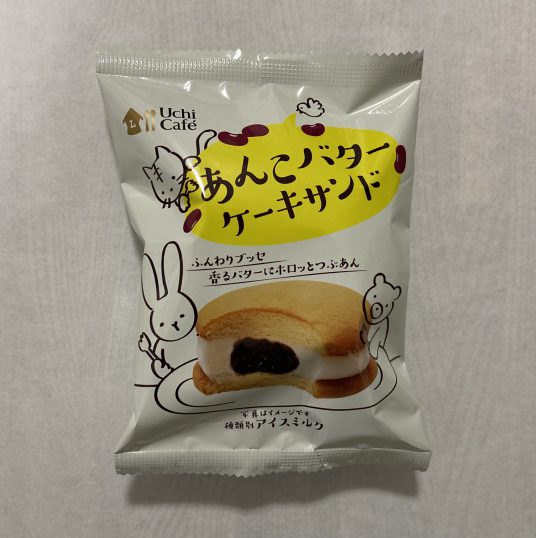 Taste
★☆☆☆☆
Not bad at all. But I felt that the buns were less moisture and that the sweet bean paste was less smooth. I think my expectation was too high…
Since I really like the combination of sweet bean paste and butter…
Price
★★☆☆☆
Around 200 yen per package.
Calorie
★★★☆☆
169 kcal per package.
Easy to get?
★★☆☆☆
I got this at Lawson, one of the biggest convenience stores in Japan.
I don't think we can get this anytime.
Get again?
★☆☆☆☆
Probably no.
The ratings above are completely my personal comments, see here for the details.
The materials may be changed in the future so please check yourself when you try it.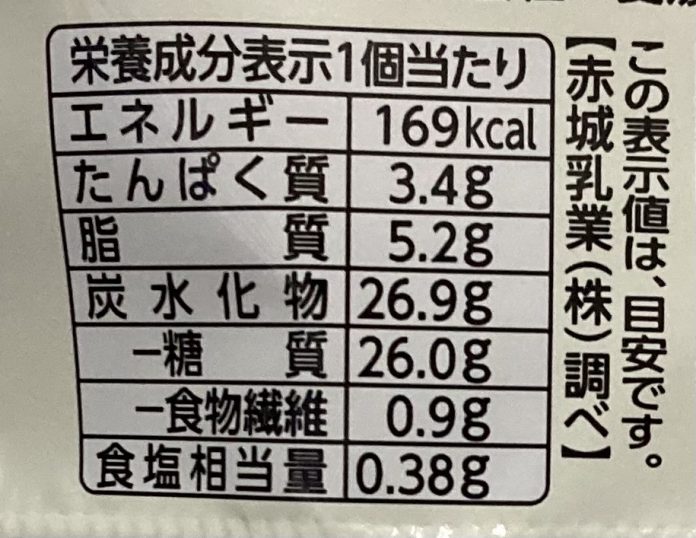 The nutritional indication.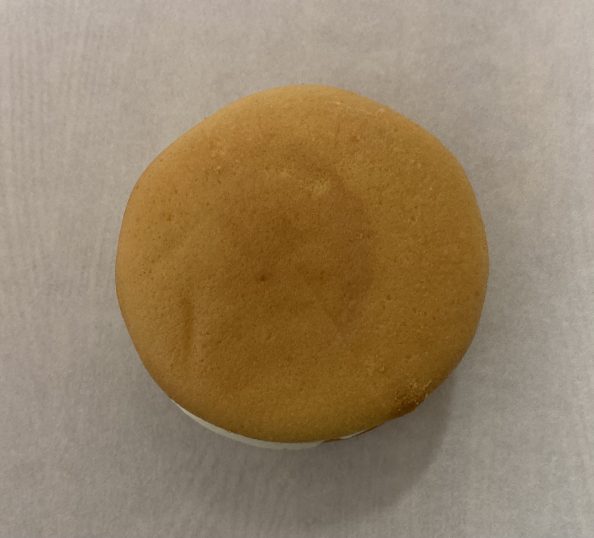 Open the package.
View from above.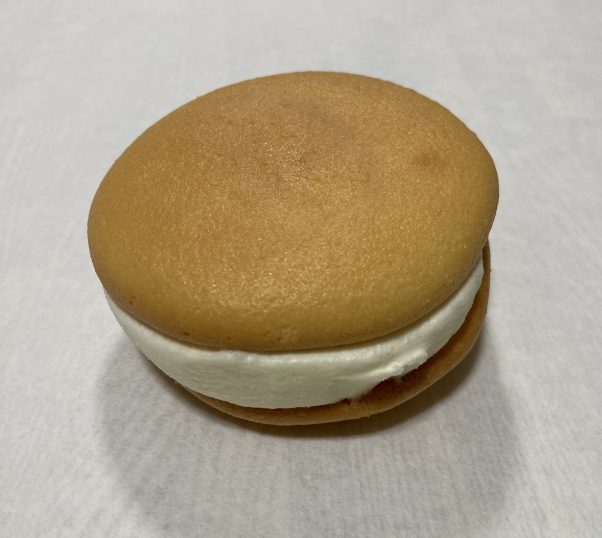 View from a little side.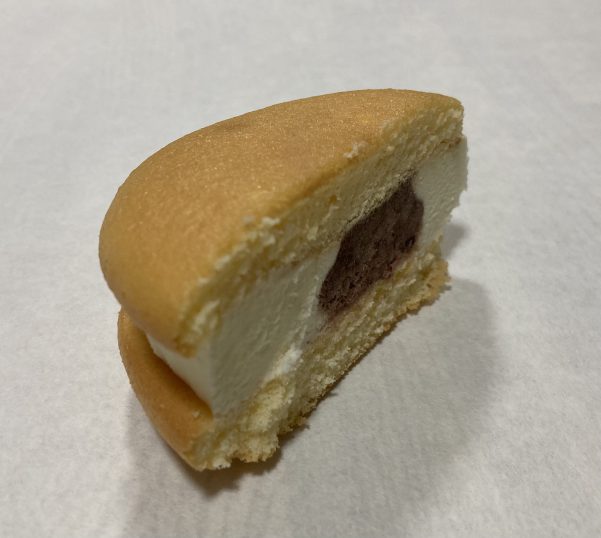 Cut in half.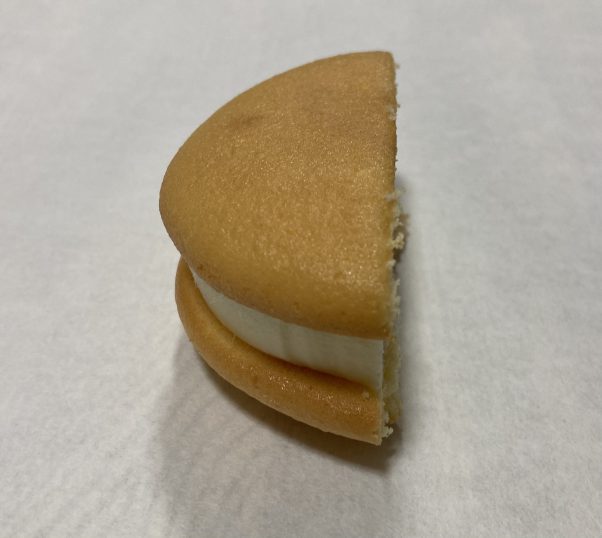 View from a different angle.
2021 Feb.