I really like glutinous rice called "Okowa" as I mentioned in my earlier post. However, the "Okowa" I tried in my earlier post was not that good unfortunately. But this one is good! Just as I expected!!
—–
Please read the post below if you would like to know more about "Okowa". I wrote some explanation about "Okowa" in this post.
——
If you first try "Okowa" I recommend you go to a specialty shop or a restaurant for "Okowa" just like "Tagosaku" where I got this.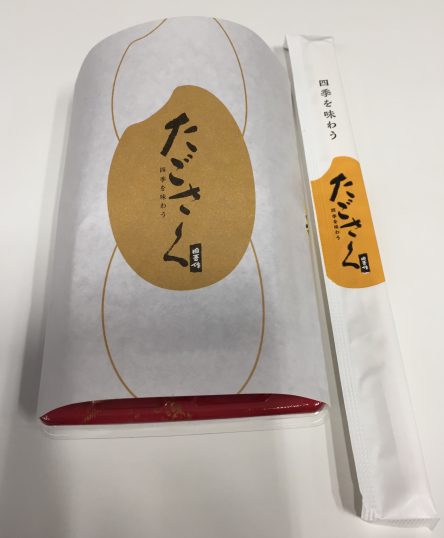 There are many different tastes/fillings of "Okowa" depending on the season.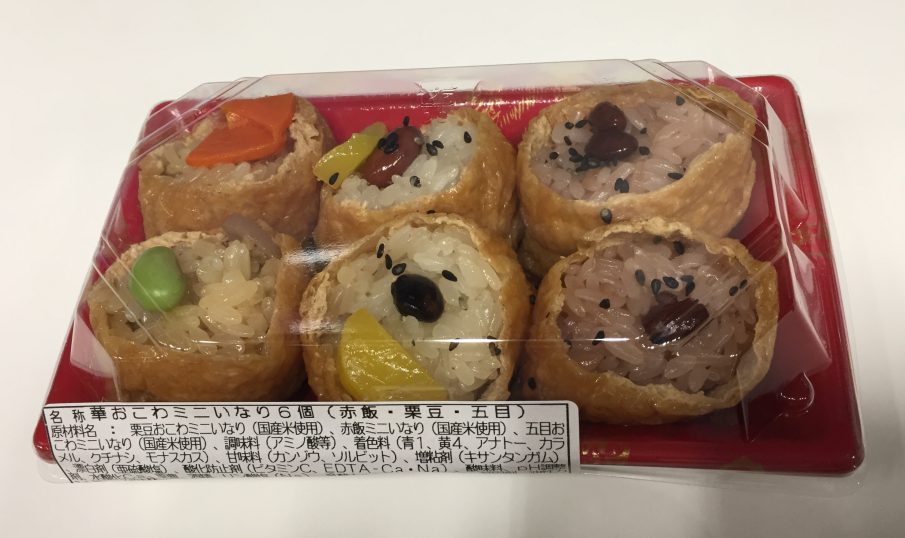 The variety of this "Okowa" is pretty standard I think.
Taste
★★★★☆                         
This is "Okowa" just as I expected.
When you cook rice it is very important how much water you add in a pot. That really affects the texture when you eat. I prefer less moist cooked rice and this one is just my type.
Price
★★★☆☆
Average. Around 450 yen.  
Calorie
—–
Not sure…I guess not that low…
Easy to get?
★★★★☆
I got this at a building called "Ekinaka". "Eki" means a station and "naka" means inside. Now you know, "Ekinaka" is located in a train station, in which there are lots of different small shops. I have seen "Tagosaku" in different "Ekinaka" so you will find them as well.
Get again?
★★★★★
Definitely.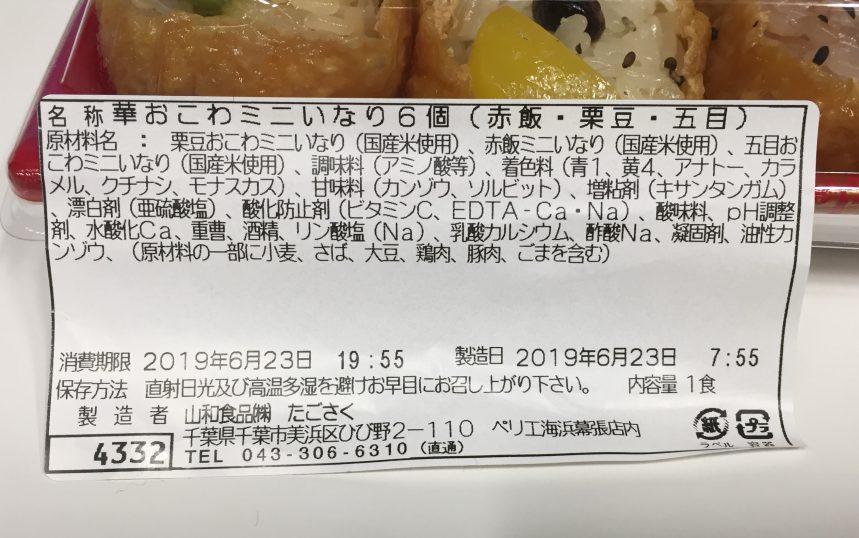 The materials may be changed in the future so
please check by yourself when you try it.
From the left,
Gomoku (some veges & chicken)
Kuri & Beans (chestnut)
Sekihan (red beans, salt & sesame)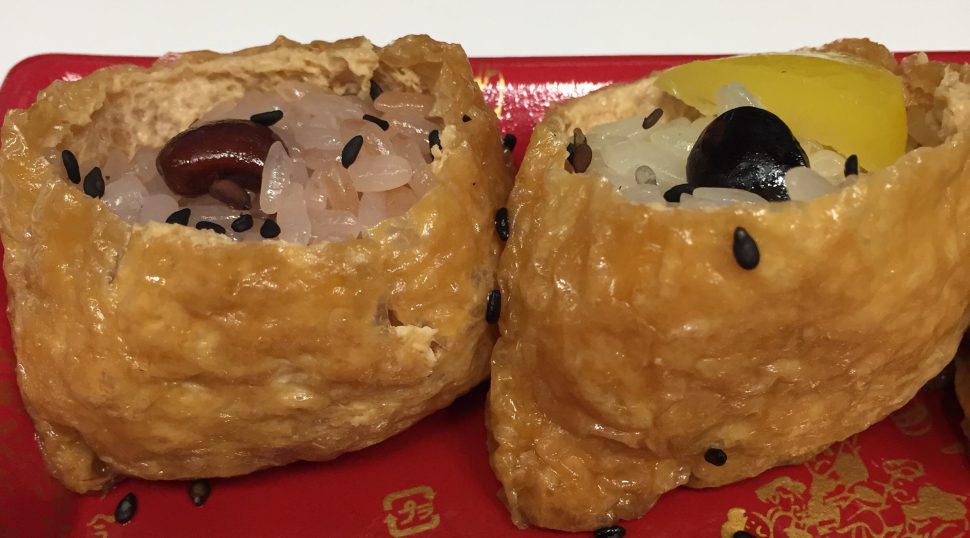 Zoom.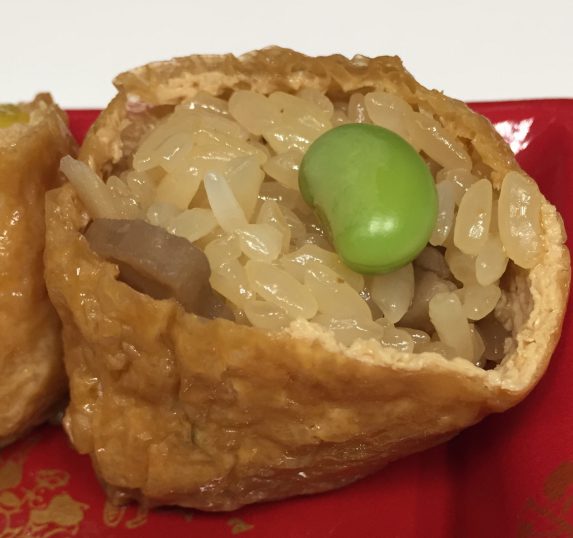 Zoom.
I like edamame! Edamame is soy beans. They are harvested at an early stage of development.
2019 Jun. posted.