I really like glutinous rice called "okowa" as I mentioned in my earlier post. And this is one of other items from the "okowa" shop, Tagosaku.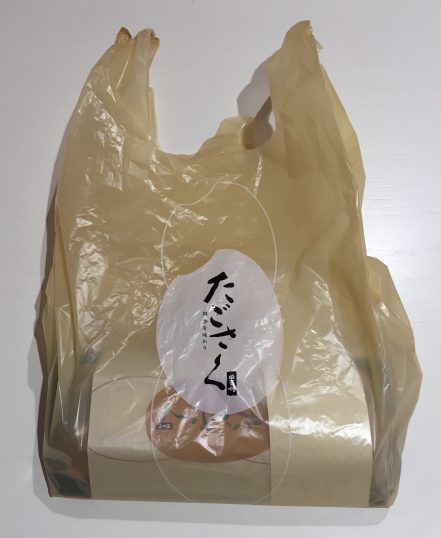 —
My previous post about "okowa" is below.
—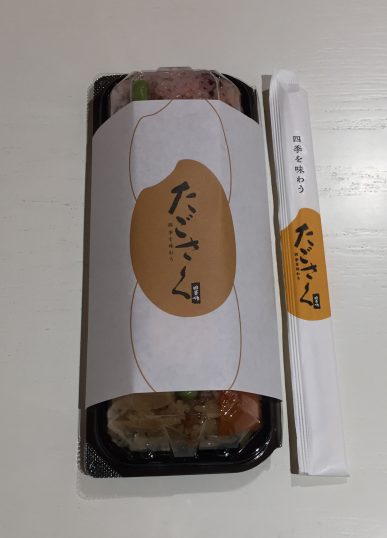 There is a "okowa" pack in a bag.
It serves with chopsticks.
Taste
★★★★☆                
Good. This is "Okowa" just as I expected.
I prefer less moist cooked rice and this one is just my type.
But as for Azuki and Chestnut flavors, they are a little plain taste to me. I need salt or soy-sauce…
Price
★★★☆☆
Average. 540 yen.
Calorie
—–
Not sure…I guess not that low…
Easy to get?
★★★★☆
I got this at a building called "Ekinaka". "Eki" means a station and "naka" means inside. Now you know, "Ekinaka" is located in a train station, in which there are lots of different small shops. I have seen "Tagosaku" in different "Ekinaka" so you will find them as well.
Get again?
★★★★☆
Probably…Sometimes I crave "okowa".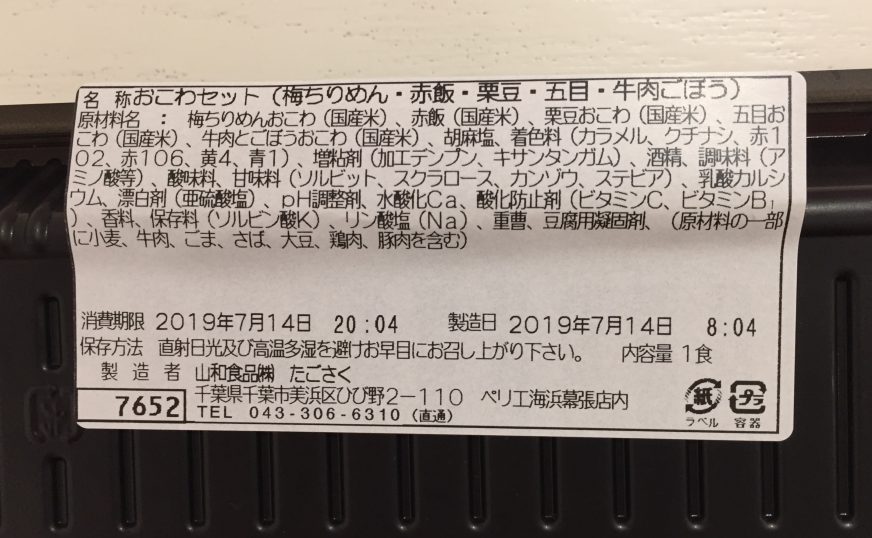 The materials may be changed in the future so please check by yourself when you try it.
You can enjoy five different tastes of rice balls in a pack.
From the left;
Ume (Japanese plum or apricot?) & dried baby sardines
Burdock & beef
Chestnut & beans
Azuki (small red beans)
Chicken & vegetables (carrots, bamboo shoot etc.)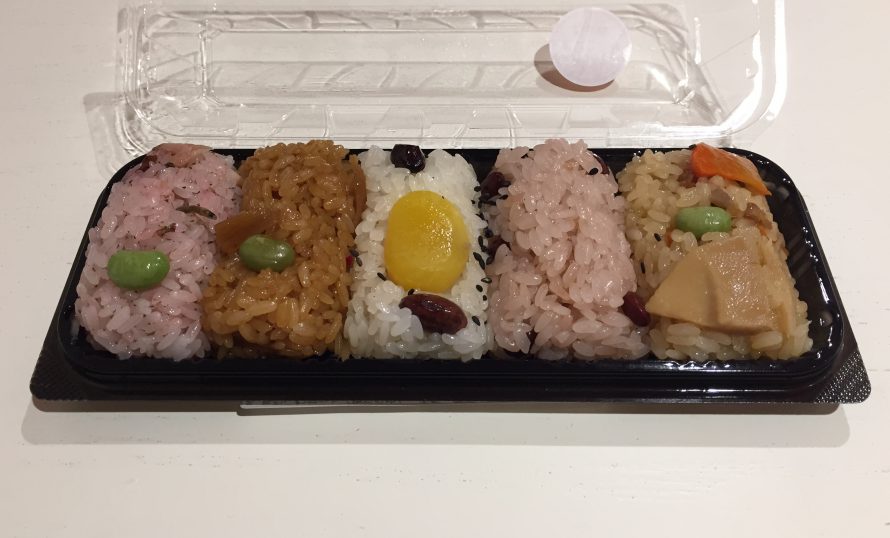 Open the package.
2019 Jul.