This is from one of my favorite snacks manufacturers BOURBON. They sell good snacks at very reasonable prices.
I'm not sure if English speaking people are familiar with a word "bermkuchen"… it's like a cake with rich butter, cream and egg tastes.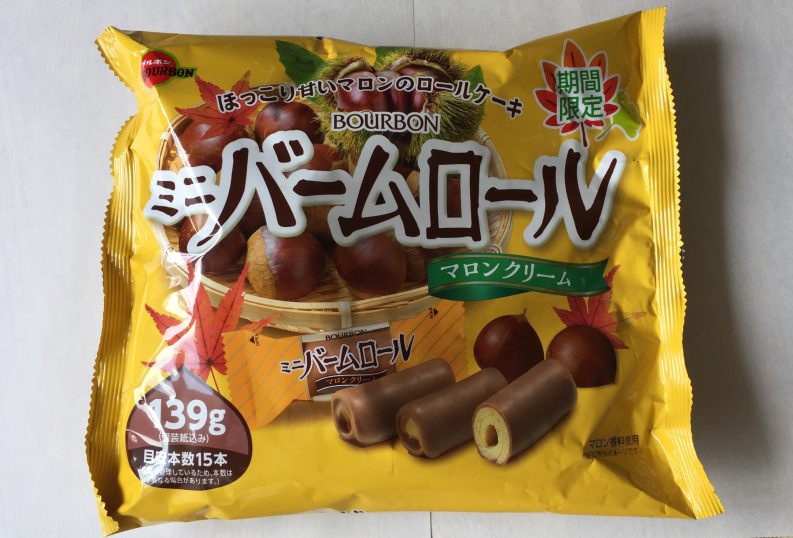 The standard flavor of this product line is vanilla or something but this one has chestnut cream flavor.
From later of August, we can see many "limited in autumn season" flavored products here and there.
Taste
★★★☆☆
I like chestnut itself but I think it's quite difficult to make delicious food with it. Actually I prefer other flavored of this product series.
Price
★★★☆☆
Average. Around 250-300 yen.
Calorie
★★★☆☆
47 kcal per individual package (not a big bag).
Easy to get?
★★★☆☆
I got this at AEON, one of the biggest supermarkets in Japan. But there's a label saying "limited time only". I'm not sure if we can get it again in next autumn.
Get again?
★★☆☆☆
Not sure for now…since I prefer other flavored one.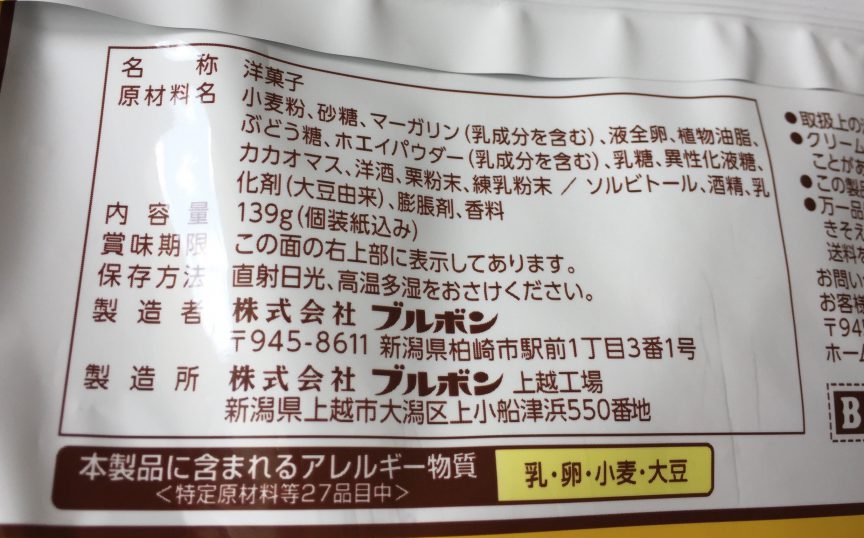 The materials may be changed in the future so please check by yourself when you try it.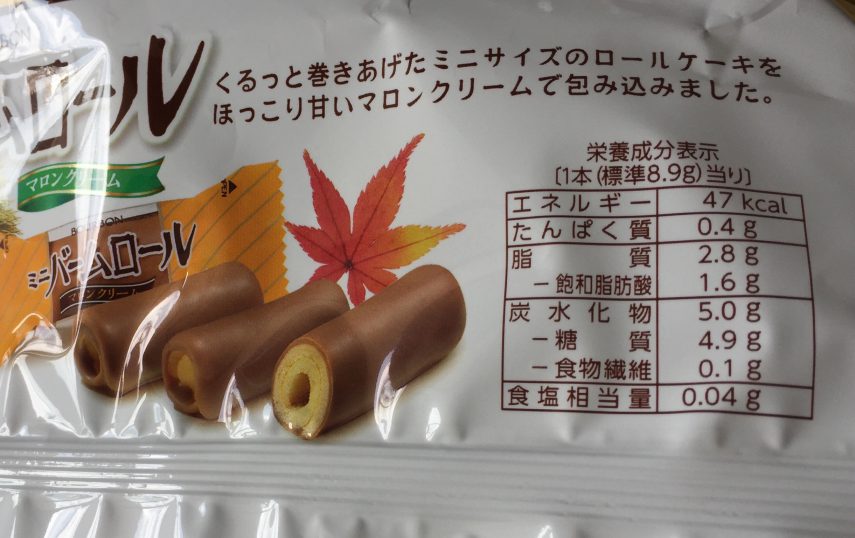 The nutritional information.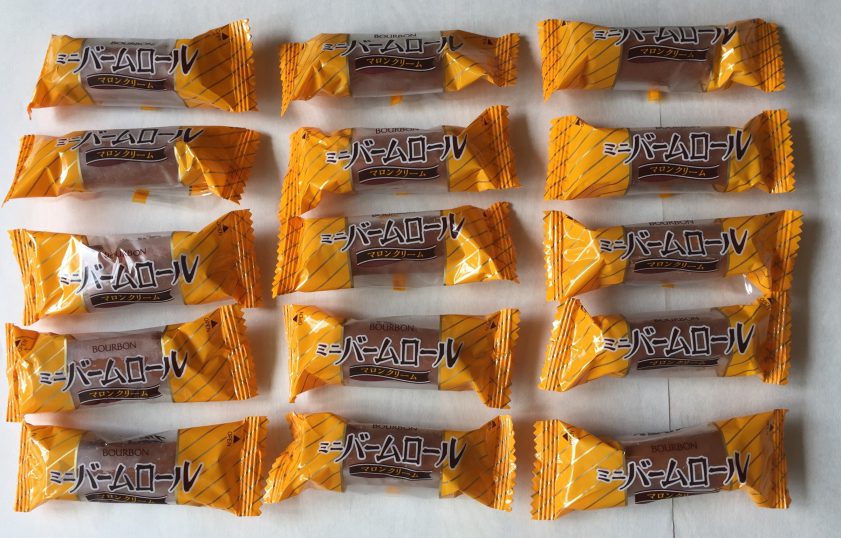 Open the bag.
There are 15 individual packages in my case.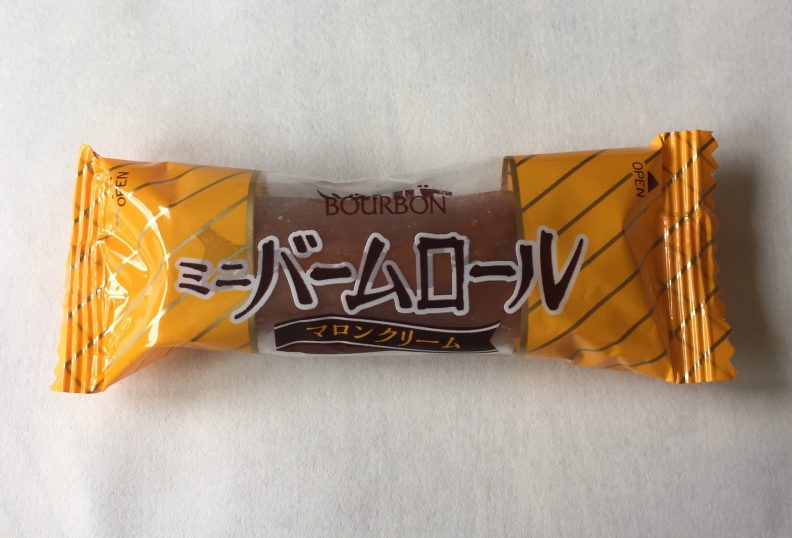 Pick up one.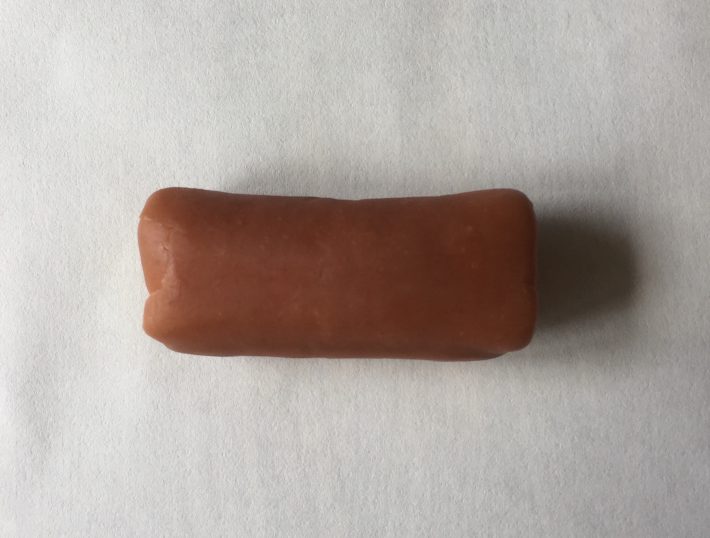 Open the individual package.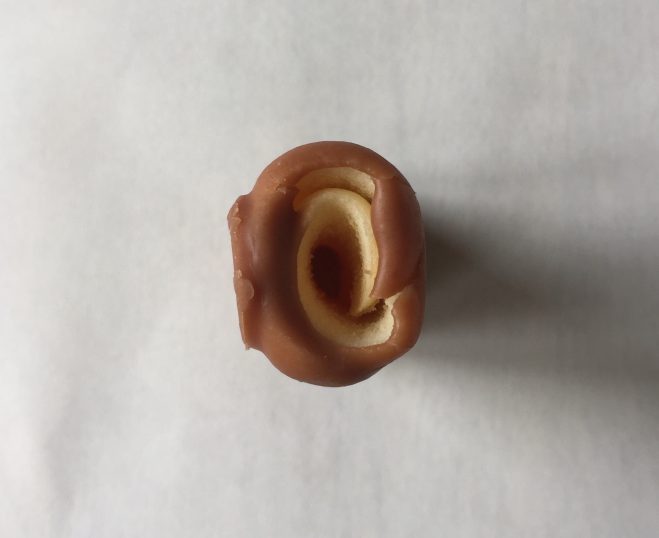 View from above vertically.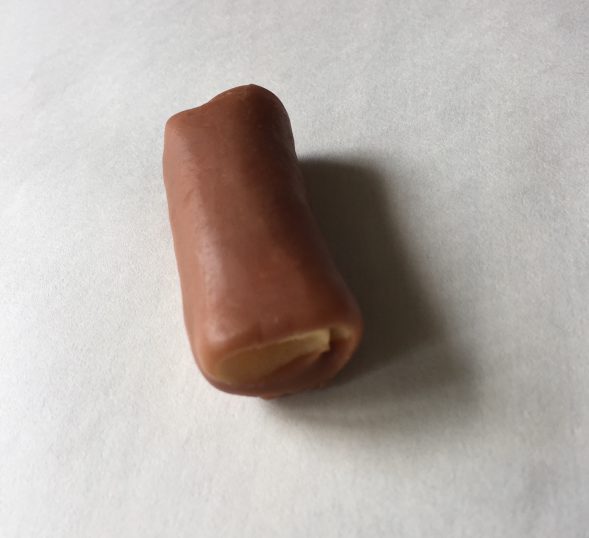 View from a different angle.
2019 Aug.