Lately many people in Japan are keen about carbohydrate restriction. I think this product is for those who want to have less carbohydrate.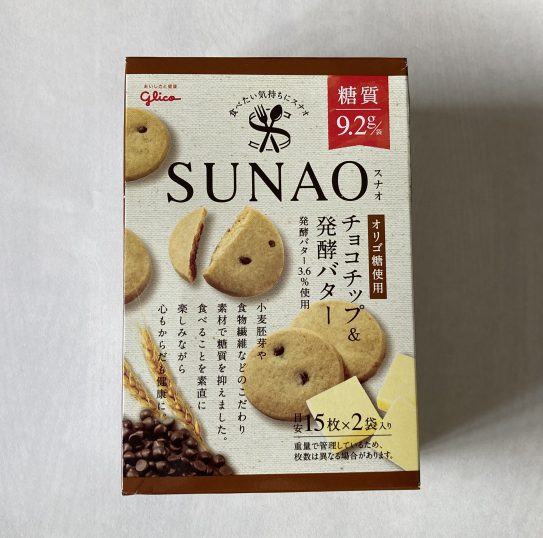 As you may know, I'm not that kind of person. I really like snacks and I don't have any plan to cut taking carbohydrate. Even for me, this product was very attractive because of the taste!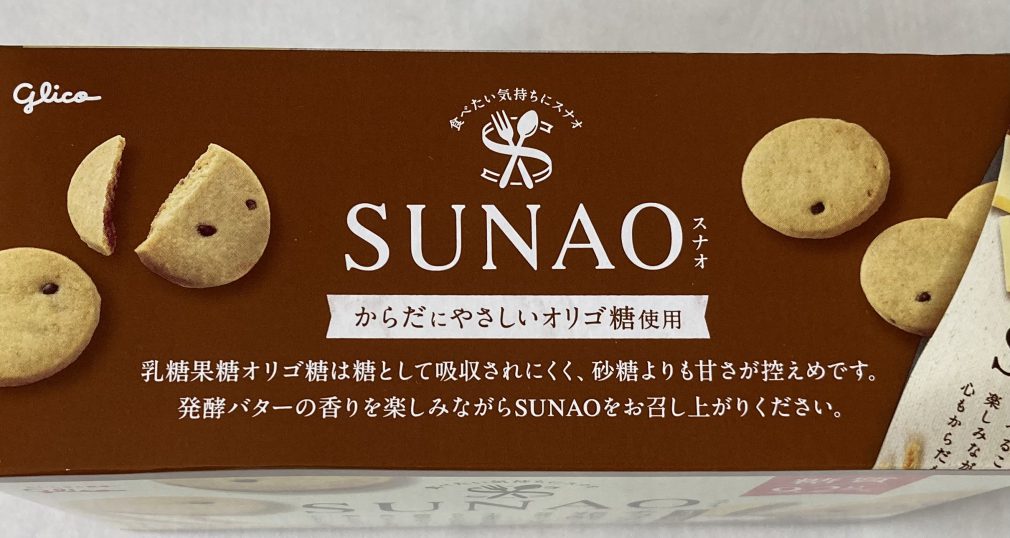 Taste
★★★★☆
Good! Crisp!
Just right sweetness!! Chocolate tasted not that strong.
Price
★★☆☆☆
Around 250-300 per box.
Calorie
★★★☆☆
142 kcal per individual package.
Easy to get?
★★★☆☆
I got this at AEON, one of the biggest supermarkets in Japan.
I think it's quite easy to find this product at any supermarkets.
Get again?
★★★★☆
I really like the taste and texture but a little expensive for me to eat everyday…
The ratings above are completely my personal comments, see here for the details.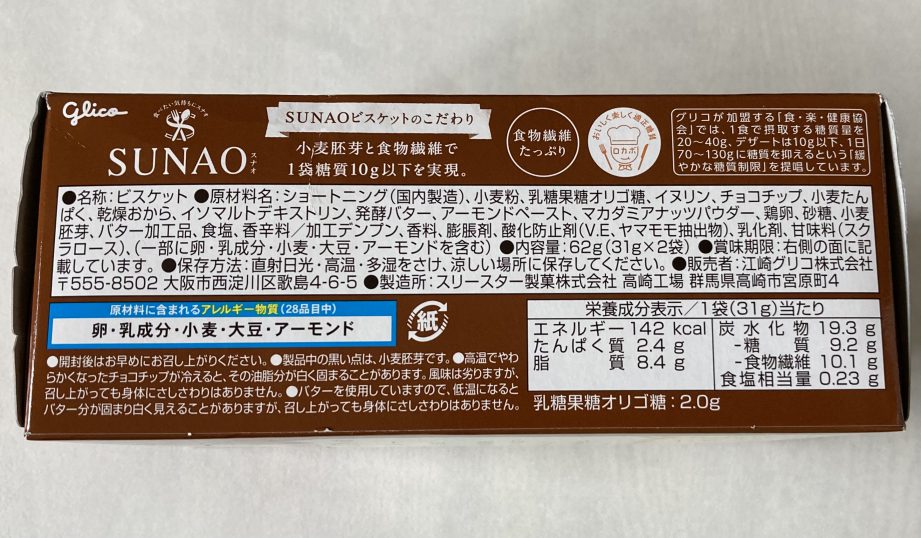 The ingredients may be changed in the future so please check yourself when you try it. And the nutritional indication.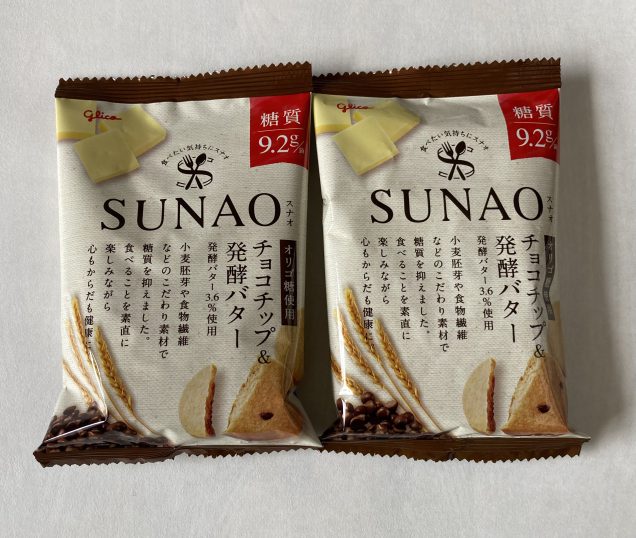 Open the box.
There were 2 individual packages in a box.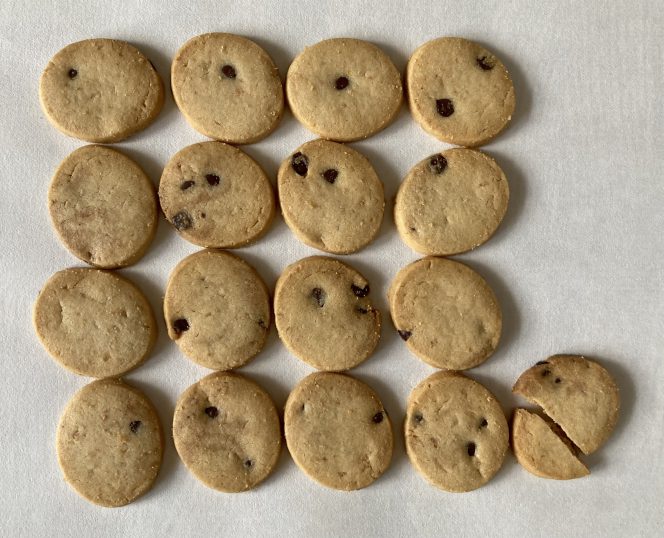 Opened the individual package.
There were 17 biscuits in an individual package in my case.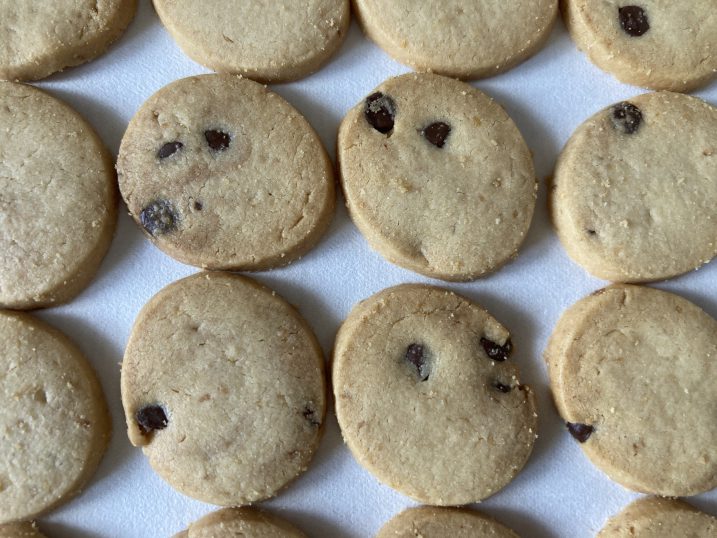 Got close to them.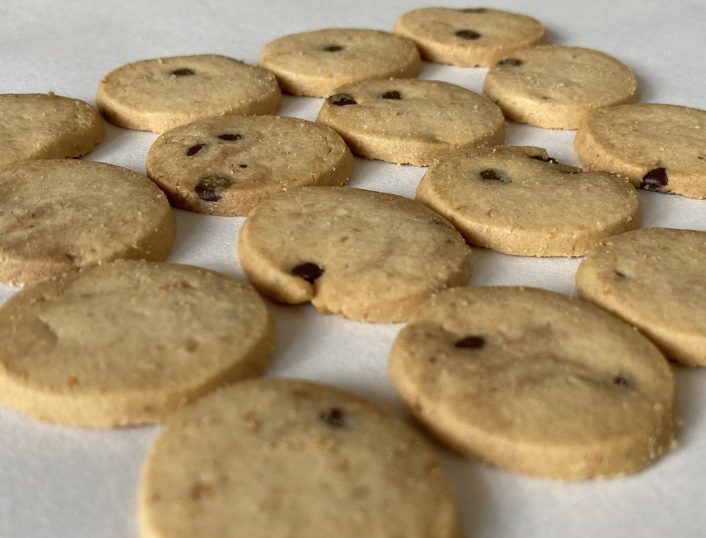 View from a little side.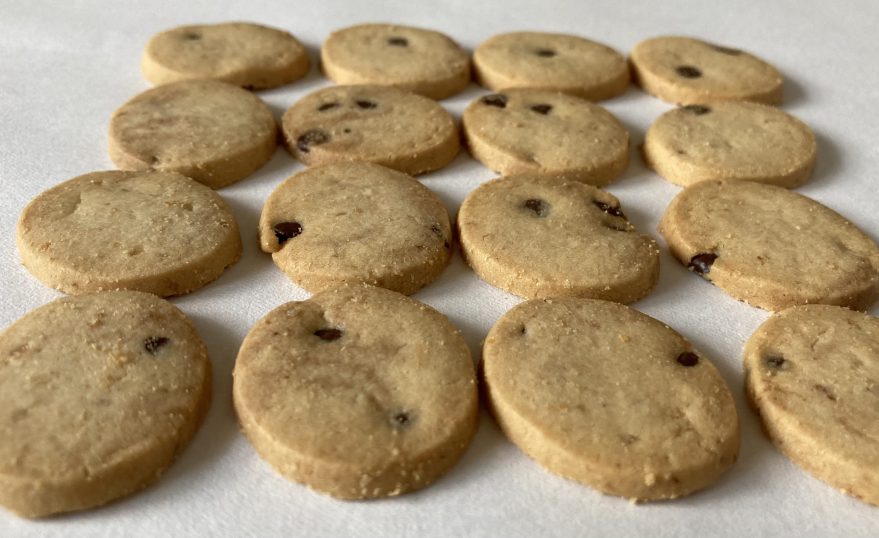 View from a different angle.
Pick up the one.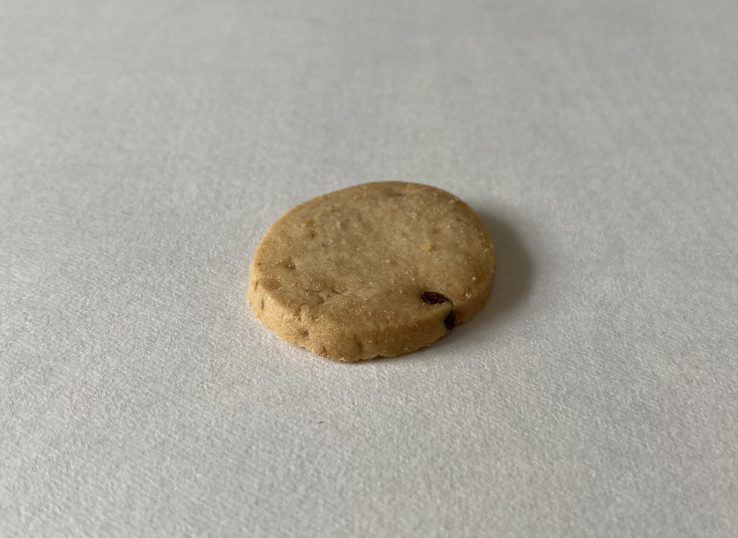 View from a little side.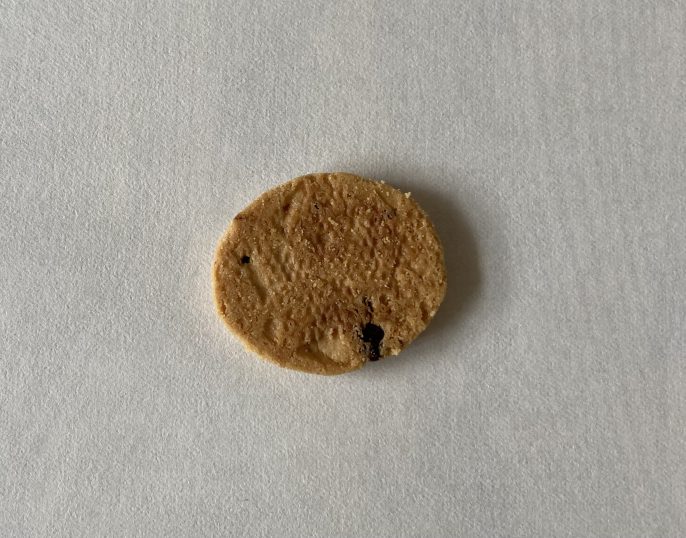 The bottom view.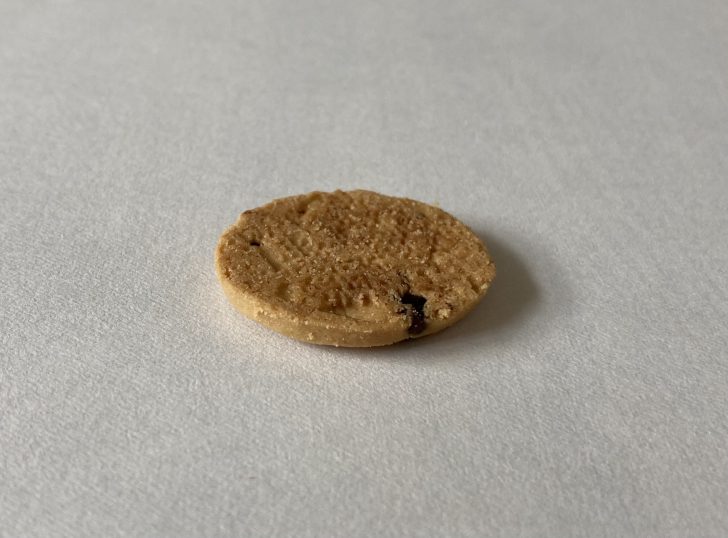 View from a different angle.
2021 Jul.