You may imagine the taste from the images on the package. I thought the cream cheese would be sweet but it was not.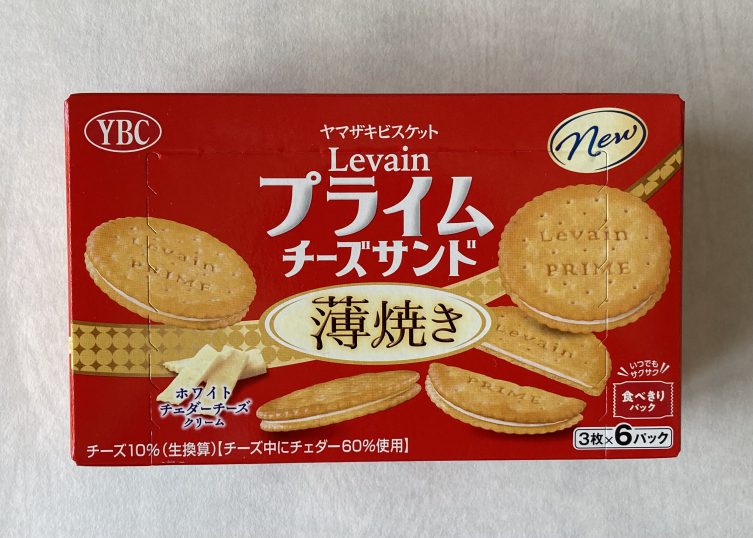 I liked the crackers' texture, they were thin and so crispy!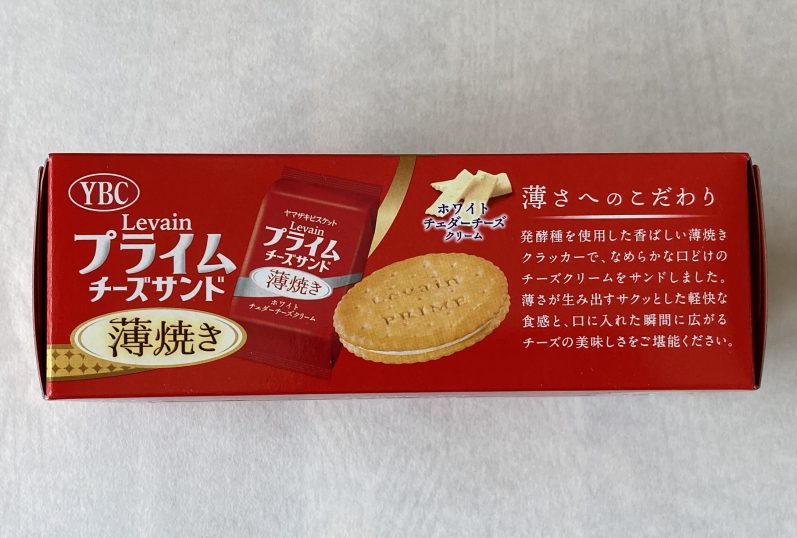 Taste
★★★☆☆
Good as crackers!
I tried with assumption they must be sweet since I'm a sweets person then I was disappointed a little since they were not that sweet so I gave three stars.
Price
★★★☆☆
Around 200 yen per box.
Calorie
★★★☆☆
84 kcal per individual package.
Easy to get?
★★★☆☆
My husband got this at a discount supermarket store called OK.
I'm not sure if we can get this anytime or not.
Get again?
★★☆☆☆
Not sure for now.
The ratings above are completely my personal comments, see here for the details.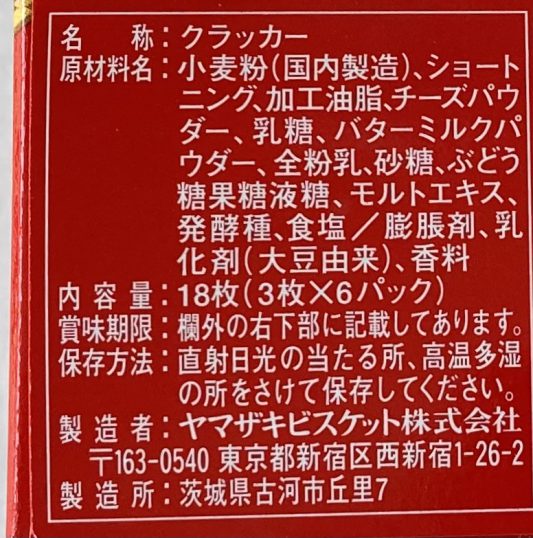 The materials may be changed in the future so please check yourself when you try it.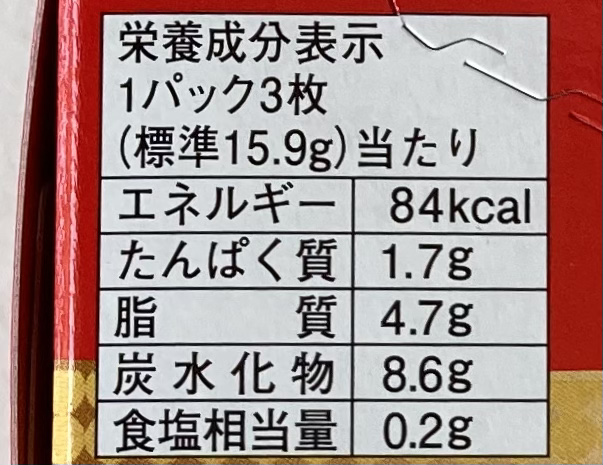 And the nutritional indication.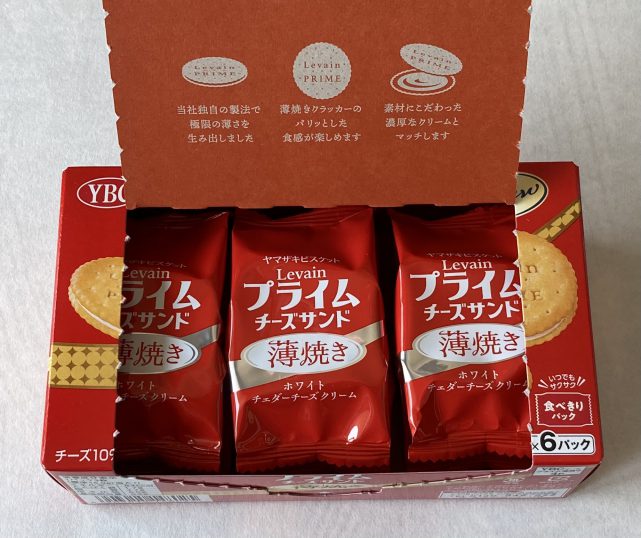 Open the box.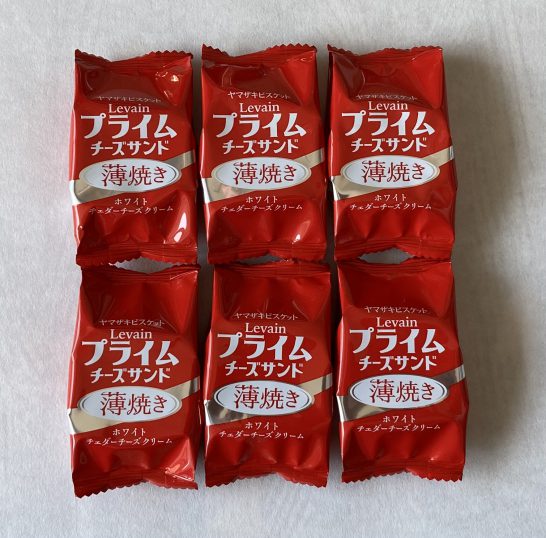 There were 6 individual packages in a box.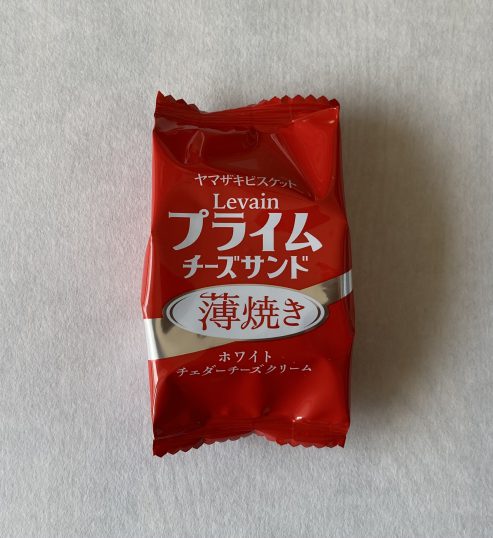 Pick up the one.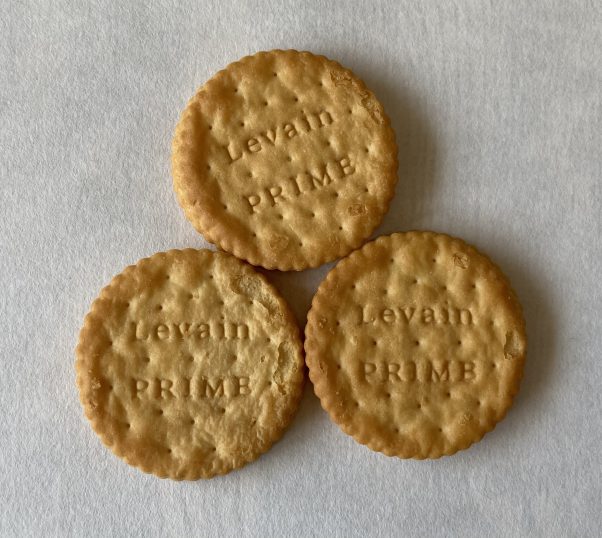 Open the individual package.
There were three cream cheese sandwich crackers in the package.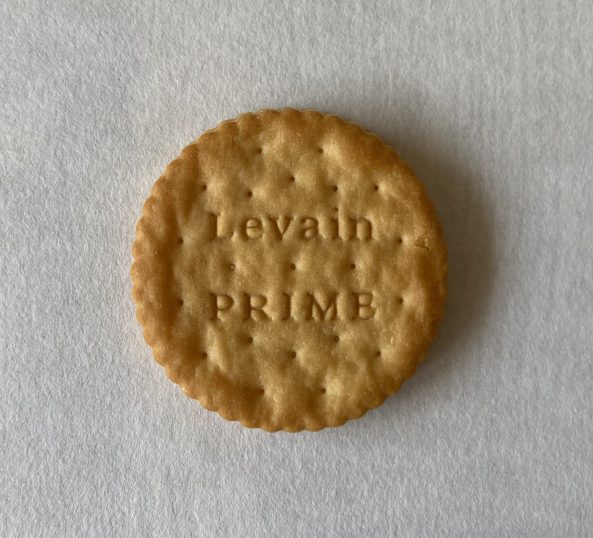 Pick up the one.
View from above.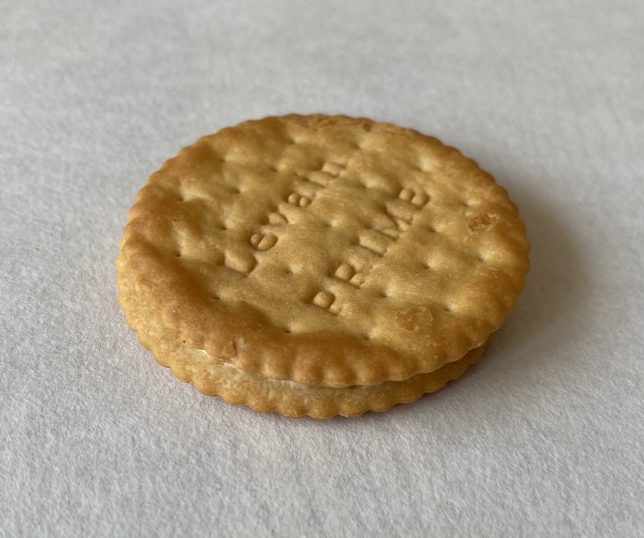 View from a little side.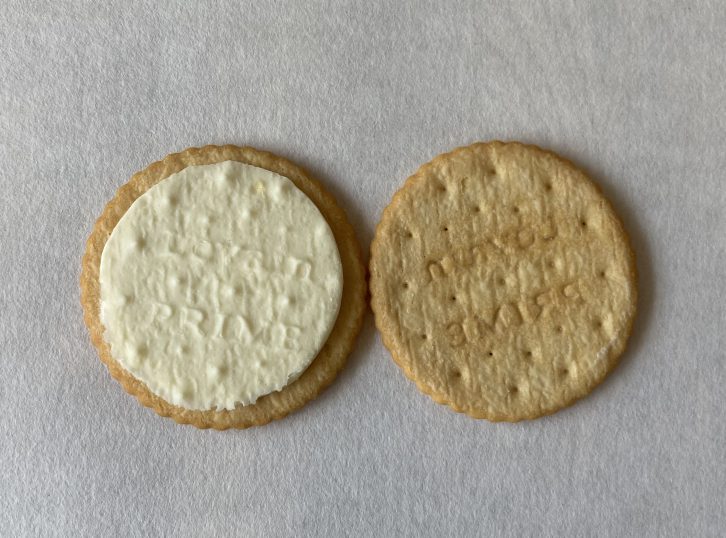 View inside.
2021 Mar.