I have loved this GIANT CAPLICO products since I was a little child. But this is my first time to see this grape flavored one.
GIANT CAPLICO looks like an ice cream. But inside the cone there's air chocolate instead of ice cream.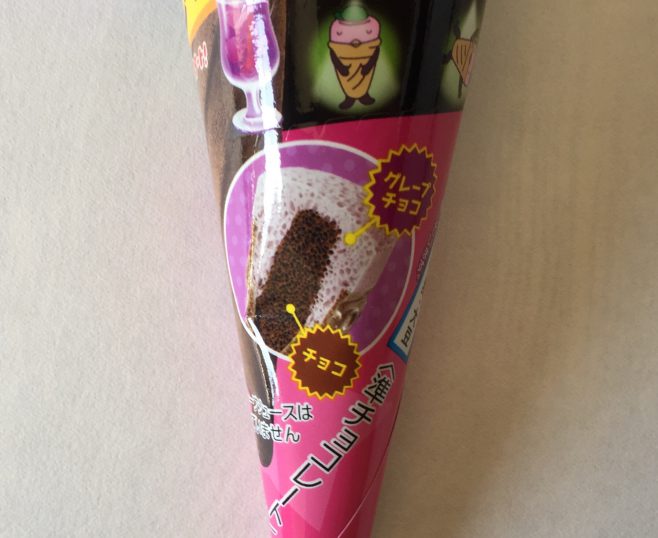 Taste
★★★★☆
Air chocolate was good as usual!
The grape flavor was not that strong.
Price
★★★☆☆
Around 100 yen per package.
Calorie
★★★☆☆
194 kcal per package.
Easy to get?
★★★☆☆
I got this at AEON, one of the biggest supermarkets in Japan.
I'm not sure if we can get this flavor anytime or not.
Get again?
★★★★☆
Probably yes!
The ratings above are completely my personal comments, see here for the details.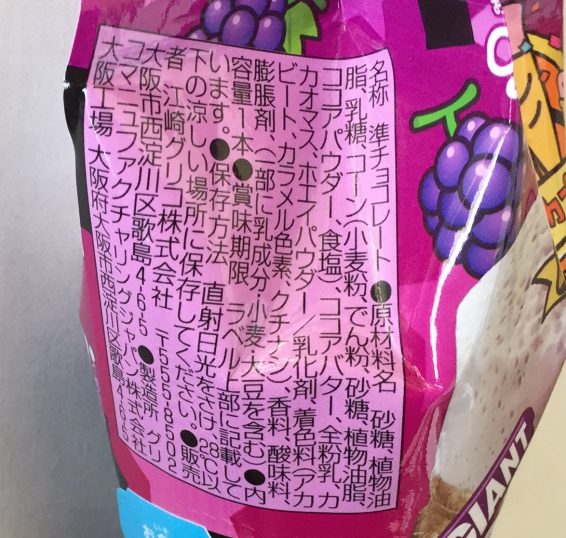 The materials may be changed in the future so please check yourself when you try it.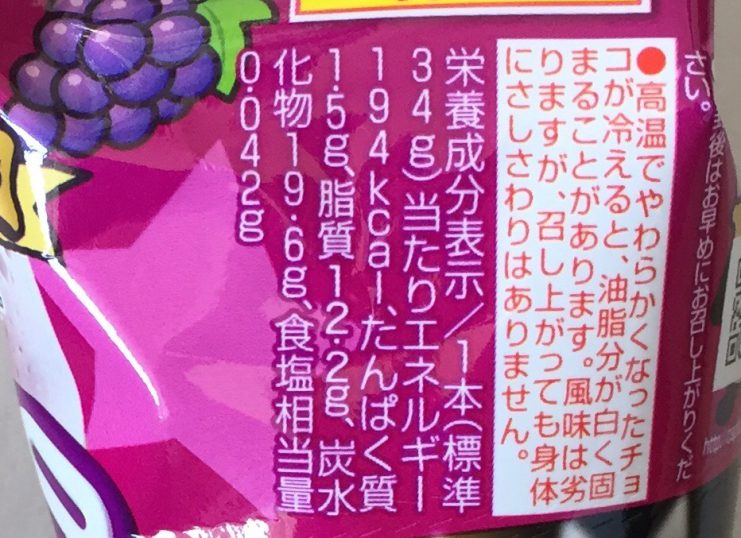 And the nutritional indication.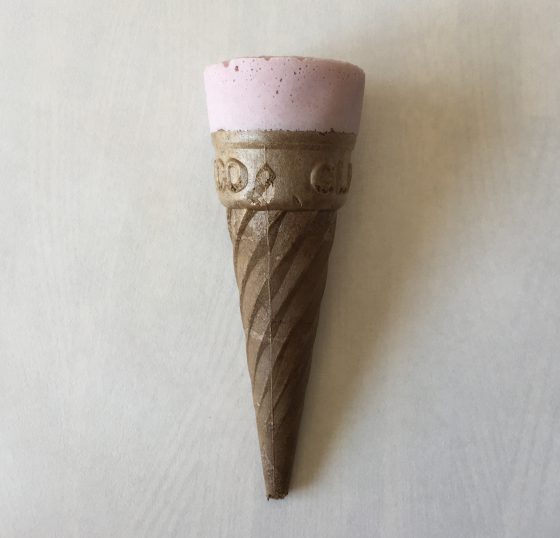 Remove the paper wrapping outside.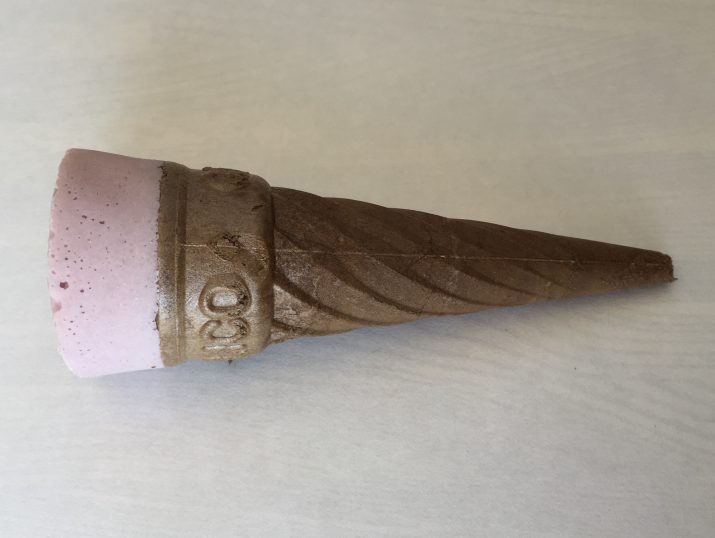 The horizontal view.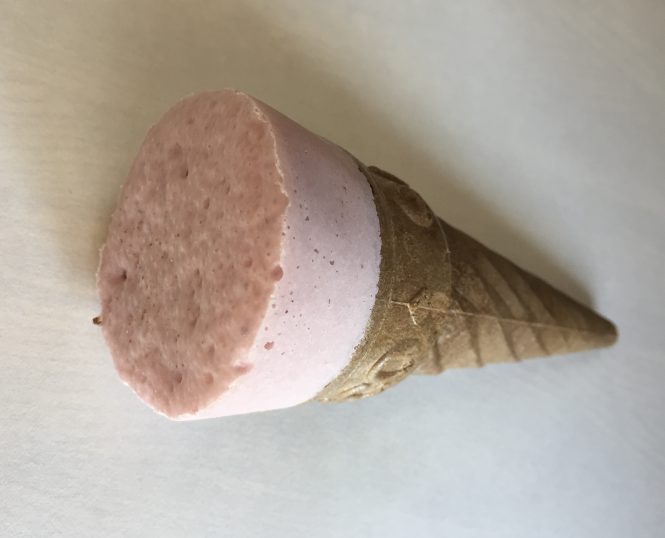 View from a little side.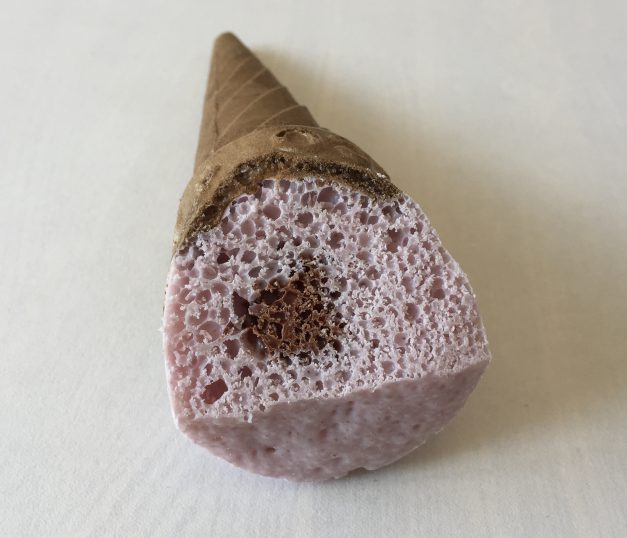 Cut the top a little.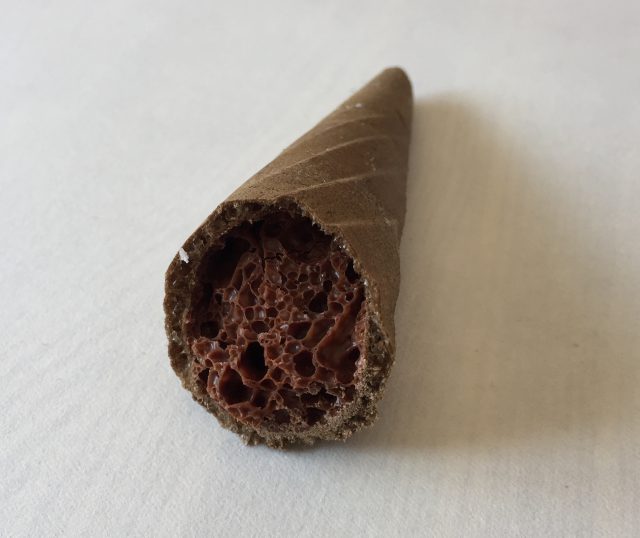 Inside the cone.
2020 Dec.