This koala shaped chocolate snack has been sold for more than 35 years in Japan. I think almost all Japanese know the name of this item "Koala's March".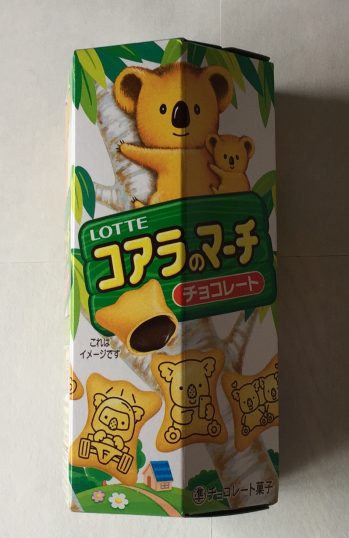 Taste
★★★★☆
The combination of the texture crispy outside and creamy inside is really good!
Price
★★★★☆
Average. Around 100 yen at supermarkets.
Calorie
★★★★☆
266 kcal per box.
Not that high so I don't much care about my weight even if I eat them all at a time.
Easy to get?
★★★★★
I got this at AEON, one of the biggest supermarket in Japan. This flavor is standard one so you can also find this at any supermarkets or convenience stores.
Get again?
★★★★★
Definitely!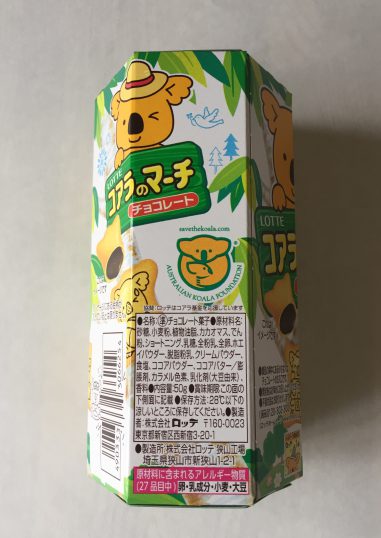 The materials may be changed in the future so
please check by yourself when you try it.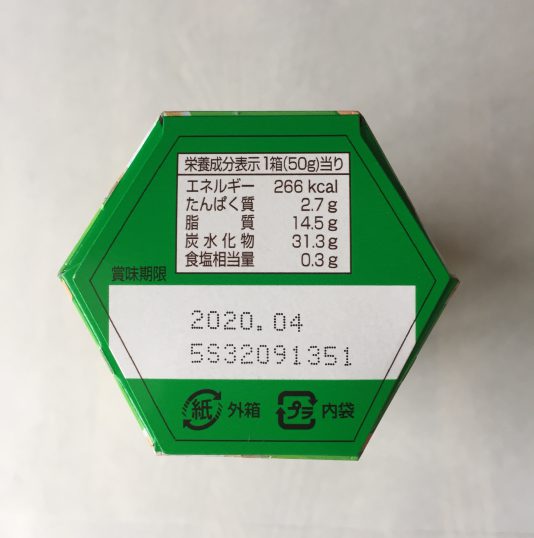 Nutritional indication per package.
It says that the amount of one cup is 50g.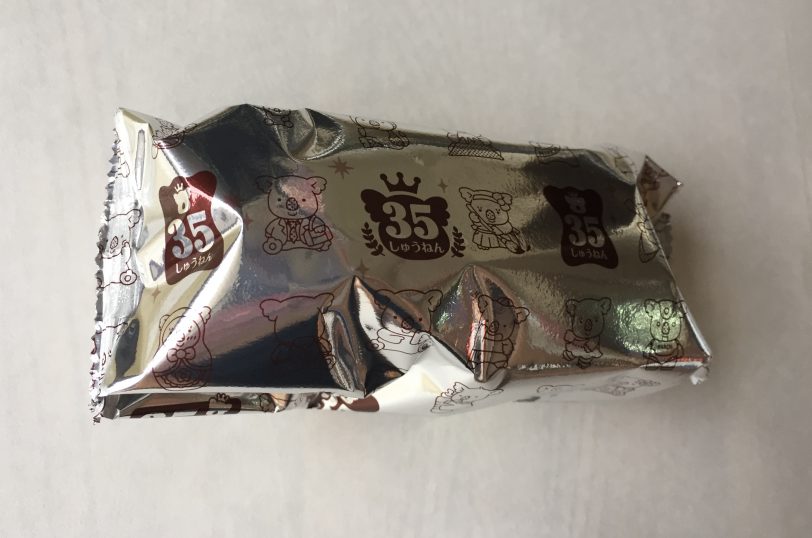 Open the box.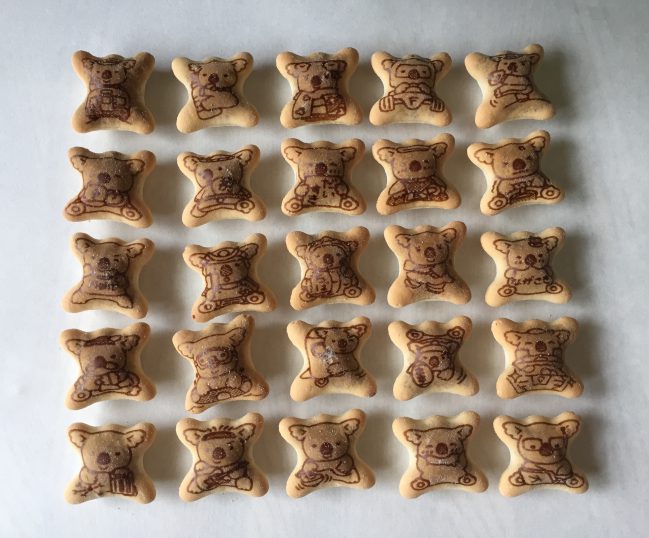 There are 25 koalas in one package in my case (the number of koalas may be slightly different since they calculate by gram not number).
2019 Jun.