I really like butter flavored pretzel from a manufacturer Glico so I bought this one.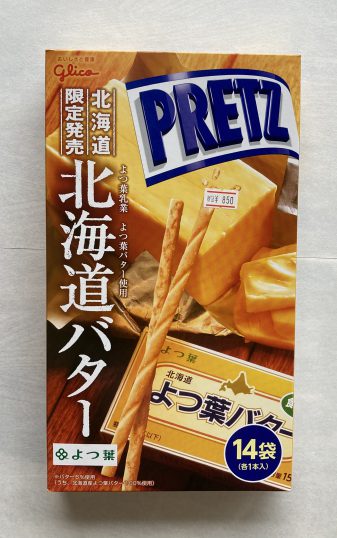 But it seemed something different from their regular butter pretzel.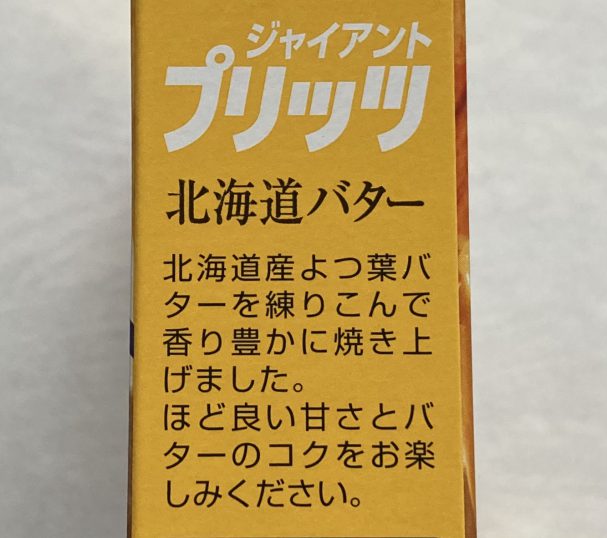 This product is a special version that features butter made in a place called Hokkaido, where is in the northern part of Japan.
Taste
★★★☆☆
Not bad at all.
But I prefer their regular butter pretzel.
Price
★★☆☆☆
850 per box.
Calorie
★★★☆☆
32kcal per individual package.
Easy to get?
★★☆☆☆
I got this at AEON, one of the biggest supermarkets in Japan.
I happened to get this as there was a local-confections event there.
Get again?
★★☆☆☆
Probably not.
The ratings above are completely my personal comments, see here for the details.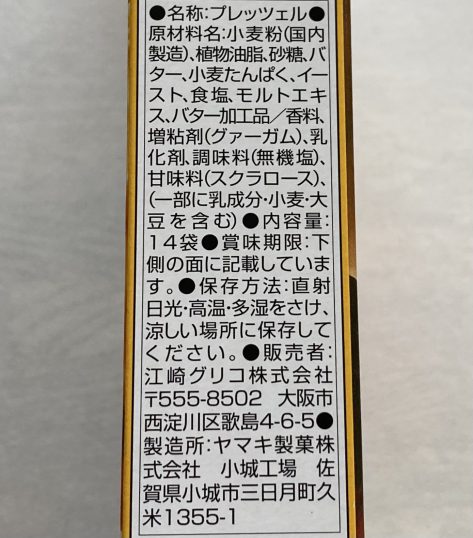 The ingredients may be changed in the future so please check yourself when you try it.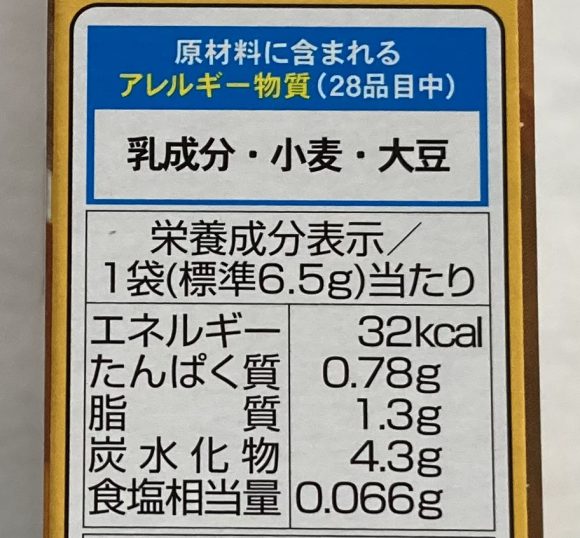 And the nutritional indication.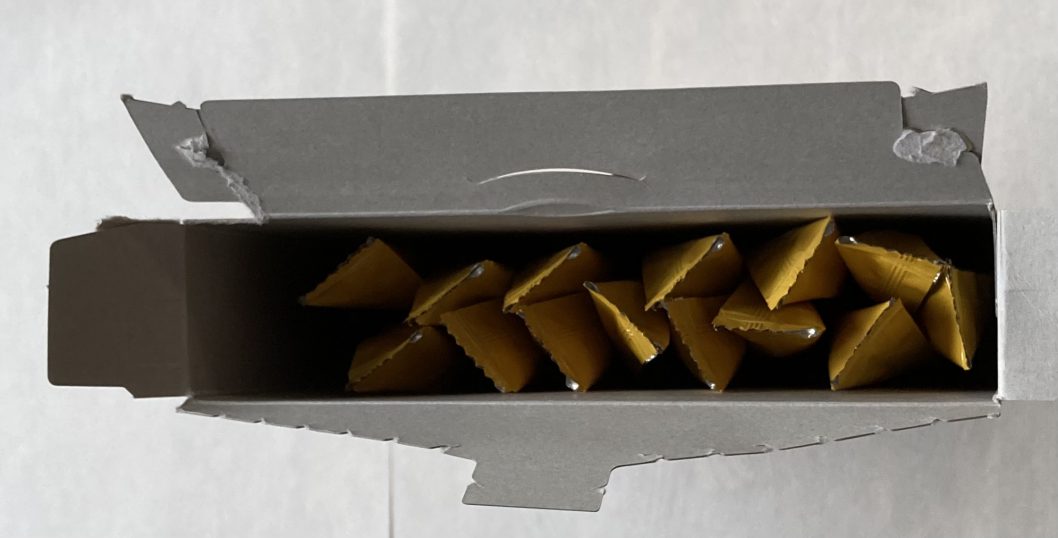 Open the box.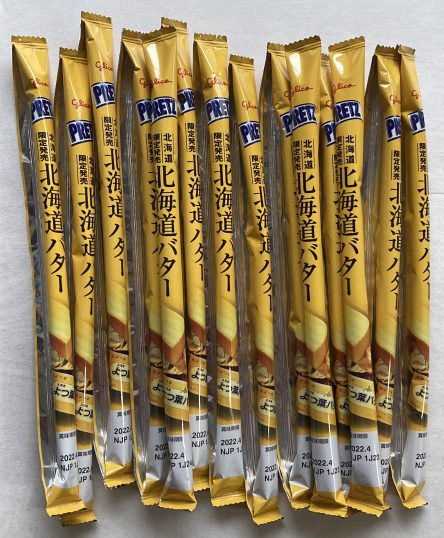 There are 14 individual packages in a box.

Pick up the one.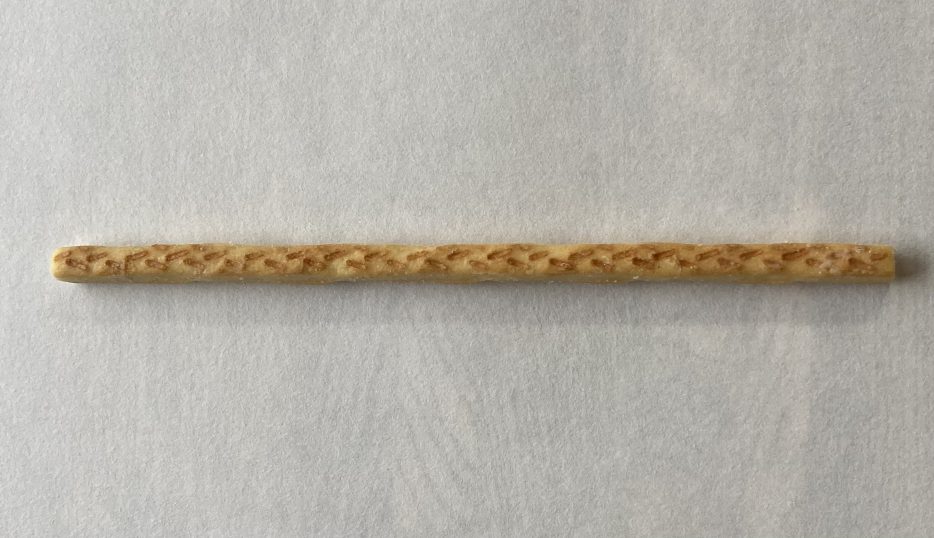 Open the individual package.
The horizontal view.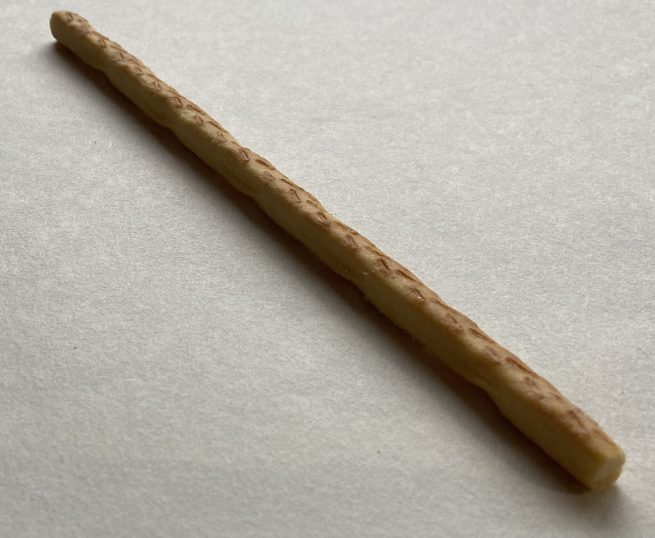 And view from a little side.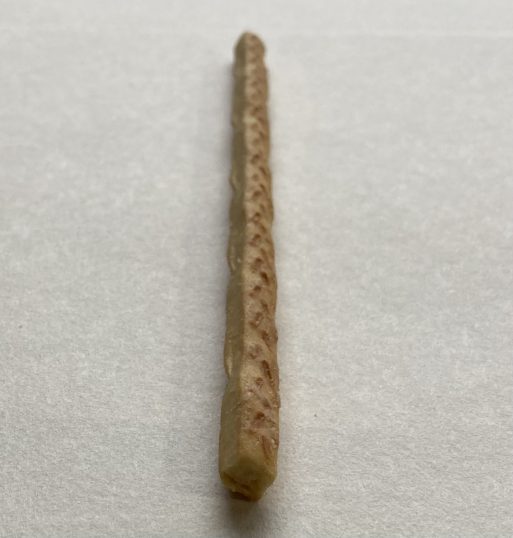 The vertical view.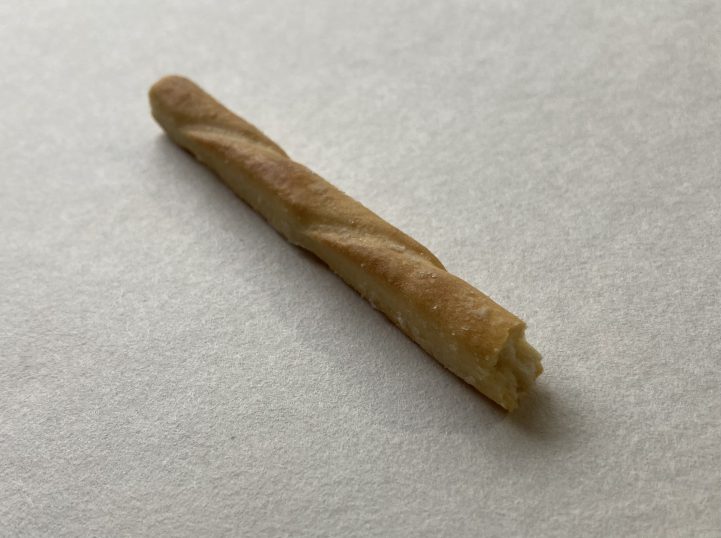 Broke it into two.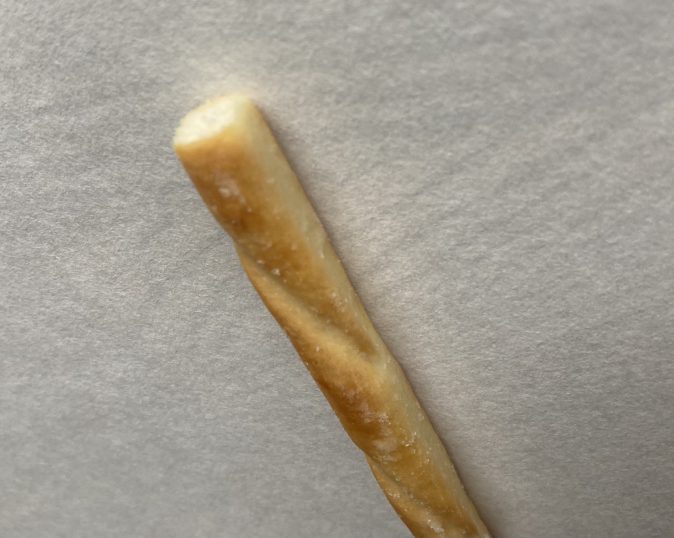 View from a different angle.
2021 Sep.