"Pocky" is a long loving chocolate snack from "glico" that is one of the biggest snacks manufacturers in Japan. Glico's products are very popular from very little children to old enough adults. There is a service called "Office Glico". We can get glico snacks in our office.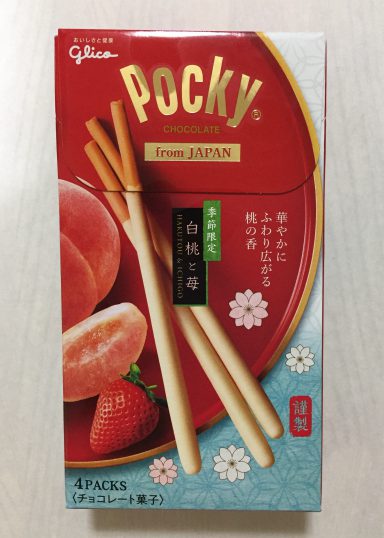 Standard "pocky" has a not special flavored biscuit. But this one's biscuit has slightly strawberry-flavored. And we can feel peach aroma from the covering chocolate. So good!
Taste
★★★★☆
I should give ★5. It has really good aroma and taste!
Price
★★★☆☆
Around 300 yen.
Actually, I thought the price is a little expensive for "pocky" but after I tried it I am fine with that.
Calorie
★★★★☆
99 kcal per individual package (not a box).
Easy to get?
★★★☆☆
I got this at AEON, one of the biggest supermarkets in Japan. I have also seen it at some convenience stores near my house and office. So it's quite easy to get at least for now.But there's a label saying "limited time only" so we may not be able to get it next year…
Get again?
★★★★☆
I think so. I want to buy another box already!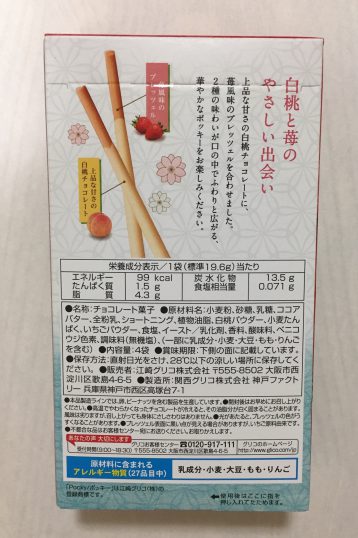 The materials may be changed in the future so please check by yourself when you try it.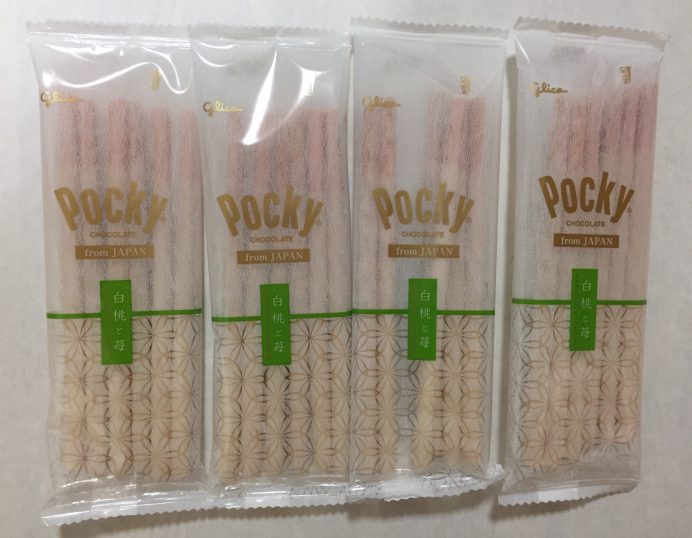 Open the box.
There are 4 individual packages.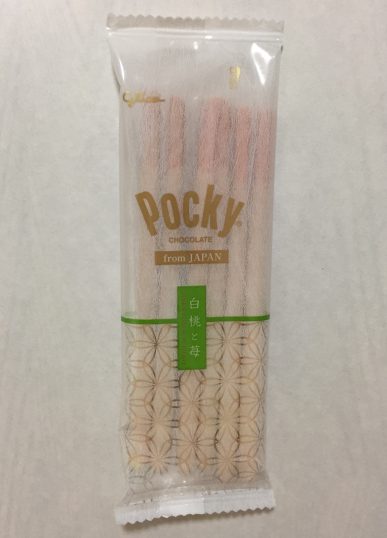 Pick up one.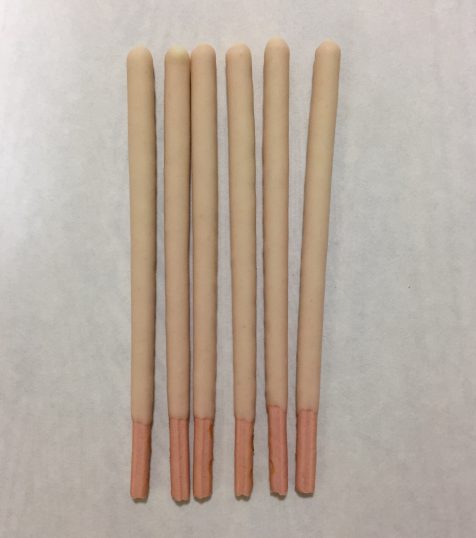 There are 6 sticks in an individual package.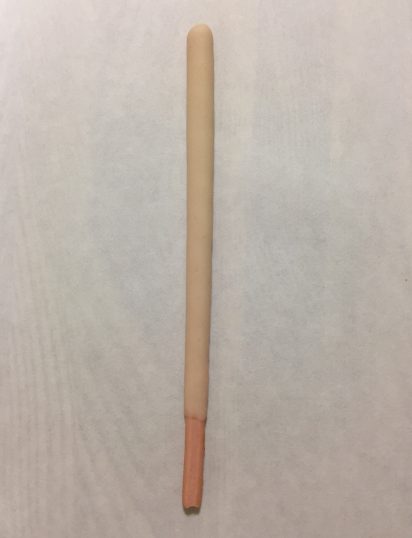 Pick up one stick of "pocky".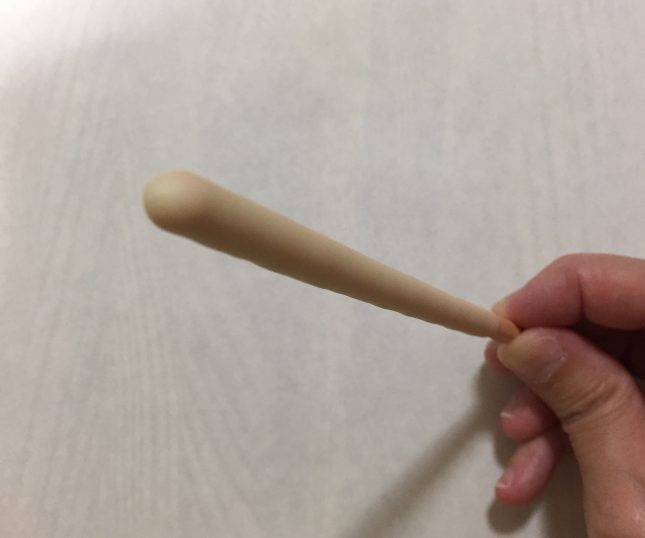 View from a different angle.
Very good peach aroma!
2019 Sep.