Meiji is famous for their chocolate products. This is one of them.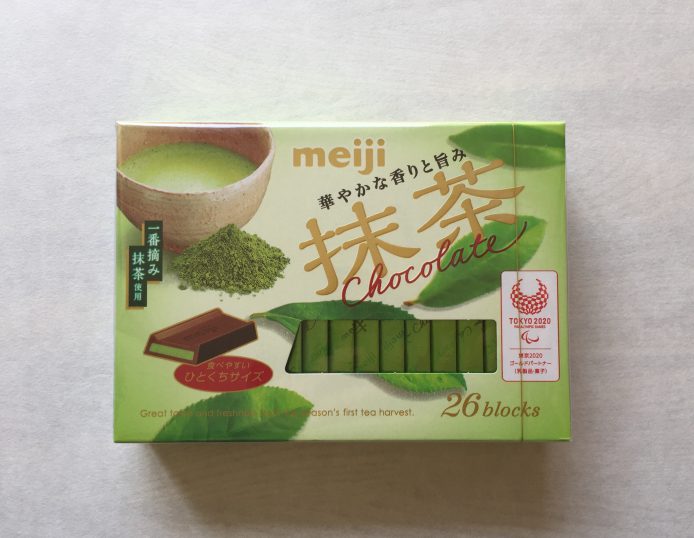 Taste
★★★★☆
Good! I can feel strong green tea "matcha" flavor. Very refreshing!
Price
★★☆☆☆
Around 200-300 yen.
Calorie
★★★☆☆
28 kcal per chocolate.
Easy to get?
★★★☆☆
I got this at AEON, one of the biggest supermarkets in Japan. I also see it at other supermarkets or convenience stores.

But the package says "season's first tea harvest" so I think we can get this during limited season only.
Get again?
★★★☆☆
Probably.
The ratings above are completely my personal comments, see here for the details.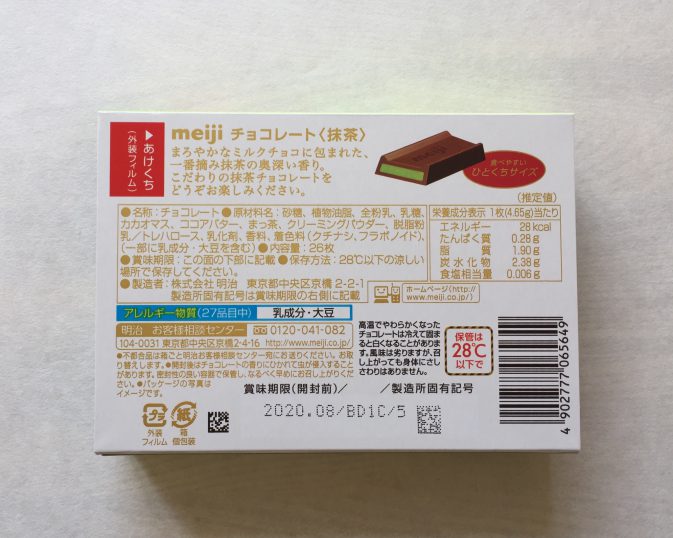 The materials may be changed in the future so please check yourself when you try it.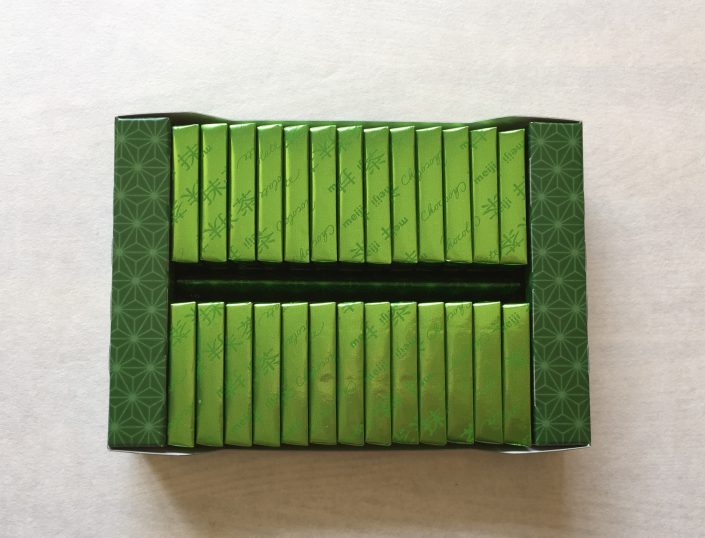 Open the package.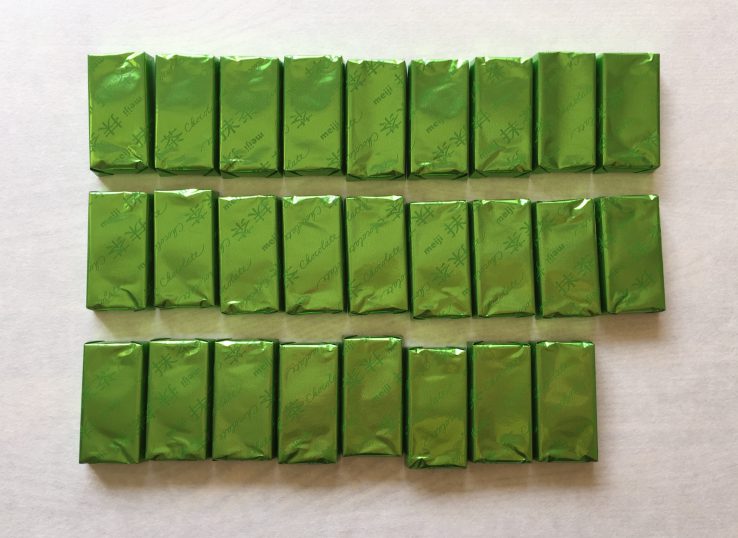 There are 26 chocolates in a box as mentioned on the package.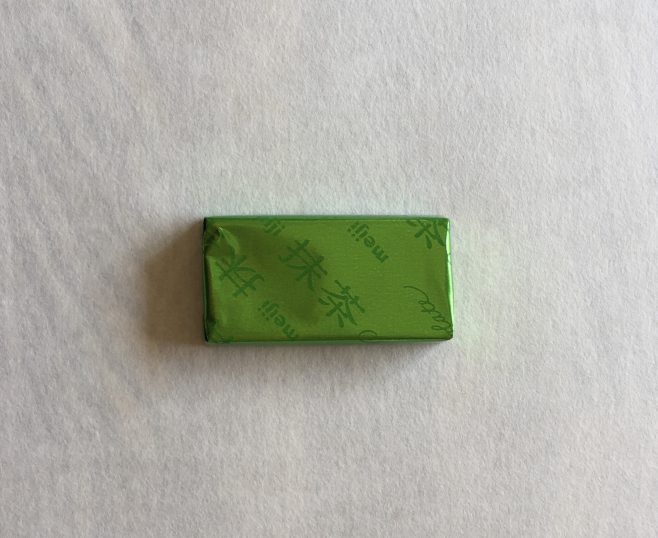 Pick up one.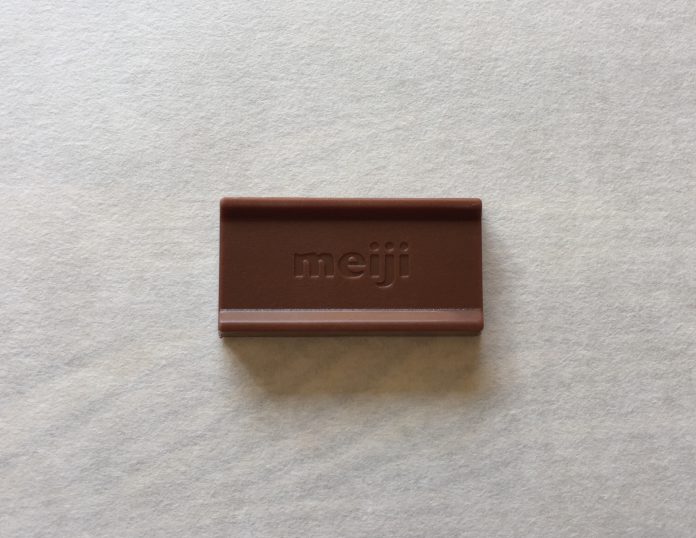 Unwrapped the individual wrapping.
View from above.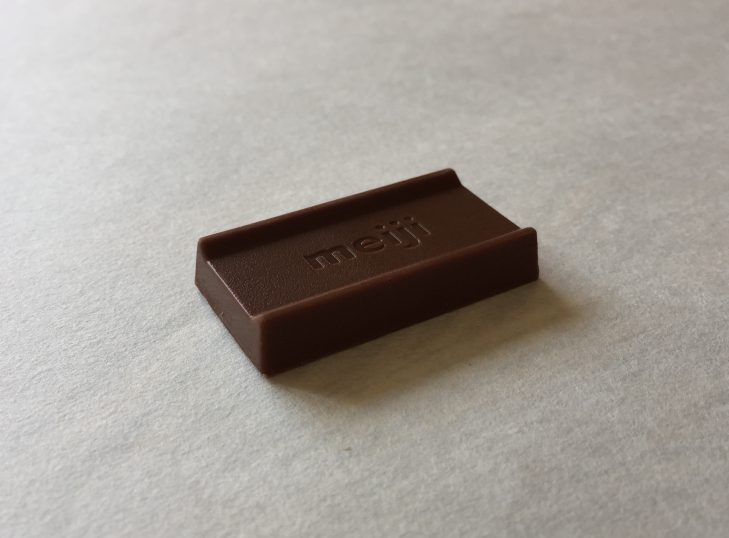 View from a bit side.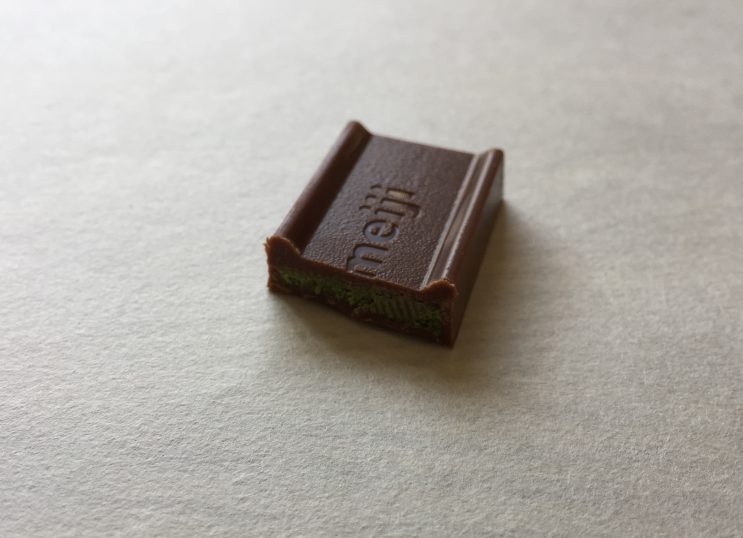 View inside.
Sorry, the photo is not very good…cannot see inside well…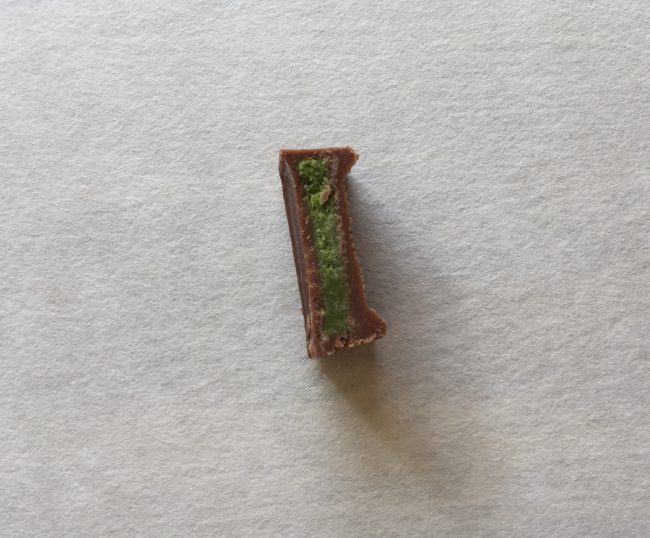 Better? Can see matcha green?
2019 Nov.