"Setouchi" is a name of a place or region. It's in south-western Japan. It has mild climate and famous for its lemons or oranges. I guess the word "Setouchi" sounds peace & quiet to most Japanese (at least to me!).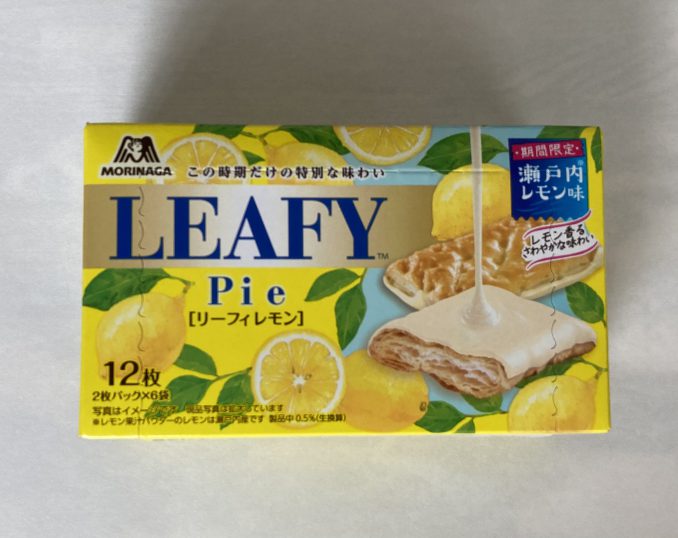 Taste
★★☆☆☆
Not bad at all. If you like lemon sweets you would like this!
But I think it's difficult to make lemon flavored sweets…
I prefer chocolate coating pie.
Price
★★★☆☆
Around 200 per box.
Calorie
★★★☆☆
38 kcal per individual package.
Easy to get?
★★★☆☆
My husband got this at AEON, one of the biggest supermarkets in Japan.
According to the package, this product is sold in limited time only.
Get again?
★☆☆☆☆
No…for now.
The ratings above are completely my personal comments, see here for the details.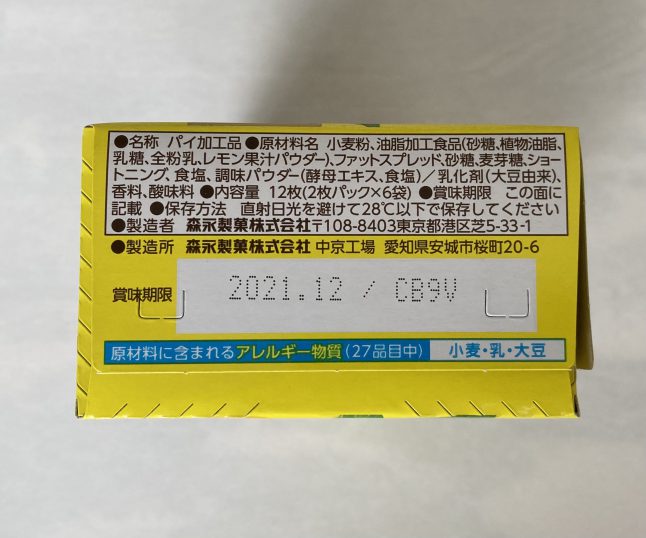 The ingredients may be changed in the future so please check yourself when you try it.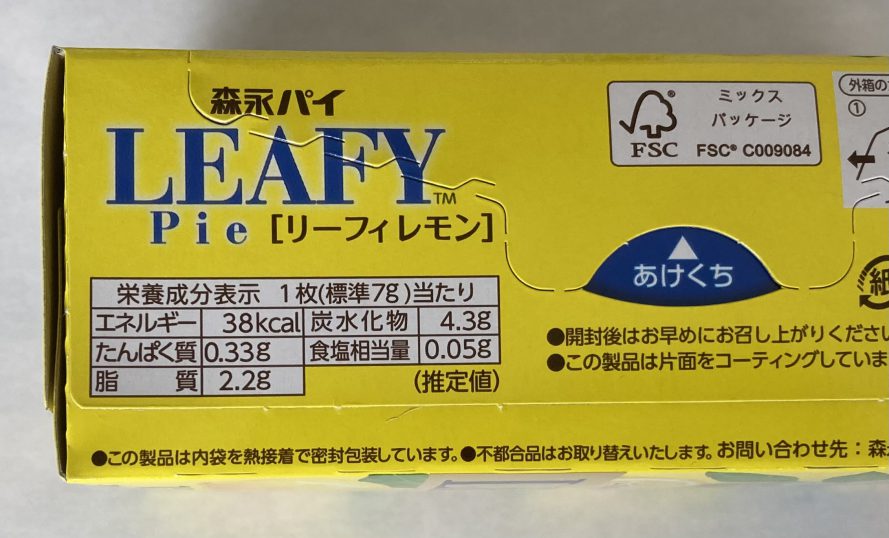 And the nutritional indication.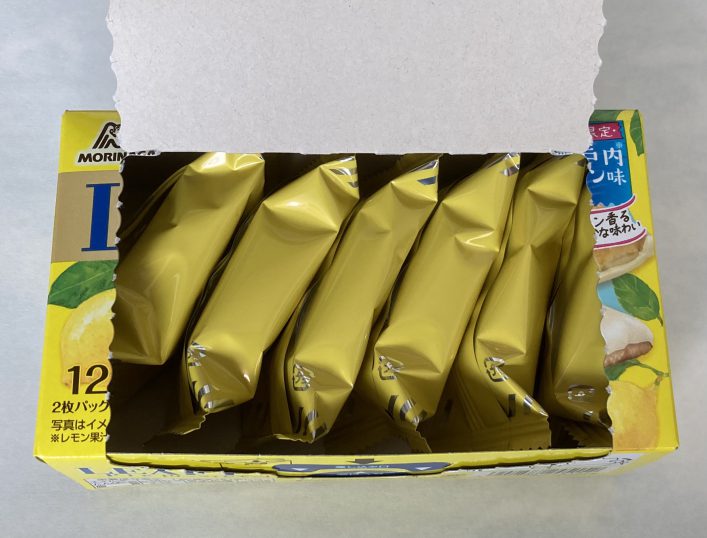 Open the box.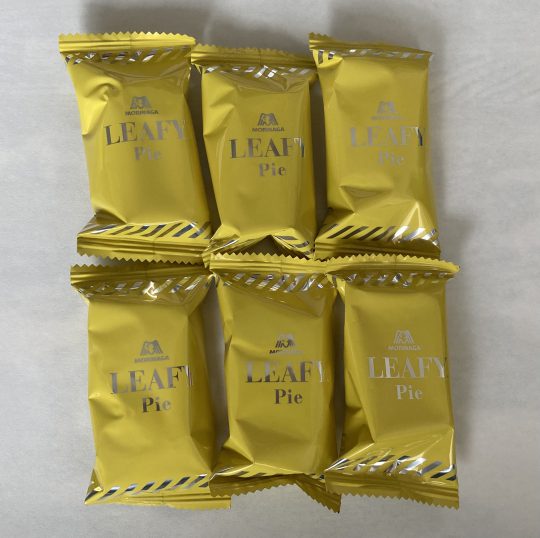 There were 6 individual packages in a box.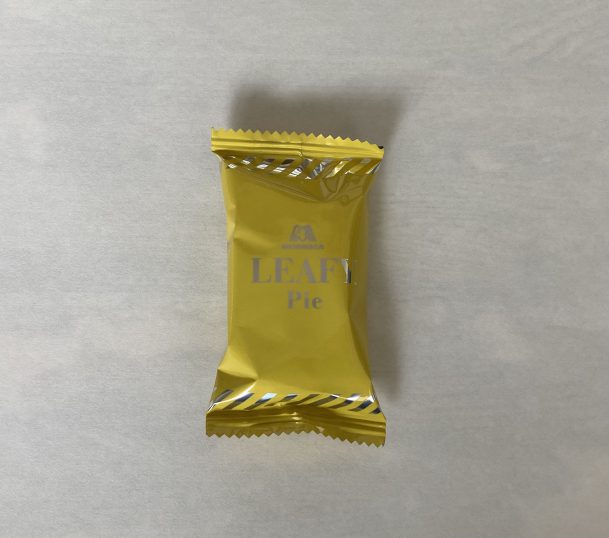 Pick up the one.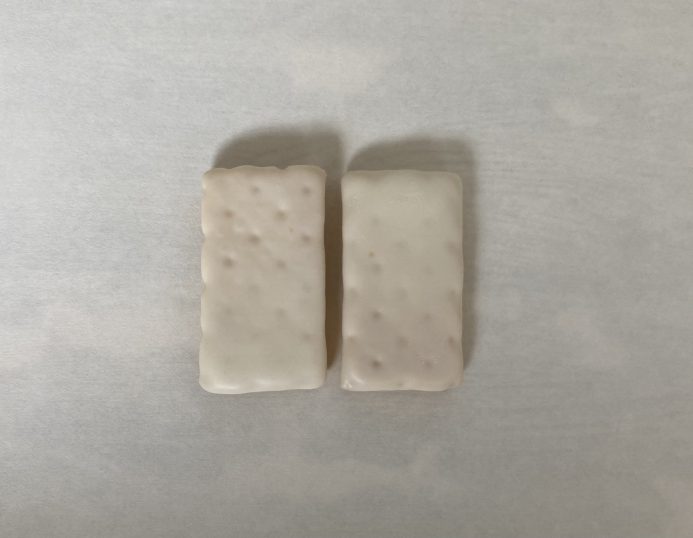 Open the individual package.
There were 2 pies in an individual package.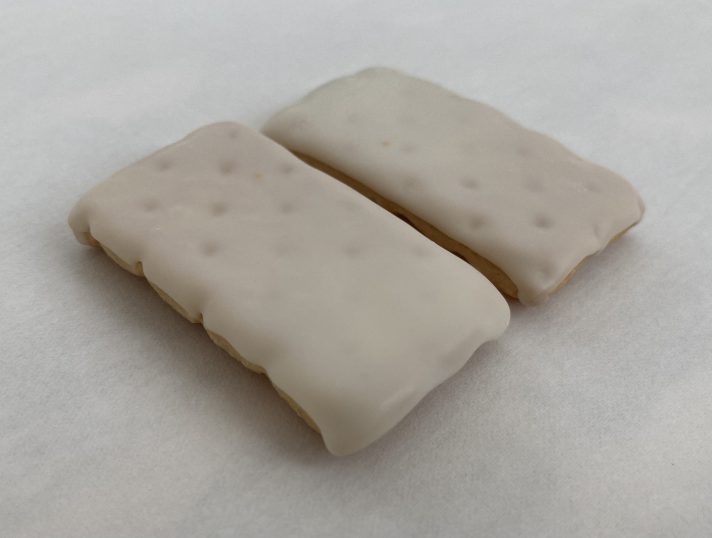 View from a little side.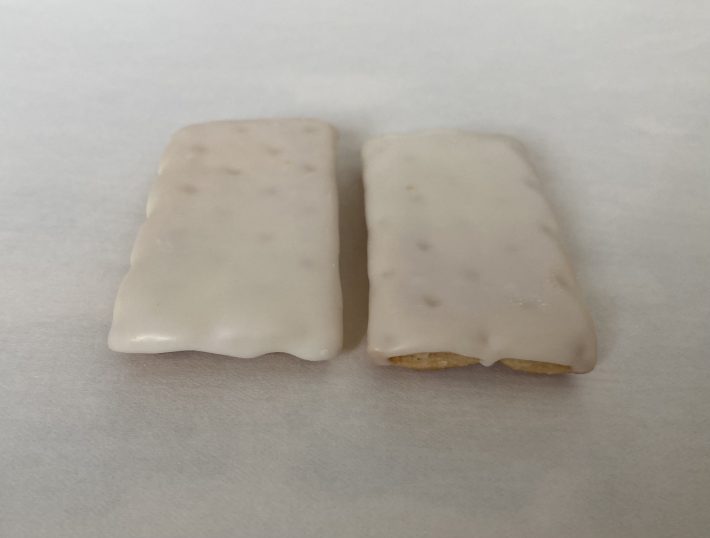 View from a different angle.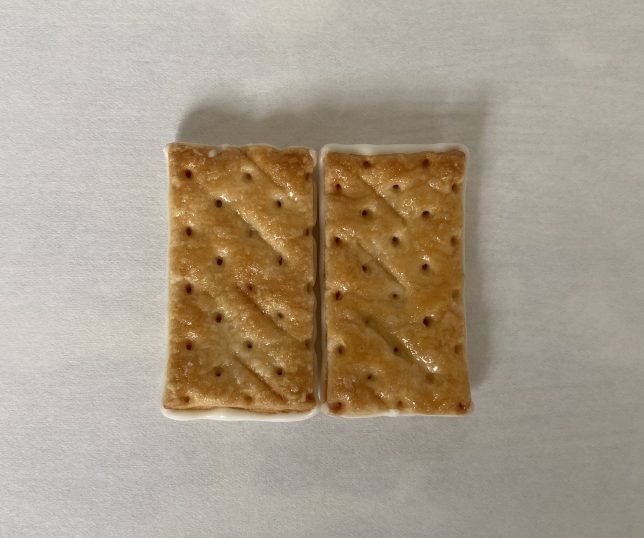 The opposite side.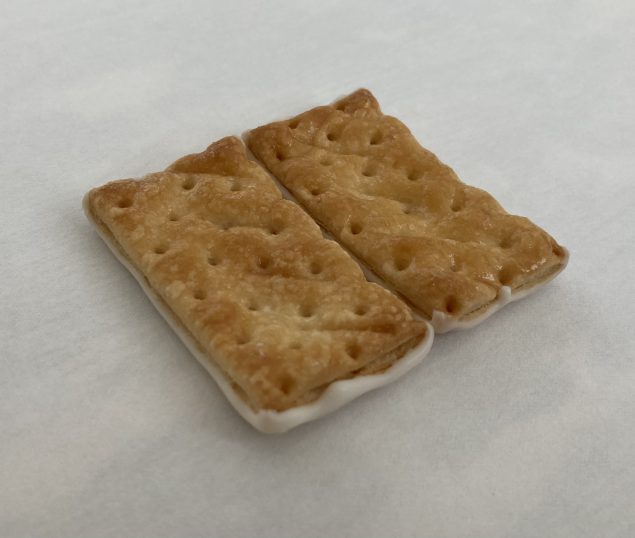 View from a different angle.
Cut in half.
2021 Jun.