This is a souvenir from a colleague at work.
His hometown is a place called Fukushima, located in the northeast of Japan, and is famous for its peaches.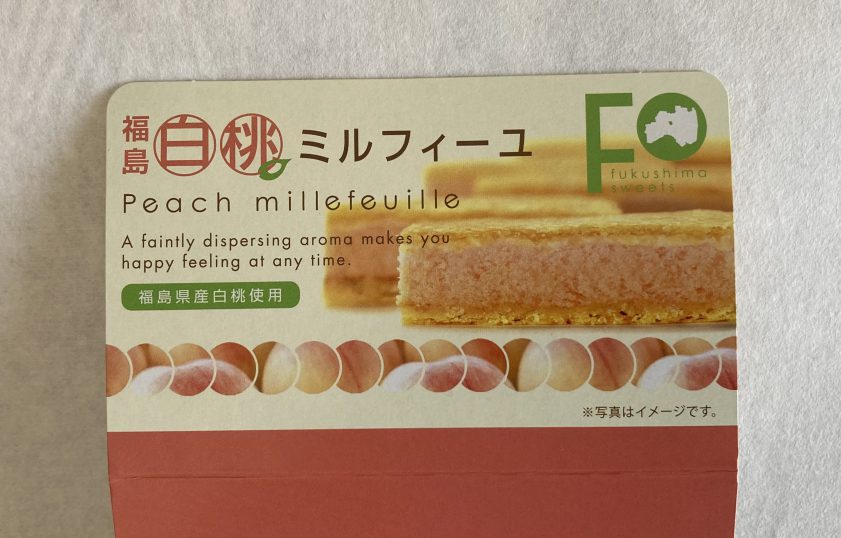 Taste
★★★☆☆
Good peach aroma!
I think it would be even better if there was more variation in texture.
Price
–
Not sure because I didn't buy it.
Calorie
★★★☆☆
504kcal per 100g.
Easy to get?
★★☆☆☆
I have never seen this product before.
I was given this by my colleagues as a souvenir.
Get again?
★★★☆☆
I prefer a product called "Mamador" as a Fukushima souvenir.
The ratings above are completely my personal comments, see here for the details.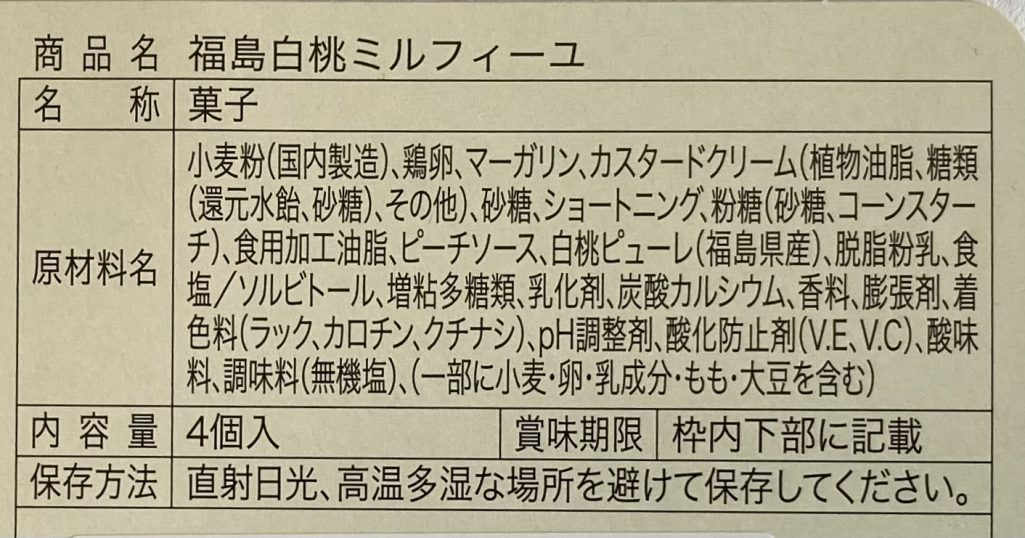 The ingredients may be changed in the future so please check yourself when you try it.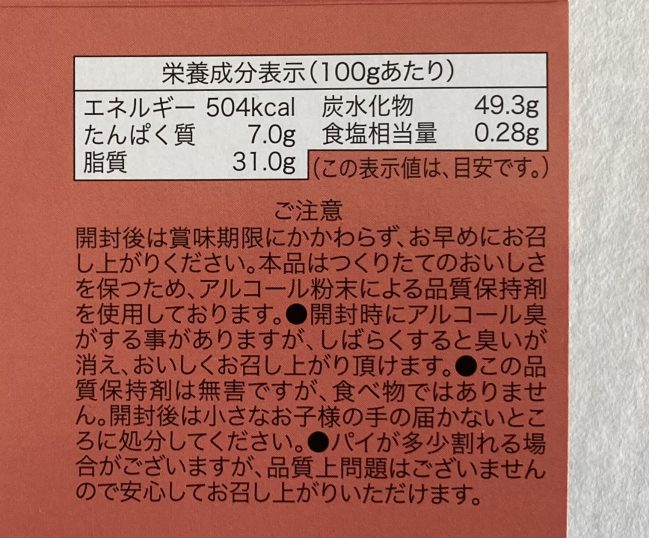 And the nutritional indication.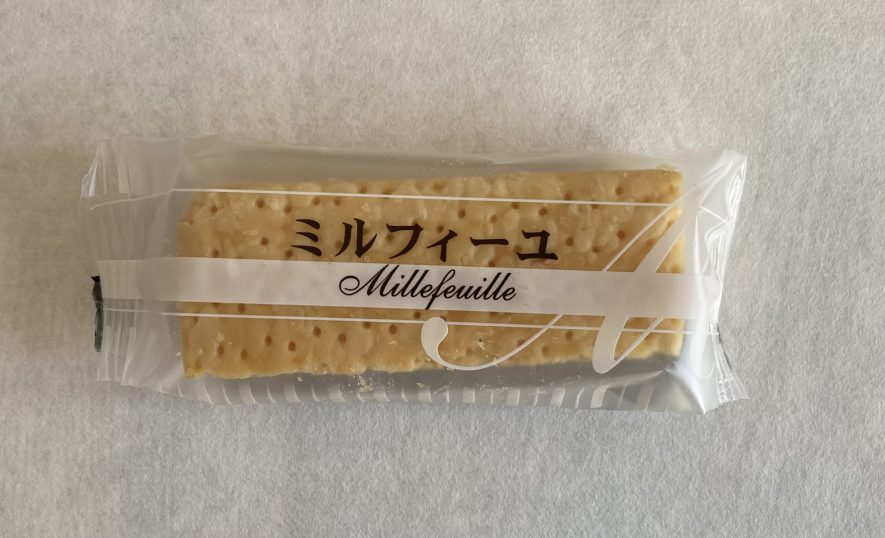 Packaged individually.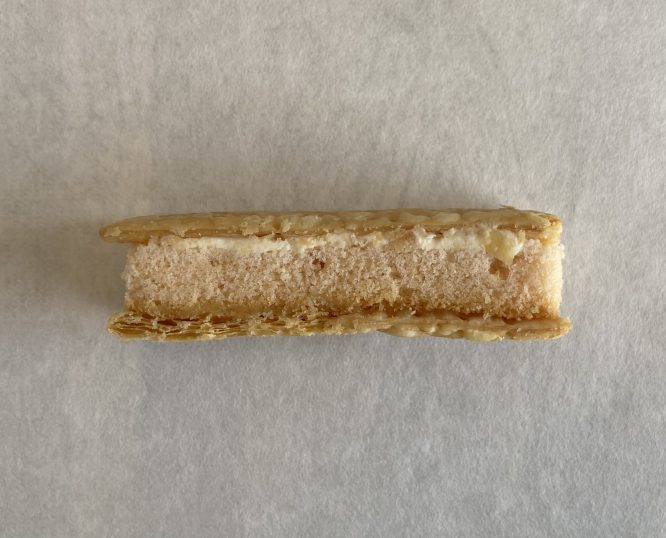 Open the package.
View from above.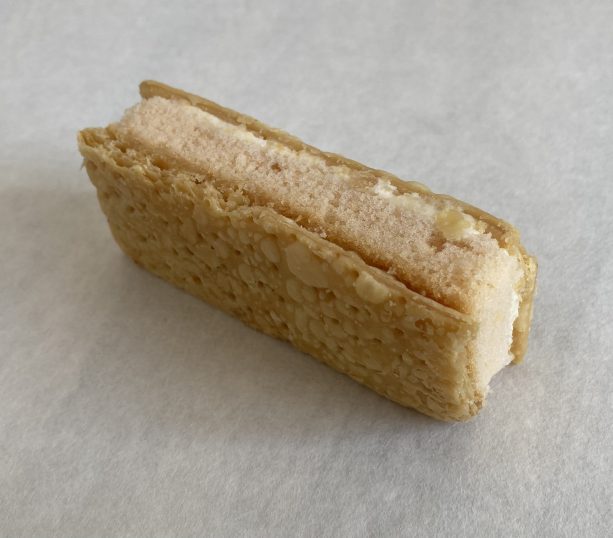 View from a little side.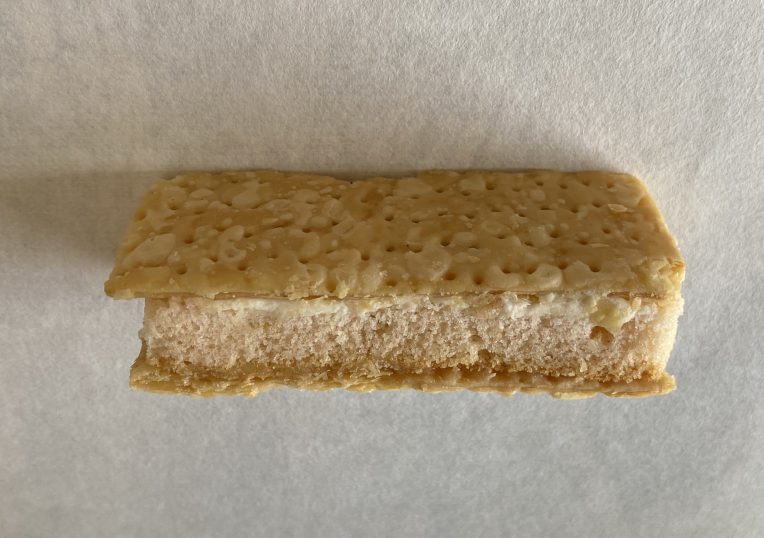 View from a different angle.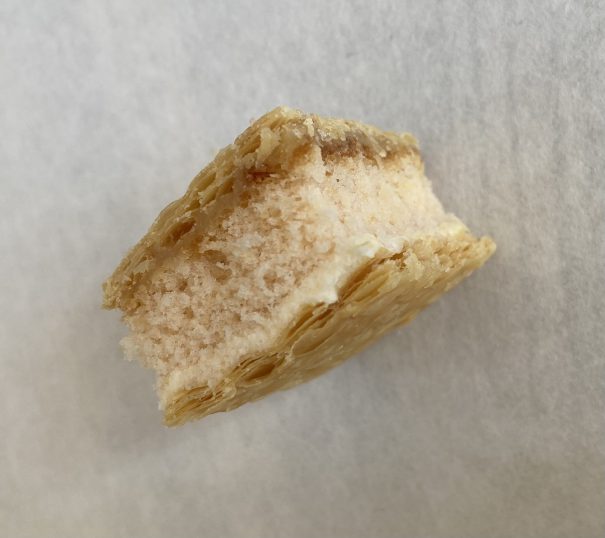 Cut in half.
2022 Jan.