I'm not sure the reason why but recently Italian sweets called "Maritozzo" has been popular in Japan.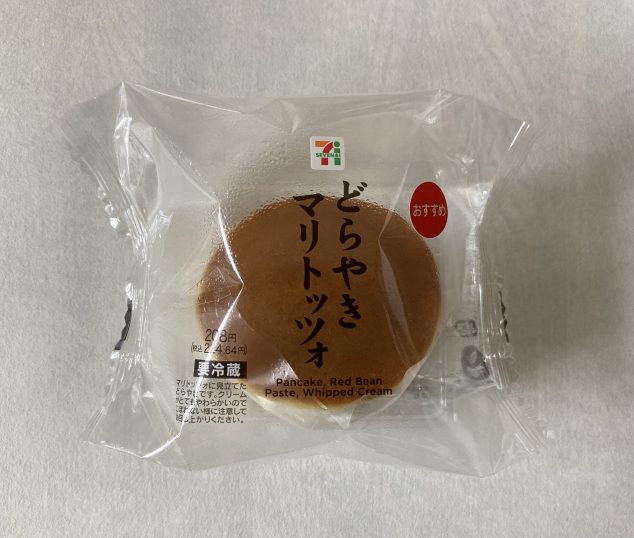 This is actually a "dorayaki" that is Japanese traditional sweets using sweet red bean paste and soft pancakes. But the company made it looks like "maritozzo".
Taste
★★★☆☆
Not bad at all.
But I'm not a whipped cream person so I prefer normal "dorayaki".
Price
★★★☆☆
Around 200-250 per package.
Calorie
★★★☆☆
264kcal per package.
Easy to get?
★★★☆☆
I got this at Seven-Eleven, one of the biggest convenience stores in Japan.
I'm not sure if we can get this product anytime or not.
But convenience stores generally launch new products very frequently so we come not to be able to get existing items soon…
Get again?
★★☆☆☆
Probably not…
The ratings above are completely my personal comments, see here for the details.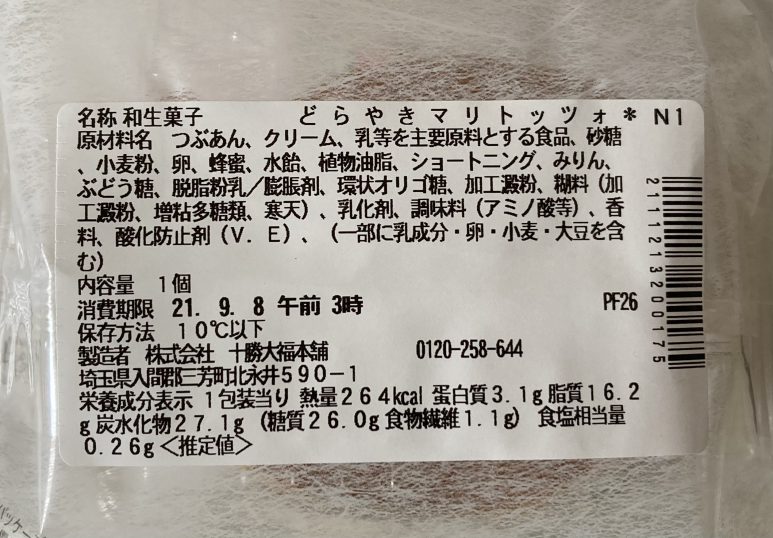 The ingredients may be changed in the future so please check yourself when you try it. And the nutritional indication.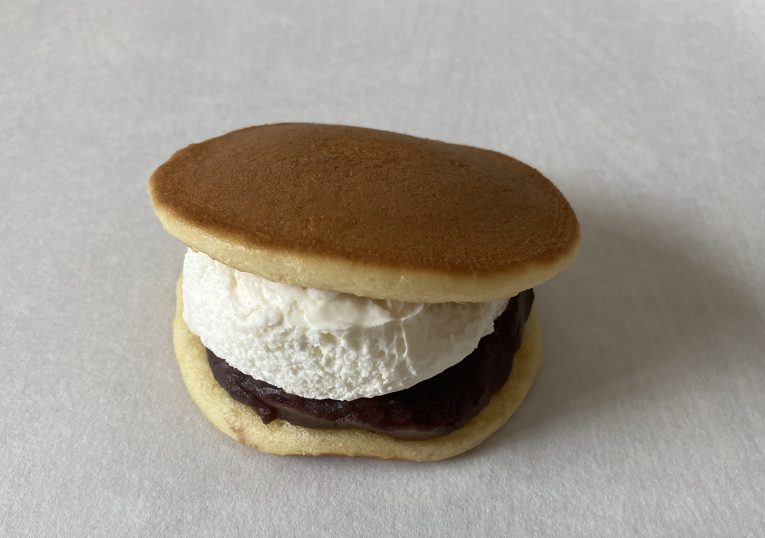 Open the package.
Looks like a "maritozzo"!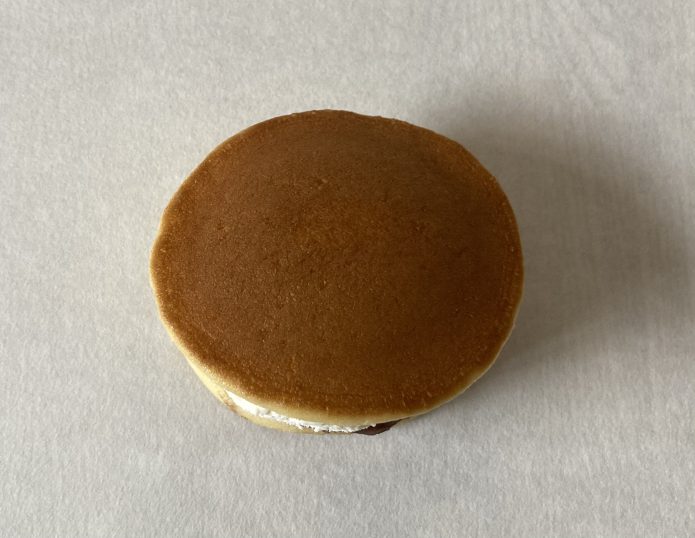 View from the above.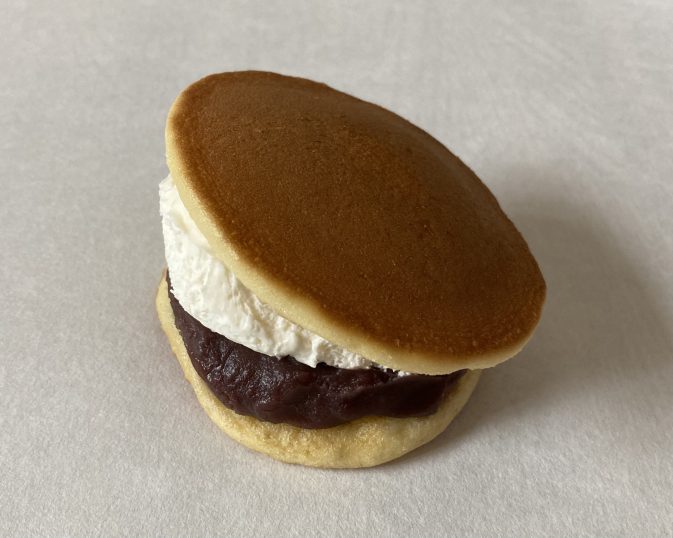 View from a different angle.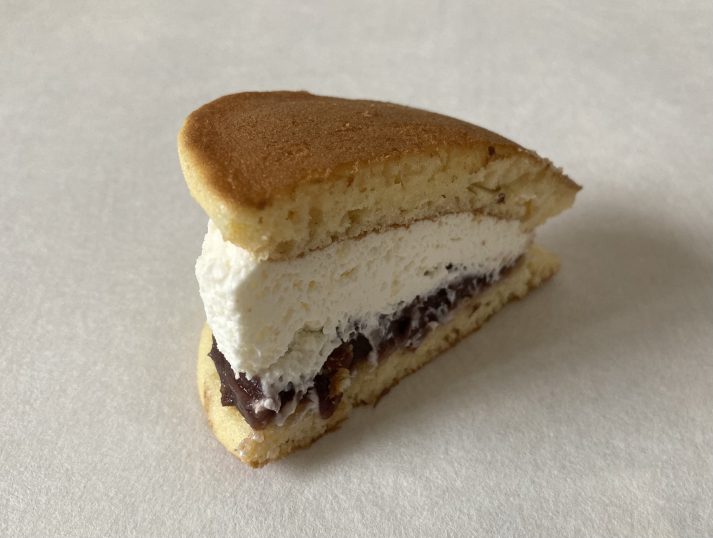 Cut in half.
View from the opposite side.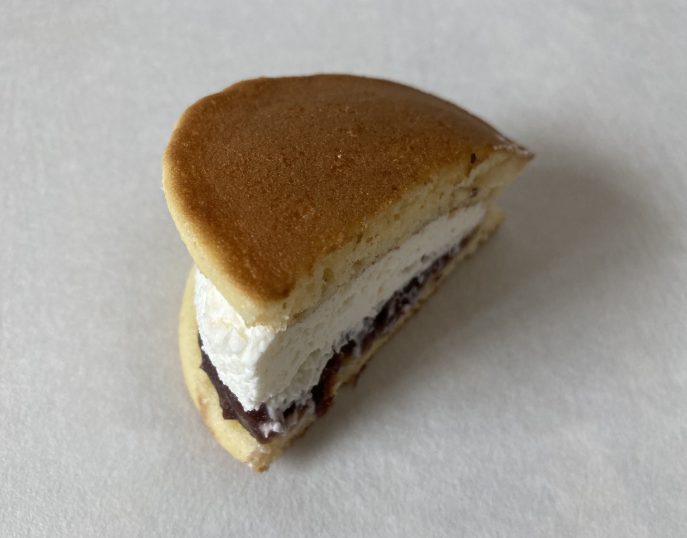 View from a different angle.
2021 Sep.