My husband bought this at a convenience store.
The whipped cream contains cream cheese that was made in a place called Hokkaido.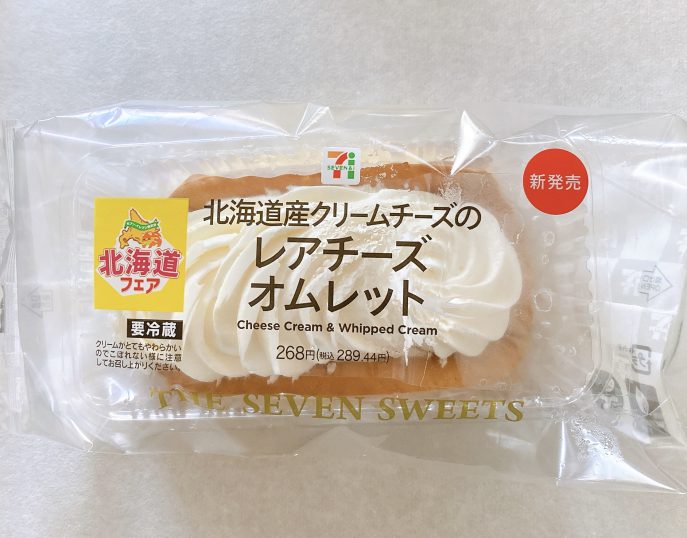 Hokkaido is located at the northernmost tip of Japan and is home to many delicious foods.
Taste
★★★☆☆
Good!
Actually, I'm not a big fan of whipped cream, but it was not too heavy and I enjoyed it.
Price
★★☆☆☆
Around 300 yen per package.
Calorie
★★☆☆☆
386kcal per individual package.
Easy to get?
★★☆☆☆
I got this at Seven-Eleven, one of the biggest convenience stores in Japan. There is no indication of a limited-time offer but I'm not sure if we can get it anytime or not.
Get again?
★★☆☆☆
Not sure for now.
The ratings above are completely my personal comments, see here for the details.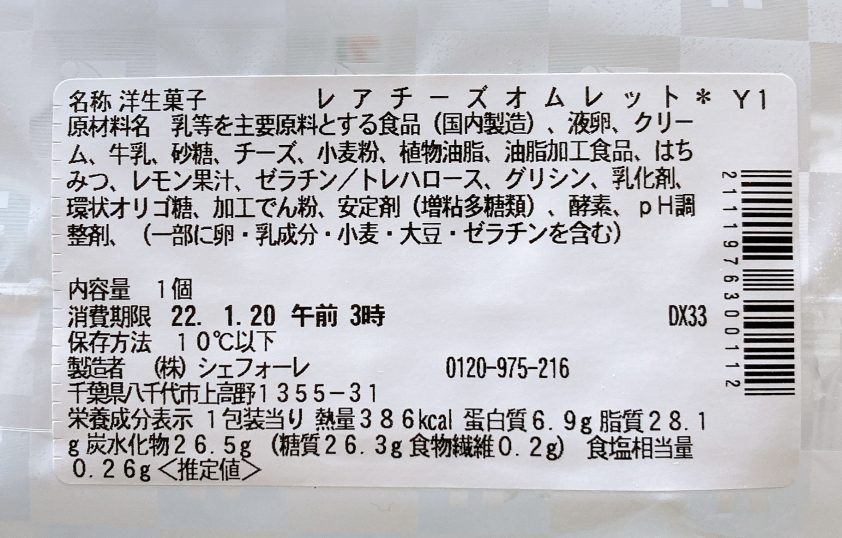 The ingredients may be changed in the future so please check yourself when you try it. And the nutritional indication.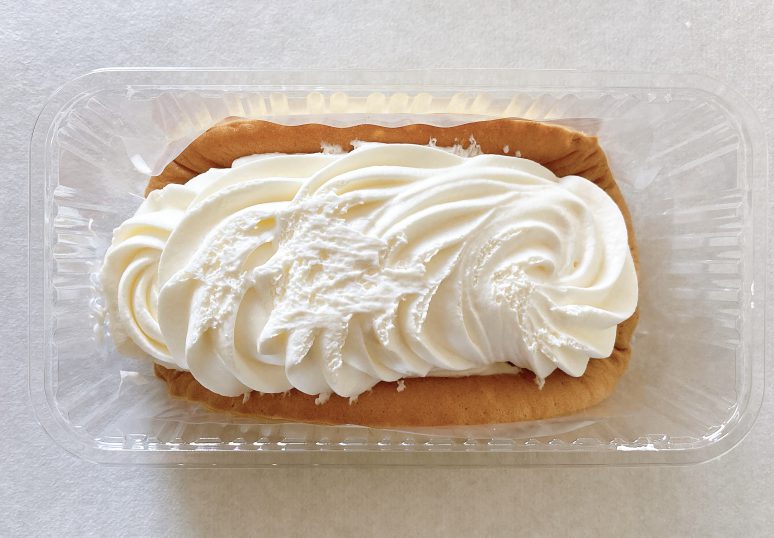 Open the package.
View from above.
View from the side.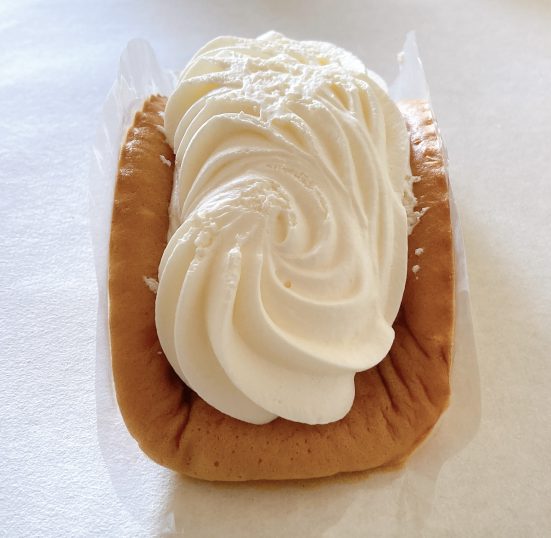 View from the front.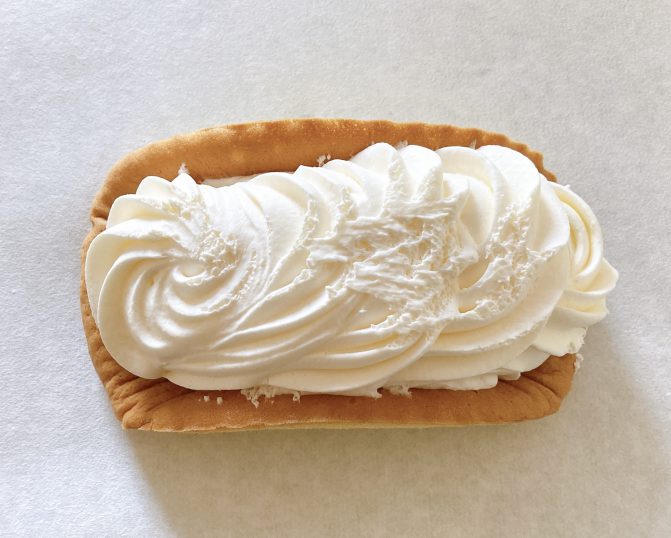 Removed the sheet underneath.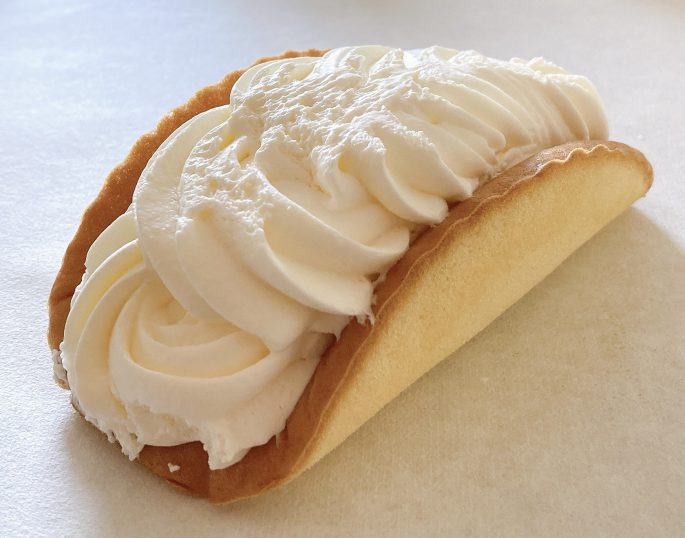 View from the little side.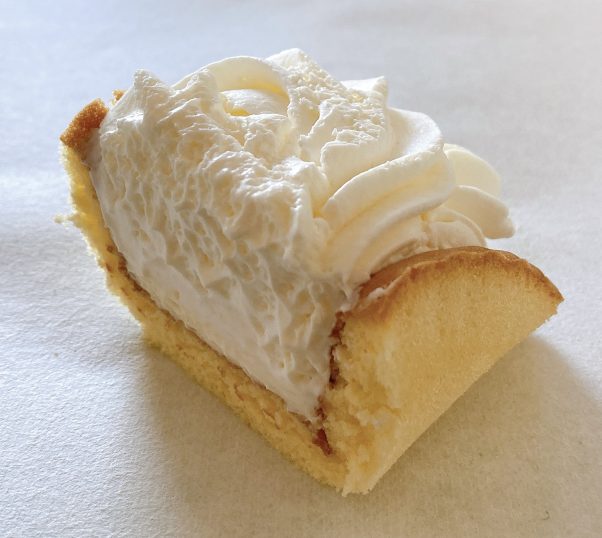 Inside view.
2022 Feb.