"Papico" has been one of my favorite frozen desserts for more than 40 years! "Papico" has some different flavors. This time they feature pistachio.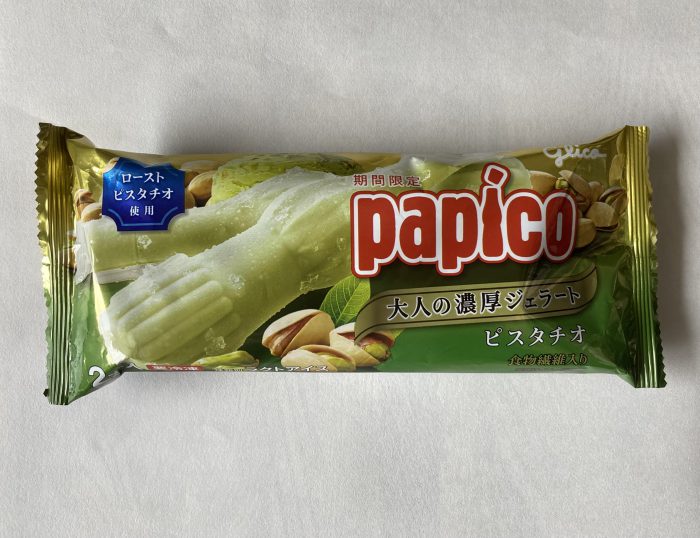 Taste
★★★★☆
Good!
Rich taste of pistachio!
Price
★★★☆☆
200 per package.
Calorie
★★★☆☆
119kcal per stick.
Easy to get?
★☆☆☆☆
I got this at Seven-Eleven, one of the biggest convenience stores in Japan. According to the package, they sell in a limited time only.
Get again?
★★★★☆
Probably.
The ratings above are completely my personal comments, see here for the details.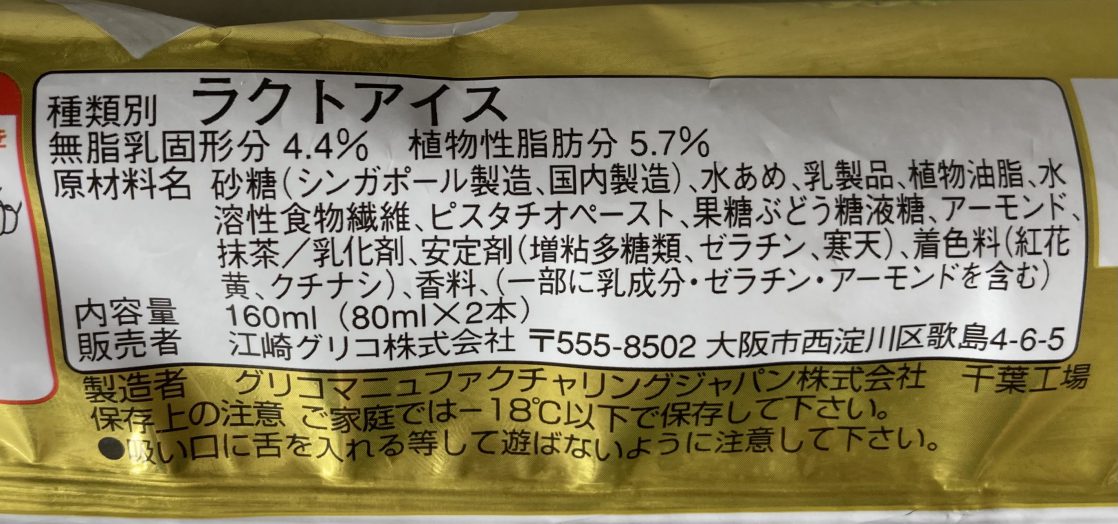 The ingredients may be changed in the future so please check yourself when you try it.
And the nutritional indication.
Open the package.
There's a pair of frozen dessert sticks.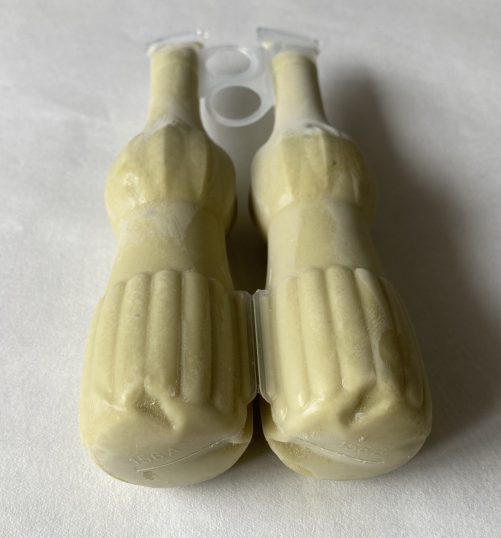 View from the bottom.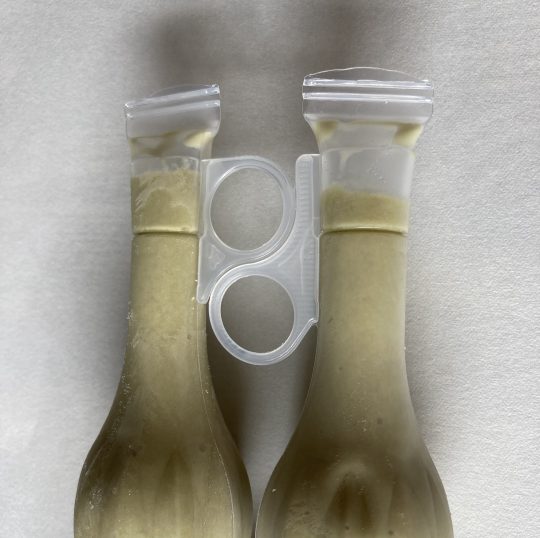 Got close to them.
Divide them into each.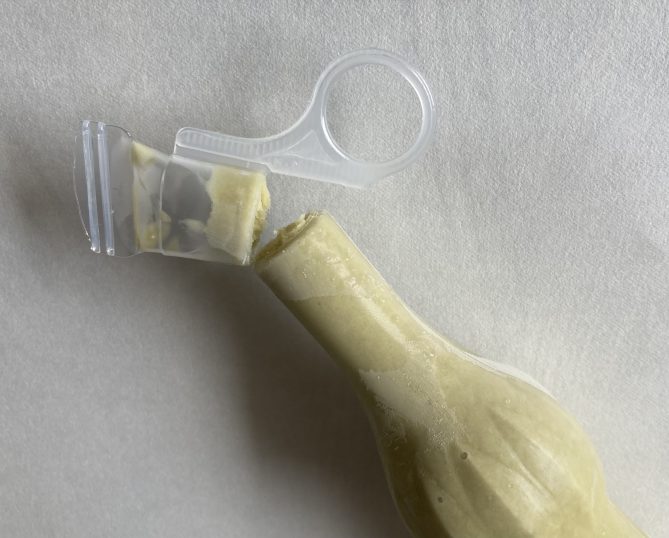 Tear off the top.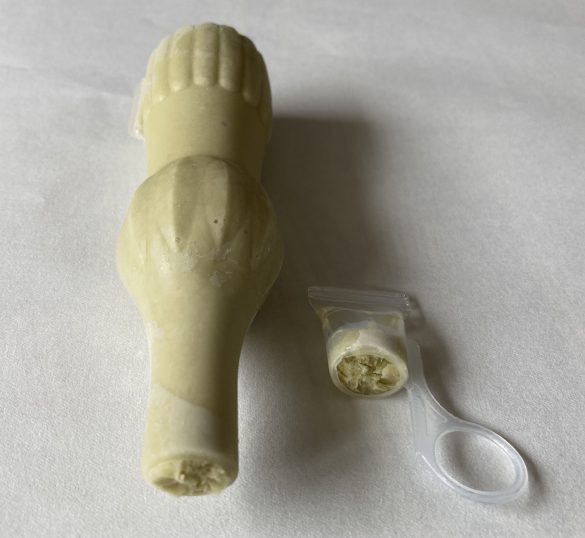 Ready to eat!
2021 Jul.