"Pote-long" is one of the most famous and long seller potato snacks in Japan. If my memory is correct, the existing product is just salt flavor.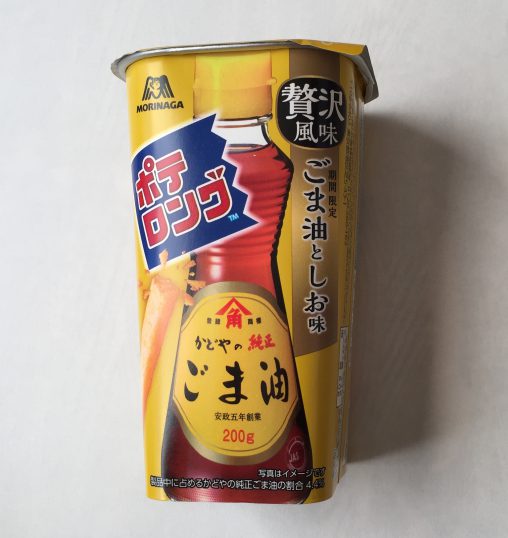 But this one is added sesame oil flavor!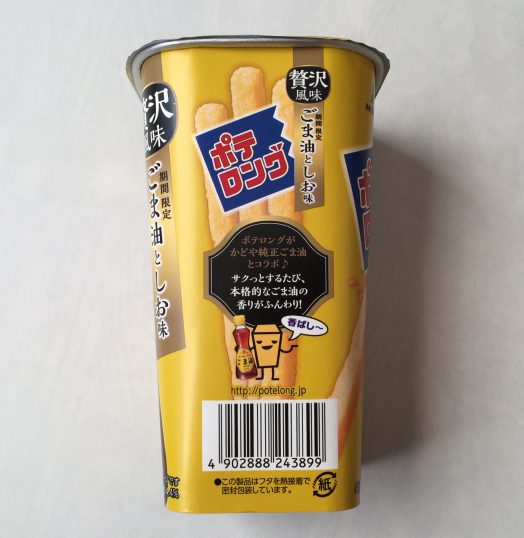 Taste
★★★★★
Tasty! Good sesame oil aroma!!
Sesame oil goes well with salt!!!
Price
★★★★★
Around 100 yen per box.
Calorie
★★★★☆
203 kcal per package.
Easy to get?
★★☆☆☆
I got this at AEON, one of the biggest supermarkets in Japan.
According to the package, this is sold limited time only.
Get again?
★★★★★
Definitely!
The ratings above are completely my personal comments, see here for the details.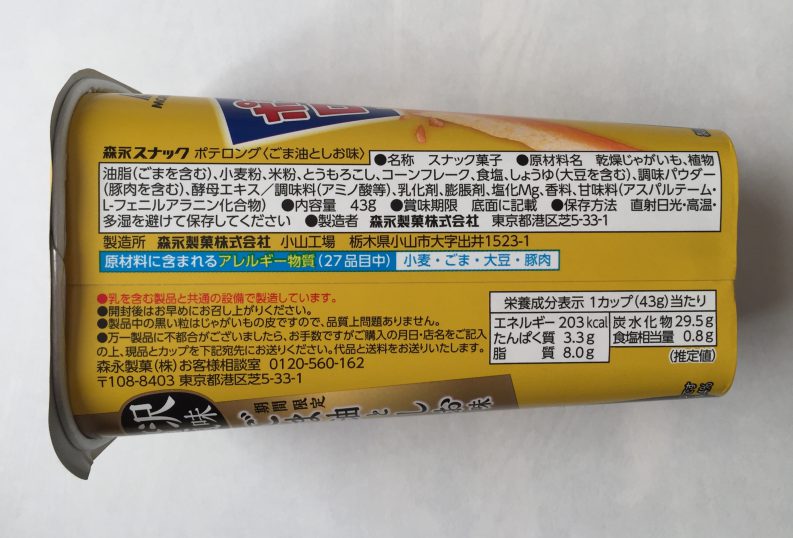 The materials may be changed in the future so please check yourself when you try it.
And the nutritional indication.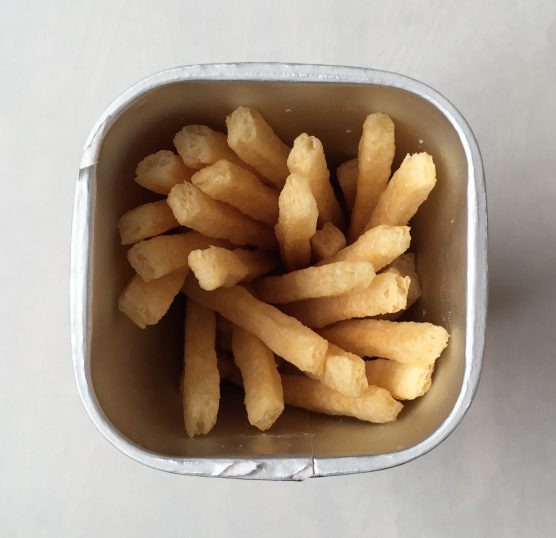 Remove the lid.
View from above.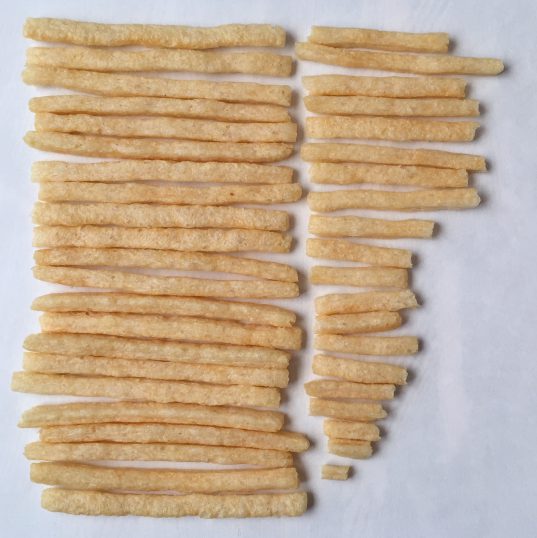 Lined up the potato sticks on a paper sheet.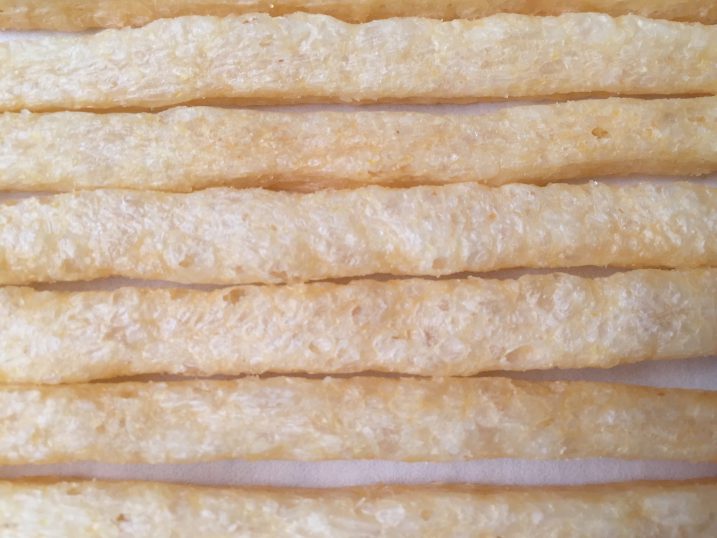 Got close to them.
View from a little side.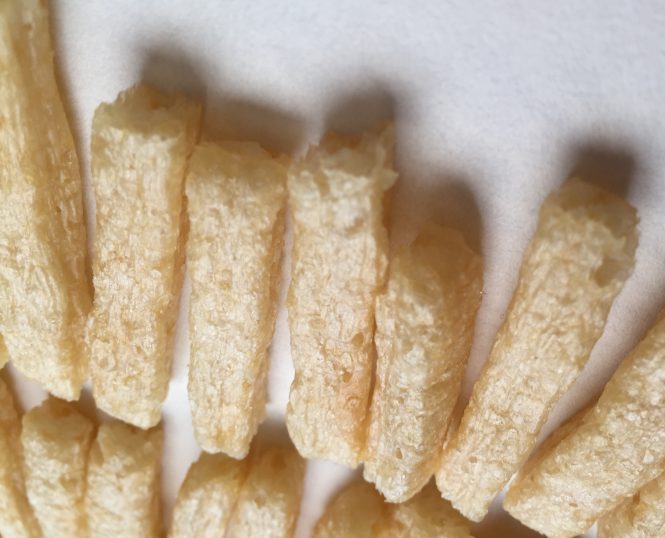 View from a different angle.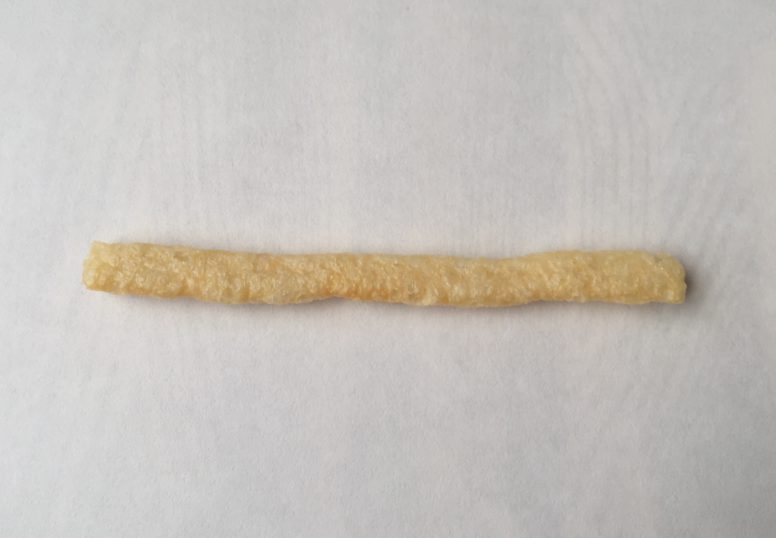 Pick up the one.
View from a different angle.

2021 Jan.