"Melonpan" is one of the most popular sweet breads in Japan. Melonpan does not always have melon flavor. The word "melon" comes from just the look.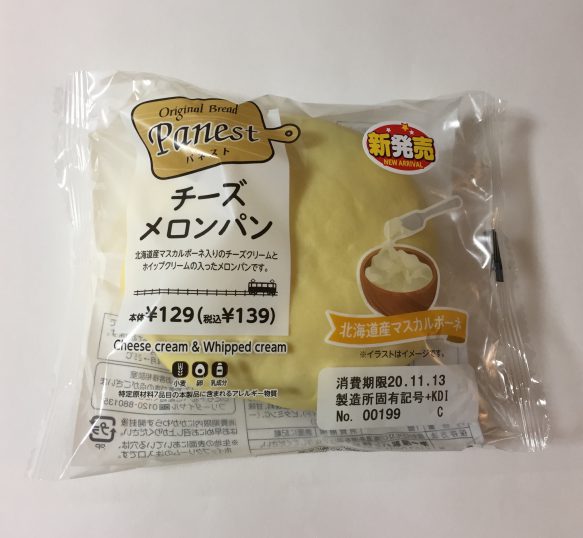 There are lots of different Melonpan in Japan! This time they feature cheese cream!
Taste
★★★★☆
Good!
I really like this kind of smooth and moist texture cookie dough outside!
Price
★★★☆☆
Around 100-150 yen per package.
Calorie
★★★☆☆
297 kcal per package.
Not very high in calories for melon bread.
Easy to get?
★★★☆☆
I got this at NewDays, one of the biggest convenience stores in Japan. NewDays stores are usually in or near train stations. I'm not sure if we can get this anytime or not.
Get again?
★★★★☆
Probably yes!
The ratings above are completely my personal comments, see here for the details.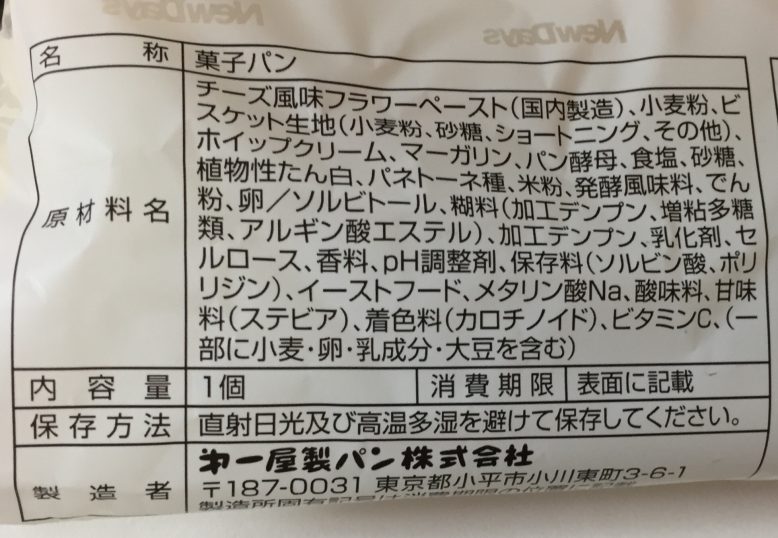 The materials may be changed in the future so please check yourself when you try it.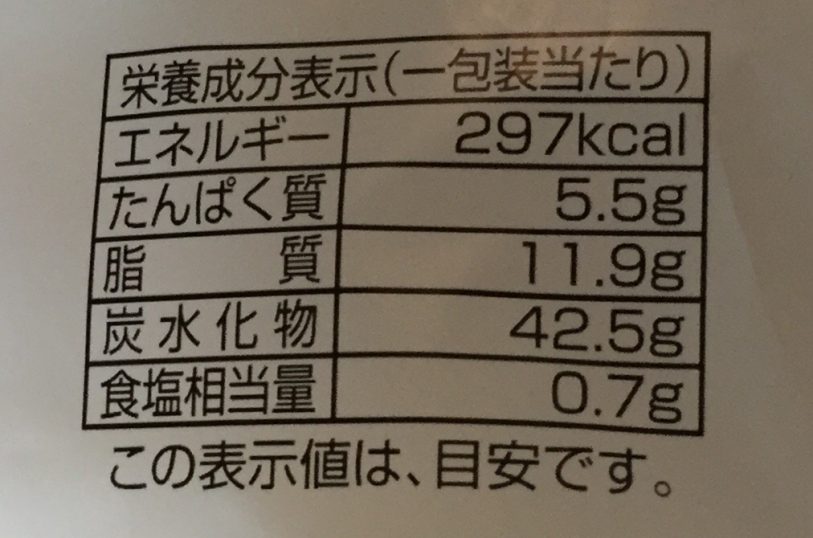 The nutritional indication.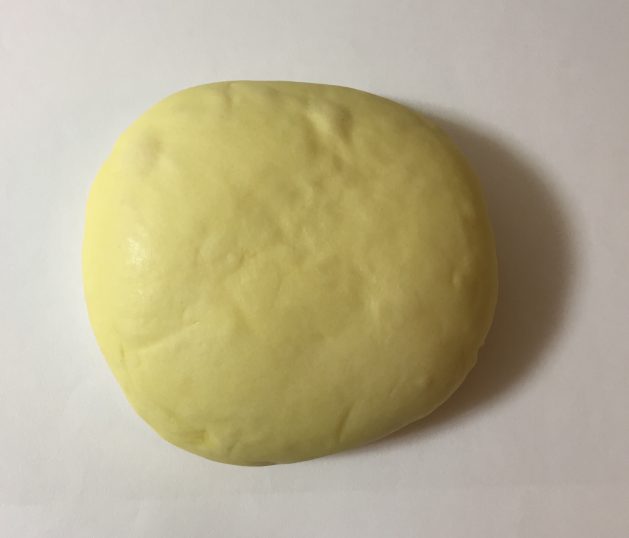 Open the package.
View from above.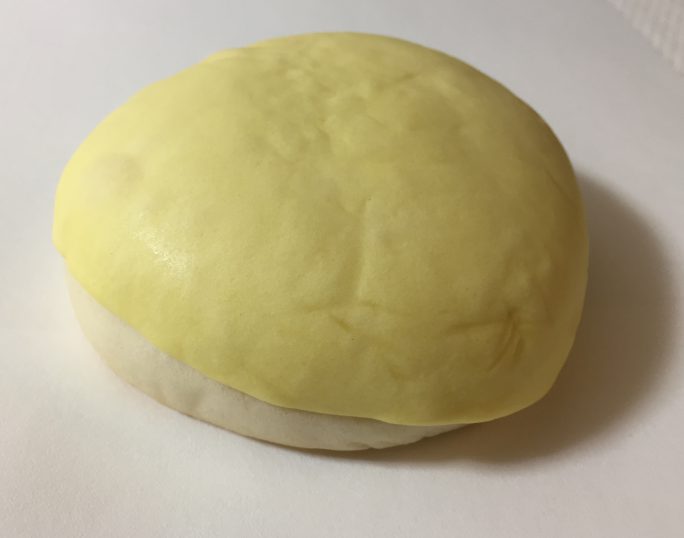 View from a little side.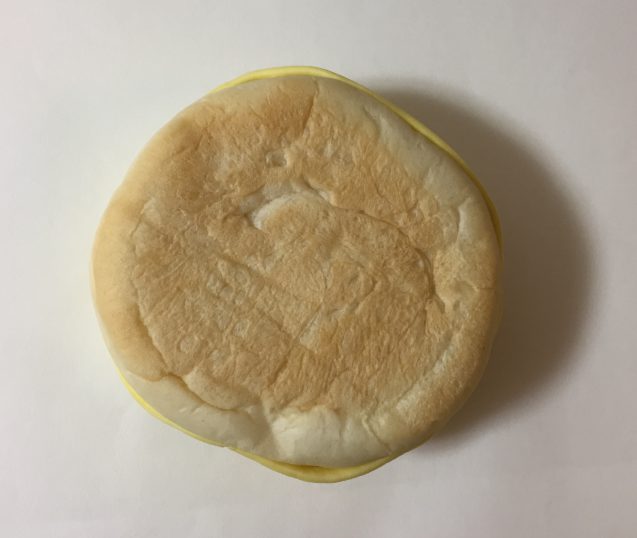 The bottom view.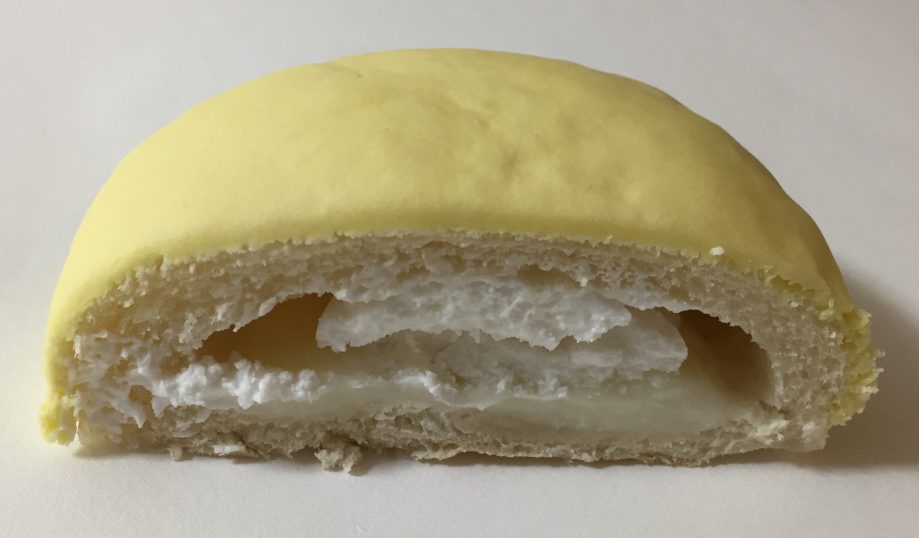 Cut in half.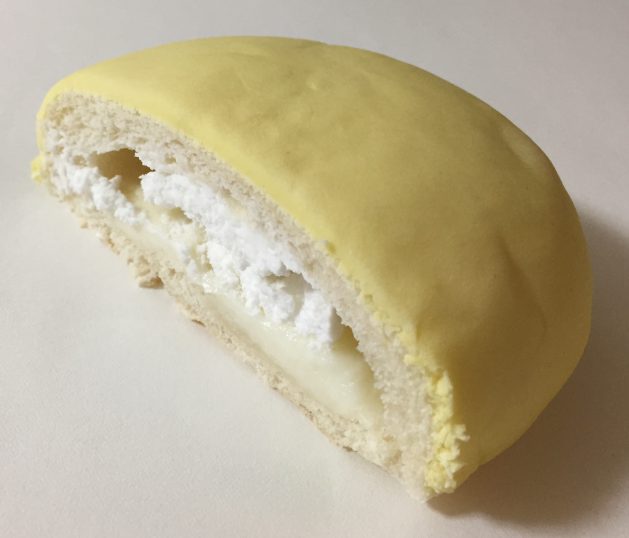 View from a different angle.
2020 Nov.