"Lubera" is one of my favorite snacks from Bourbon. Bourbon is a snacks manufacturer that sells lots of good reasonable snacks!
Taste
★★★★☆
Good texture of cookie and chocolate!
Price
★★☆☆☆
Around 150-200 yen.
Calorie
★★★☆☆
40 kcal per stick (per cookie).
Easy to get?
★★★★☆
I got this at AEON, one of the biggest supermarkets in Japan. I can easily find it other stores too.
Get again?
★★★★☆
Probably. It's so good!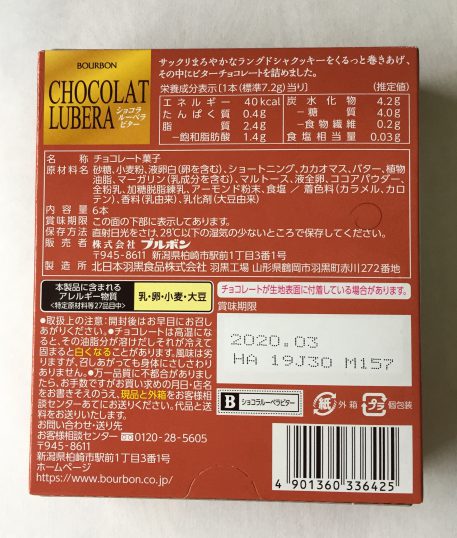 The materials may be changed in the future so please check by yourself when you try it.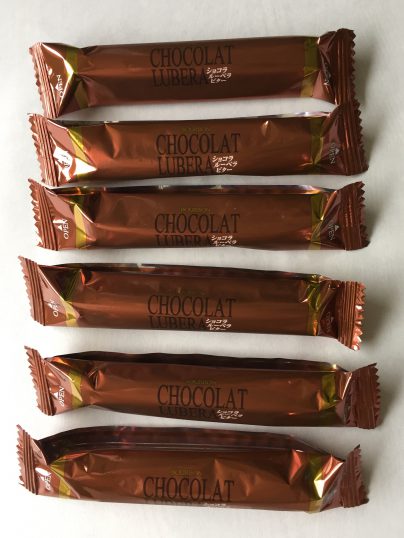 Open the box.
There are 6 individual packages in a box.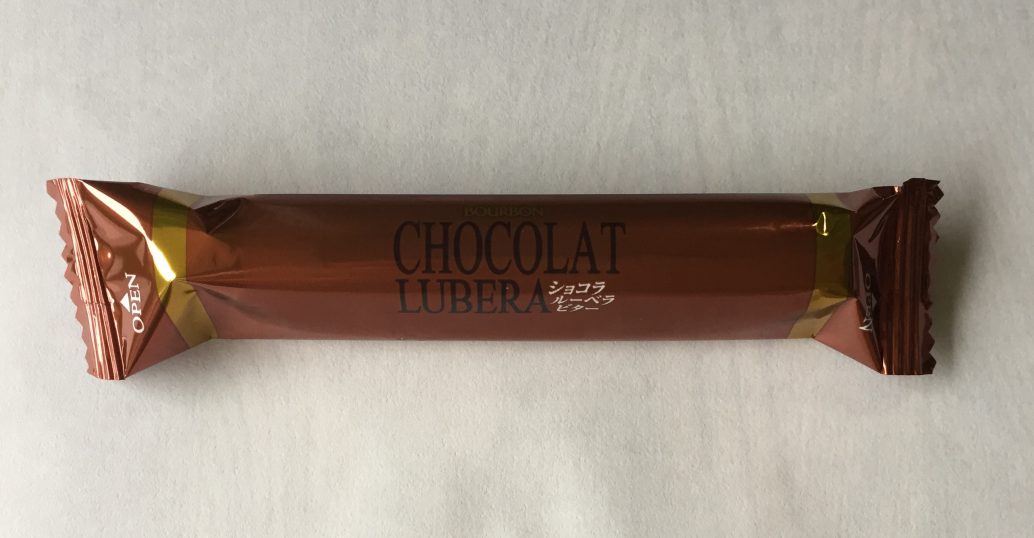 Pick up one.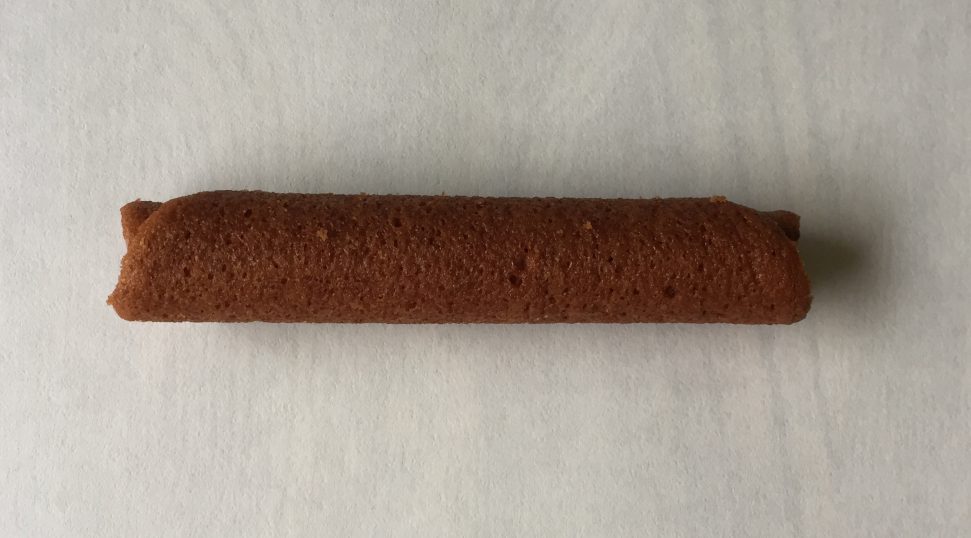 Open the individual package.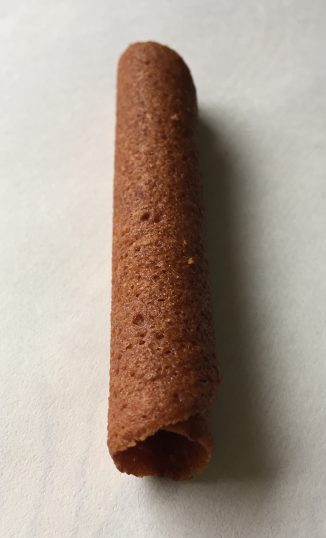 Vertical view.
2019 Oct.