Actually, I'm not sure if you know the word "bracken starch"… This is my first time I'v heard the word "bracken"… I know the Japanese word "warabi" since my mother grew up in a place surrounded by mountains.
I think there are lots of different "starch" powders especially in Japan. "Warabi", "Kuzu", "Shiratama", and so on.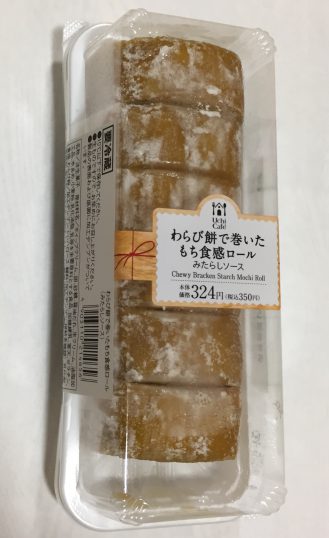 The dough of this rolled cake contains bracken starch.
It's so glutinous just like Japanese rice cake "mochi".
And it's moist enough! I liked it!
Taste
★★★★☆
It is so glutinous and has a good balance of sweetness and salt (soy source). The package says it has "Mitarashi" source. "Mitarashi" is made from mainly some sugar and soy source.
Price
★★★☆☆
Average. 350 yen.
Calorie
★★★★☆
627 kcal per whole.
There are six cuts in a package so one cut is only about 104 kcal. If you can stop eating just one cut…
Easy to get?
★★☆☆☆
I got this at Lawson, one of the biggest convenience stores in Japan. However, convenience stores usually launch products very frequently and we come not to be able to get old items soon…
Get again?
★★★★☆
Probably…if I can still get one.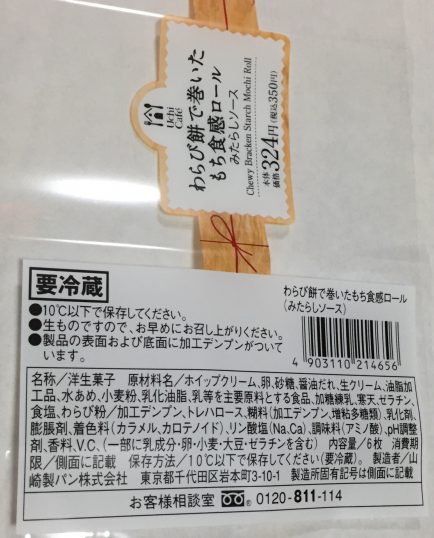 The materials may be changed in the future so please check by yourself when you try it.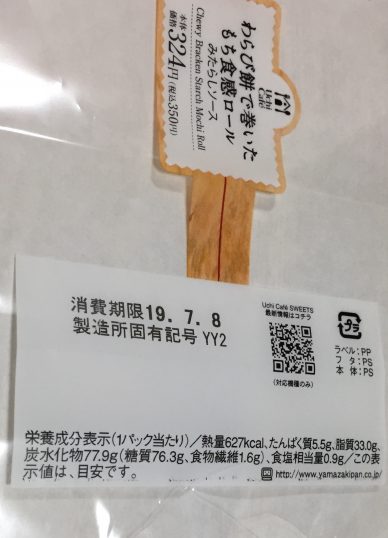 The nutritional indication.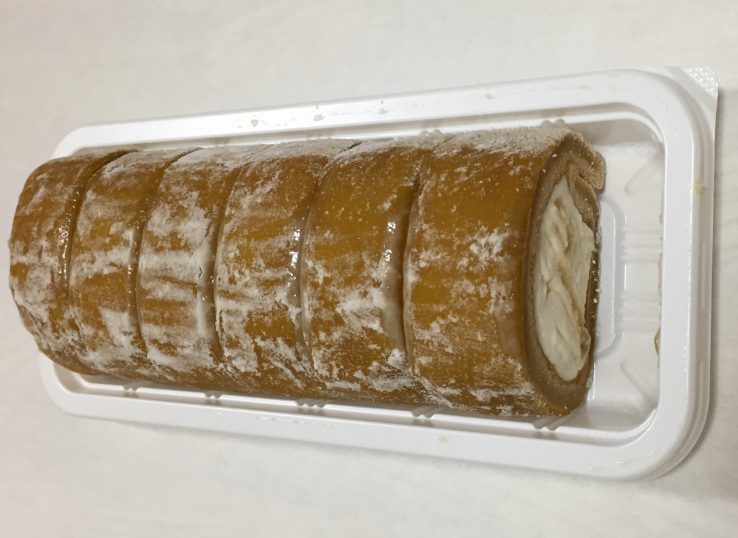 Take off the outside wrapping.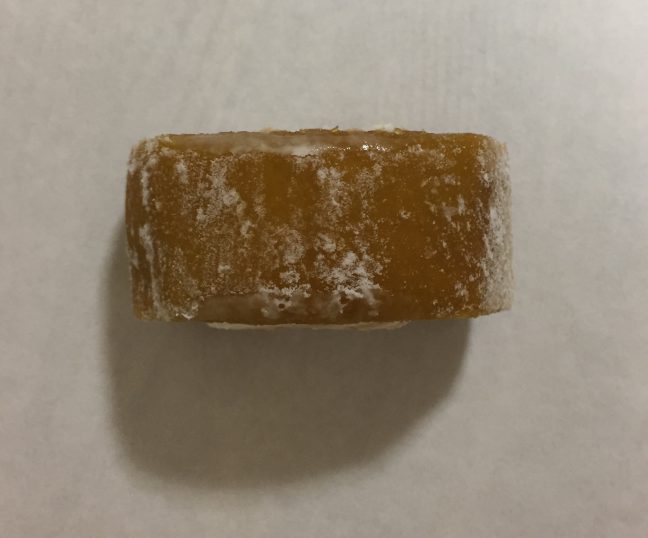 Pick up one.
View from above.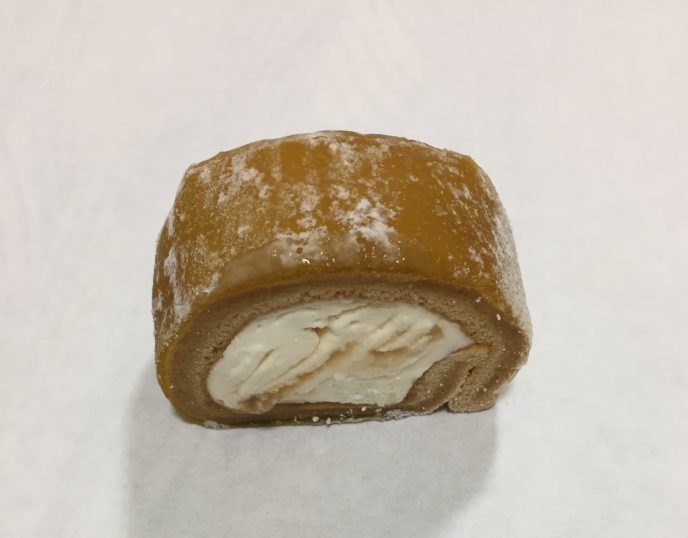 View from a bit side.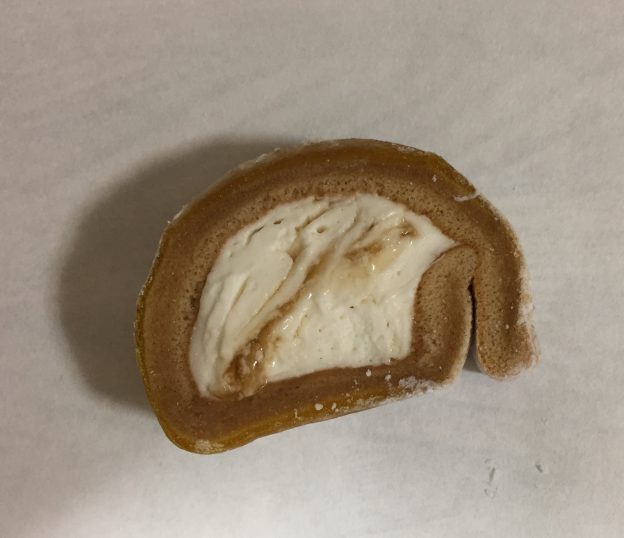 Another view from the side.
2019 Jul.